Sponsored content: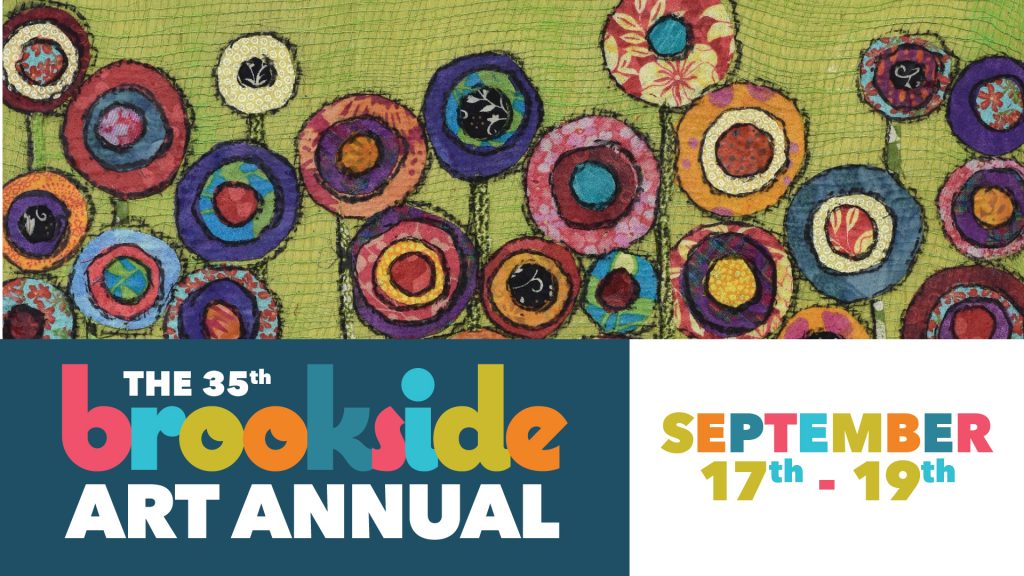 The Brookside Art Annual will make a triumphant return next weekend with nearly 170 local and nationally known artists showing off their wares. After taking a pandemic year off, the annual event will once again give art aficionados a chance to explore the show's bountiful array of original artwork from painting to jewelry.
Running September 17-19th, the show has a few changes in 2021 but promises to be just as entertaining. Many of the artists selected for the 2020 show, including many prior award winners and crowd favorites will be returning. "We had over a thousand applications for nearly 170 spots," says organizer Donna Potts. "Each artist in the show is among the best in their field and was handpicked for Brookside by a jury of judges."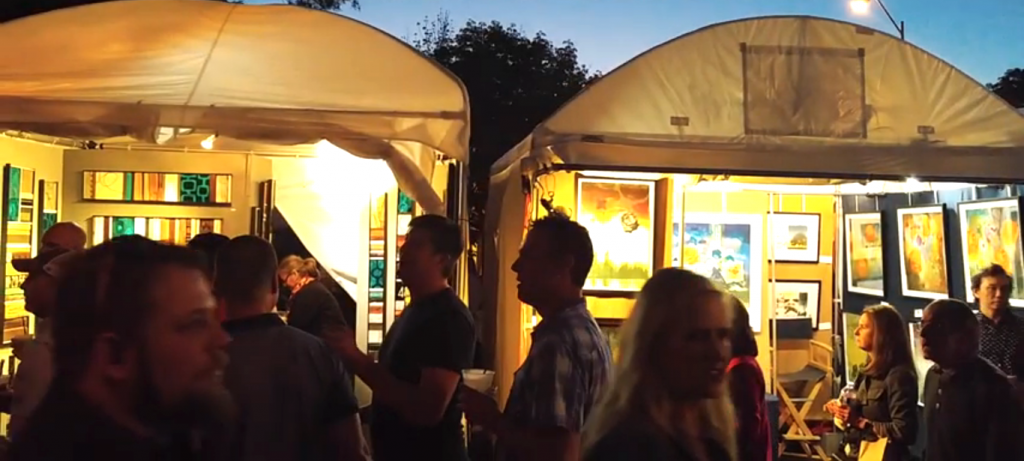 "Art and the artists are the highlight."
While the date may be different, it's the same great show that people have come to love over the years, says Sean Ackerson, the executive director of the Brookside Business Association/Community Improvement District. "We don't strive to have performance art or concerts. Art and the artists are the highlight," he says. "The approach really allows the artists to connect with show attendees in a genuine way."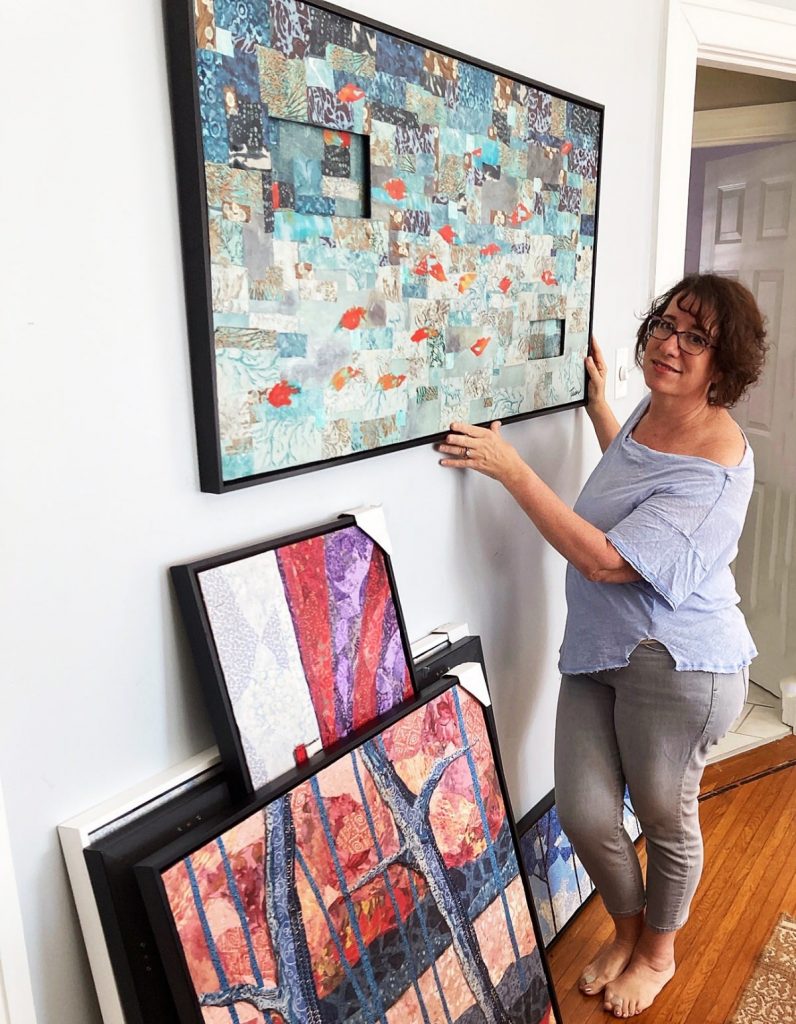 2021's featured artist Sharon Tesser of Louisville, Kentucky, is making her third appearance at the event. "I am a fiber artist, and my work is often mistaken for paintings, but they are all fabrics," she says. "I have big love for Brookside. I was very happy when I was asked to be the featured artist. I travel coast to coast and it's a favorite show of mine."
Tesser adds the judges always find excellent artists and a good mix of mediums. "The show—in terms of quality—is filled with all the top players. It's a beautiful thing," she says.

Local Artists Galore
More than 30 local artists are participating in the show. "Look for Robyn Nichols and Susan Mahlsted, who have been designing jewelry for over 20 years," says Potts. "Heinrich Toh, an artist who moved here almost ten years ago, will be showcasing his printmaking and graphics at the show. Plus, Charlie Podrebac's popular cartoon drawings will also be featured—and I'm sure he has some new Chiefs drawings."
Speaking of, for many of the thousands of patrons, the impressive number of featured artistic categories remains a huge draw—everything from ceramics to acrylics and beyond. It's a good mix of, well, mixed media.
This year the ever-popular children's tent—sponsored by Cosentino's with support from title sponsor Research Medical Center, Brookside Campus—will be returning as well. The show will also have other children's favorites like a temporary tattoo artist, balloon artists and clown, and martial arts themed crafts and activities.  It's a delightful respite for parents looking to encourage their child's inner Rembrandt. (Activities are available 5 – 7 p.m. on Friday, 10 a.m. – 6 p.m. on Saturday and 11 a.m. – 4 p.m. on Sunday.) The show also attracts future collectors. "The last couple of years, I've also noticed a growing number of teens that attend the show on their own or with groups of friends," says Ackerson. "Like my kids, they consider the Brookside Shops part of their home, and the show is definitely a big part of that."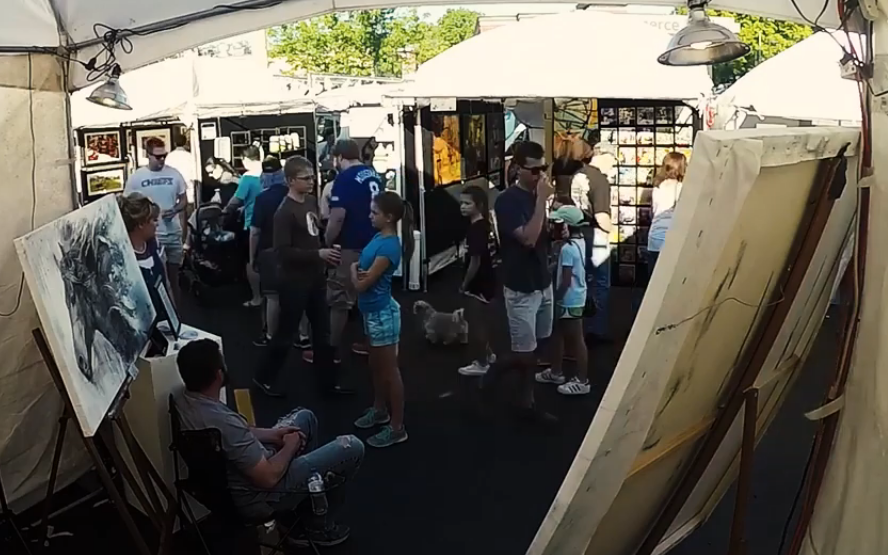 Window Shop 'Til You Drop
If you're eager to do a little window shopping along the way, Brookside's many delightful stores will be open to provide retail therapy. And bring your appetite! Brookside's popular eateries will have food tents where you can take a break for frosty adult libations, plus plenty of nibbles and nosh. "We are excited to have a show for these artists and the Brookside community," says Potts. "Covid was so hard on artists, and hopefully the community will come out and support them. The committee and staff have worked hard to bring this event back to the community. We hope to see it back to its regular weekend next year."
With a combination of both burgeoning artists and seasoned pros, the event brings artists from all over the country to Kansas City for a weekend of family-friendly fun, talented creatives, and local cuisine. The event is sponsored by title sponsors Research Medical Center Brookside Campus, Cosentino's Price Chopper, and Cosentino's Brookside Market, with support from Brookside Real Estate Company and First Washington Realty, Inc. "Their support of Brookside and the arts makes the event possible and helps us maintain the high-quality show the community has come to expect each year," says Ackerson.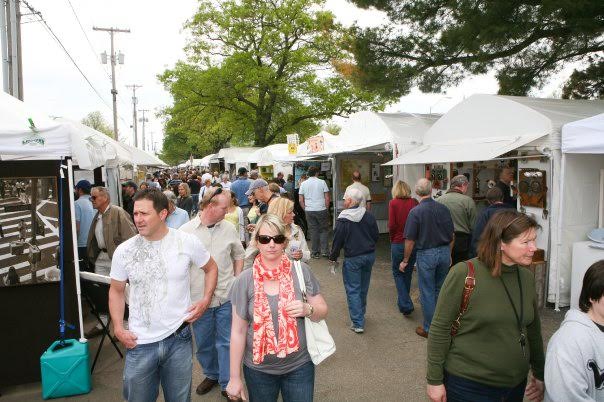 Dates/Hours – Located at 63rd street and Brookside Blvd.
Friday, September 17th – 5 p.m. – 9 p.m.
Saturday, September 18th — 10 a.m. – 9 p.m.
Sunday, September 19th – 11 a.m. – 5 p.m.