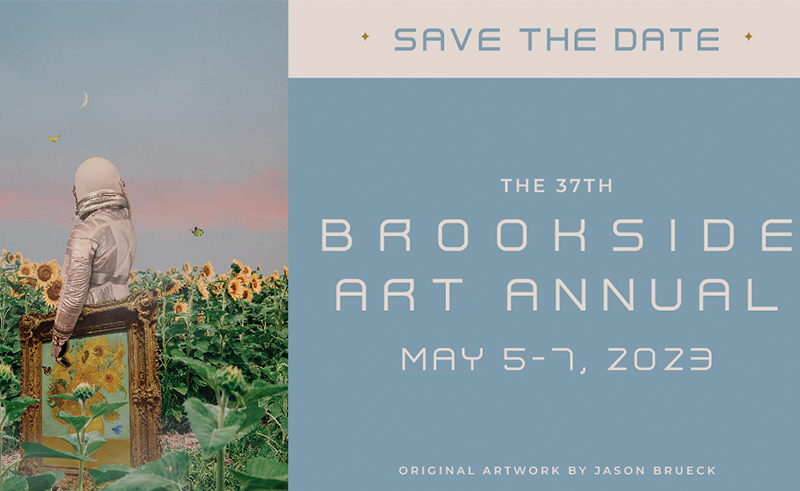 Sponsored Content
​​When the spring breezes drift through Kansas City, it's a sign that it's almost time for the Brookside Art Annual. The spring tradition signals the start of the outdoor season where you can catch up with friends and family, visit your favorite Brookside shops, and peruse art from nearly 180 artists.
Whether you're looking for a new accessory to wear, a chic accent for your home, or an eye-catching painting to adorn your wall, there's something for everyone at the 37th Brookside Art Annual.
The Brookside tradition is back from May 5-7, with booths from nearly 180 artists at 63rd Street and Brookside Boulevard between 63rd Street and Meyer Boulevard.
"I love the Brookside Art Annual," says Jan, a Brooksider who looks forward to the art show ever year. "It's such a wonderful spring tradition and marks the beginning of art fairs in the area. The Brookside Art Annual is truly focused on the artist. Because the artists are chosen by an independent jury each year, the mix of artists changes which is exciting for those of us who appreciate and collect art."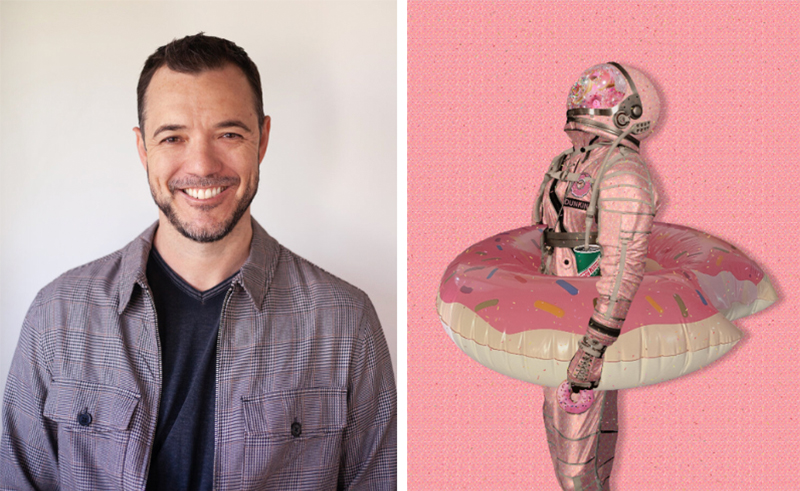 A Look at the Artists
With over 800 artist applications, Brookside chooses the best-of-the-best artists to bring their creations to Kansas City. Both local and national artists will be featured in this year's show. Check out the full list here.
So, who's a must-see artist? Look out for 2023's Featured Artist, Jason Brueck. Coming to Brookside from Nashville, Tennessee, the digital artist has been a crowd favorite in past shows with his reinterpreting images that create new realities that provoke different thoughts and meanings to each viewer.
"There are additional layers to the work outside of just the base image," Brueck says. "Nuance and subtlety are often infused into the work via 'Easter eggs', innuendo, play on words, etc., making for a more resonant experience for the viewer. The ultimate goal is to form a variety of connections with the viewer outside of the image itself. I love hearing people come up with their own narratives and describe for me why a particular piece connects with them. A lot of my work is open to interpretation, and sharing my thoughts behind it and then hearing others is one of the most rewarding aspects of the process." 
After you stop by Brueck's booth (#52 near the intersection of 63rd Street and Brookside Boulevard), check out the artists who won awards in last year's show: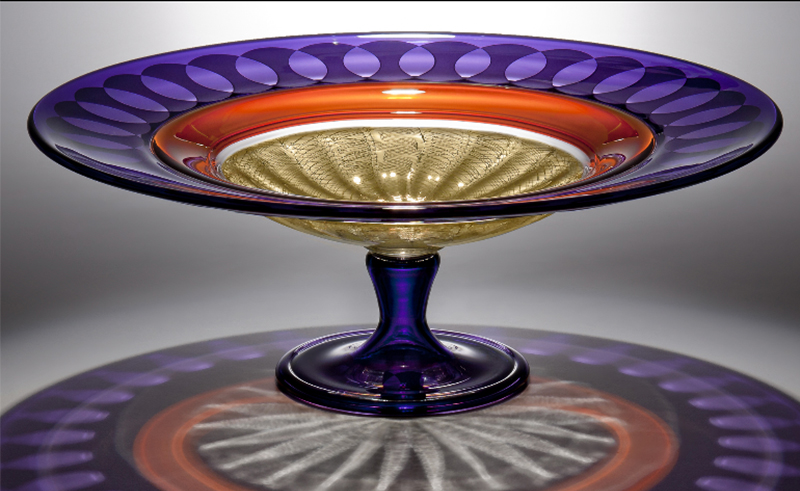 Tony Cray Virginia Kellogg Best of Show
You'll find intricate designs of blown glassware at Cray's booth (#102). "Each piece is made one at a time, using traditional glassblowing tools," Cray says. "I am the designer and the maker from start to finish. Working from a 2000+ degree furnace containing clear molten glass, colored glass is applied to each individual piece, enabling me to work from a virtually endless color palette."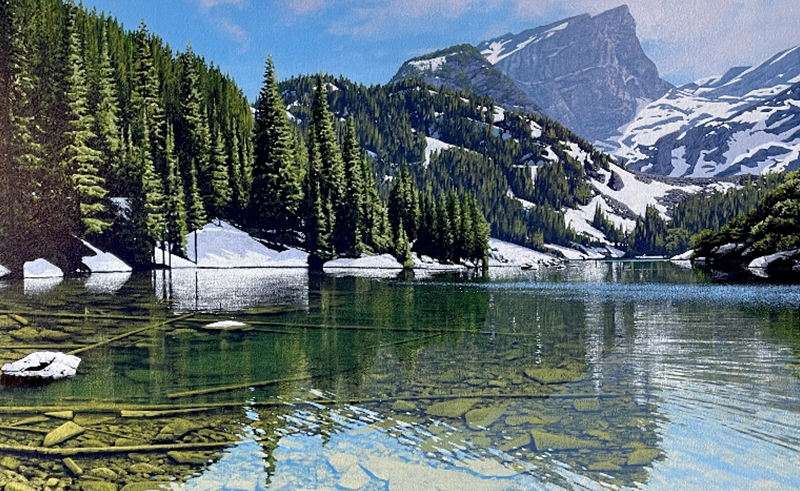 Scott Coulter Best of Show 2-D
For prints that will take you to a world of peace and serenity, look no further than Coulter's art in booths #126 and #127. He paints realistic landscapes that feature clear bodies of water where viewers can see beneath the surface, which he says comes down to learning to paint what you see.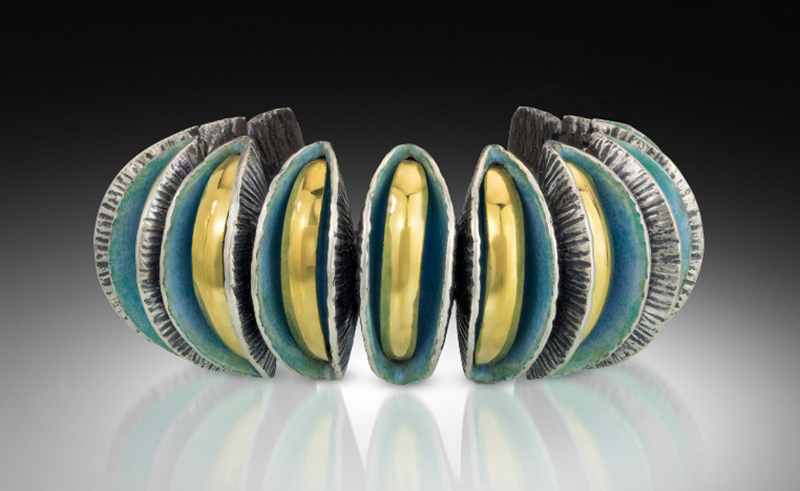 Pam Fox Best of Show 3-D
Looking for art you can wear? From bracelets to rings, necklaces, and more, Fox creates jewelry that makes a statement. "Jewelry making allows me to work with lovely materials, tools, and fire," she says. "It's exciting to design and engineer a piece that will be worn and become part of someone else's story." You'll find her in booth #125.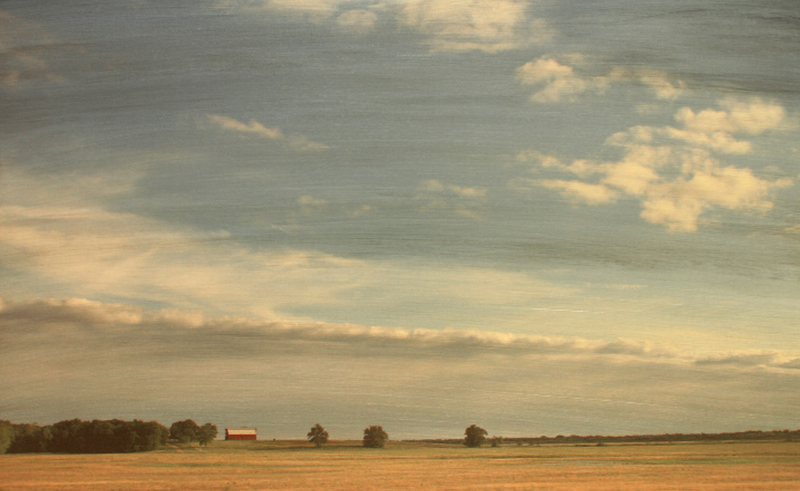 Chris Dahlquist Best of Kansas City Award
Dahlquist (booths #82 and $83) uses special techniques to give her photographs deeper meaning to both ask and answer questions about the world around us. "My photographs are works of fiction based on true stories—a distillation and documentation of collective memories and inner dialogues, islands of solitude with fewer fireworks but more daydreams," she says.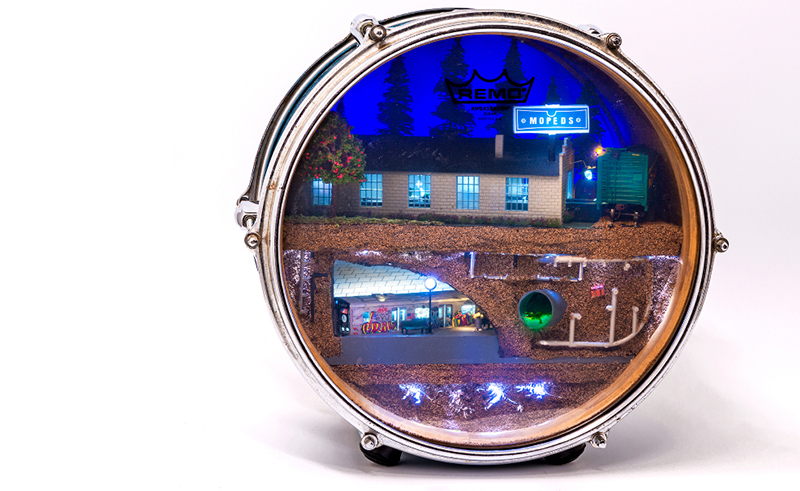 Scott Hildebrandt Art Innovation Award
At Hildebrandt's booth (#152), you'll find repurposed vintage items—clocks, cameras, radios, old toys, etc.—transformed into miniature snapshots ranging from bustling cities to calming nature scenes. "Each scene is a one-of-a-kind view of everyday life, whether it is a snapshot of nature or a glimpse of a bustling city," he says.
Explore Brookside While Experiencing the Art
Hosted by the Brookside Business Association and sponsored by Brookside's Cosentino's Price Chopper and Market and Gutter Cover of Kansas City with support from First Washington Realty, the Art Annual showcases the best of the Kansas City neighborhood. 
In addition to the art, the weekend will offer fun for the family with face painting, arts and crafts, balloon animals, and more. If you work up an appetite, be on the lookout for food booths from Brookside eateries—Brookside Barrio, Costentino's Market, Charlie Hoopers, and Topsy's Popcorn/Baskin Robbins.
Plus, you can purchase commemorative merchandise featuring original artwork from Jason Brueck. From shirts to posters, greeting cards, and hats there will be plenty of choices.
Since you'll be in the heart of Brookside's historic shops, Art Annual also provides the perfect opportunity to discover the local shopping the neighborhood has to offer. 
2022 Art Annual Show Hours:
Friday, May 5, 5–9 p.m.
Saturday, May 6, 10 a.m. – 9 p.m.
Sunday, May 7, 11 a.m. – 5 p.m.
Get all the details you'll need to plan your day at Brookside Art Annual here.