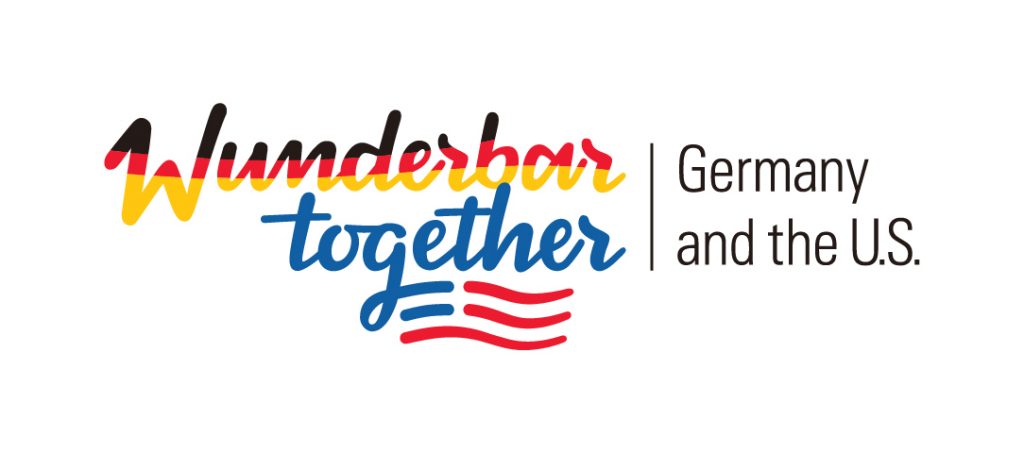 Sponsored content:
Germany is popping up in the metro—almost literally. If you've traipsed around the Crossroads lately, you may have stumbled across the Goethe Pop Up Kansas City—a cultural event space that's open through November 2019. It's all part of the Year of German-American Friendship ("Wunderbar Together")—courtesy of the Federal Foreign Office of Germany and the Goethe-Institut.
"The Goethe-Institut is the federal cultural institute of Germany," says Jutta Behnen, the director of Goethe Pop Up Kansas City. "Our official task is to represent German culture—foster the German language abroad and to encourage international cultural exchange."
Take one step into the newly opened space and you'll be transported across the pond. German newspapers and books are readily available to guests to read and/or borrow. Artwork and music are frequently on display. The Institut's year-long "Wunderbar Together" program seeks to promote cultural exchange between American and international artists. Whether through art exhibitions, music, dance, theater performances, or film screenings, each event highlights ideas and values shared between these international communities.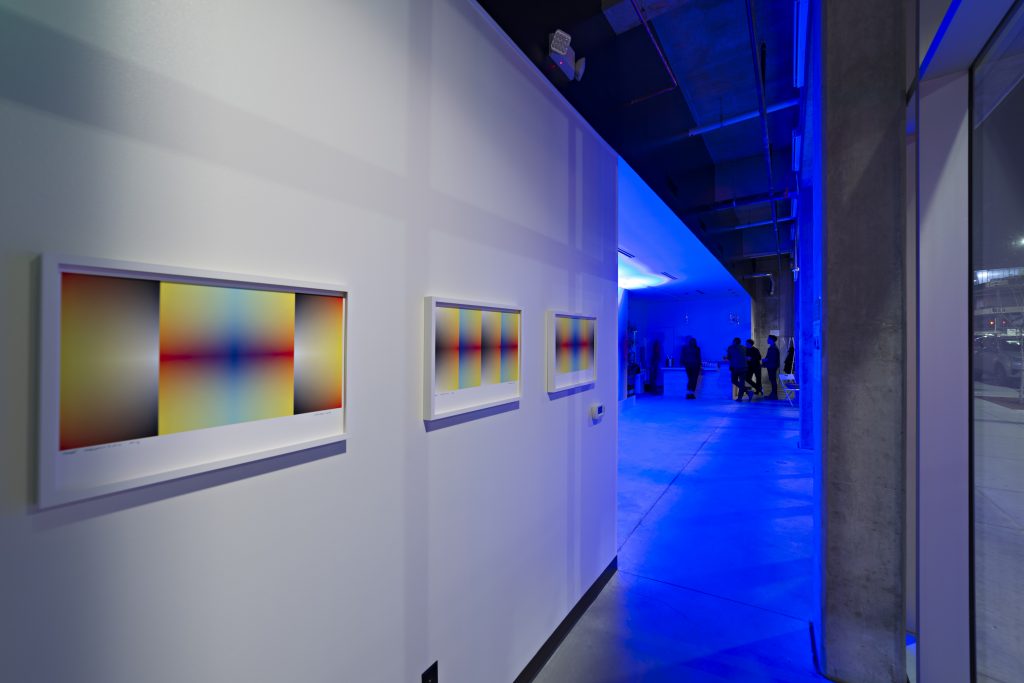 But, out of all the places to set up shop, why Kansas City? "The Goethe Institute is in 98 countries worldwide. Here in the U.S., we have six big, permanent institutes—along the coasts and one in Chicago. Since this is the 'Year of German-American friendship campaign', we thought let's take this year and do some pop-ups. Go into the heartland," says Behnen. "KC is just really interesting, it's where things are happening. It's growing culturally. Leaders of the Goethe Institut came and looked and decided we should come here."
Behnen hopes the space serves as a platform for an exchange of shared values and ideas, but she's eager to get the word out. "We're a cultural event space for people to experience a little bit of Germany as well as German/American connections," says Behnen. With a primo location in the Crossroads arts district, visitors have been poking their heads in to see what the buzz is about. "So many people haven't been to Germany yet—and many have a German-heritage background," says Behnen. "What is really interesting—people come in during the day and just look at our logo and they're always curious. Then they leave the space and they're excited. We make people curious. They'll come to our events and they keep coming back."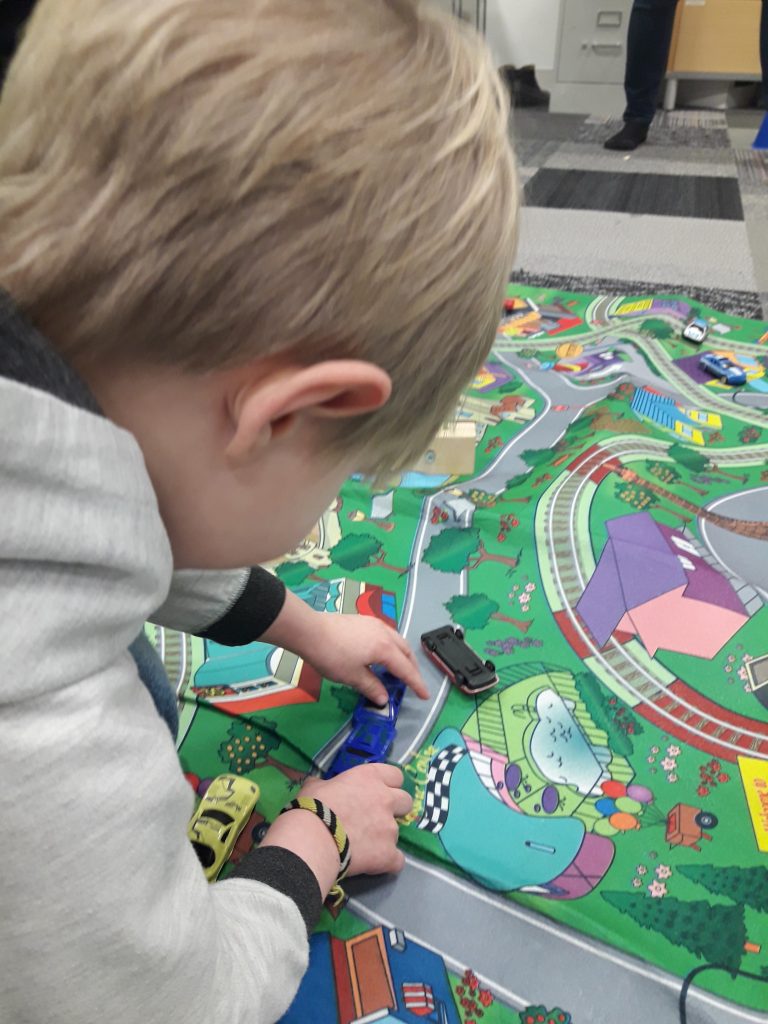 From young to old, there's something for everyone—including kid-friendly German language lessons. "We're offering German for kindergartners every other week. There are so many German kids living here, and there are very few events here for children in the German language," says Behnen. "It's a two-hour class led by a German native speaker and we create a German-speaking space. There are games, books." Behnen then points out the universally known book, The Very Hungry Caterpillar by Eric Carle, an American who has lived in Germany for a long time. Turns out, "the caterpillar book is just as popular here as it is in Germany. We encourage kids to play in a German-friendly environment," says Behnen.
There are a slew of unique events going on every week, all of which are free to the public. In February, look for German literature to take center stage. "We'll have a pop-up library," says Behnen. A German film is shown every other week that's "shown in German with English subtitles." They're calling it—you guessed it—the Pop Up Film Haus. "Events are always accessible to non-German speakers—book readings, talks and discussions are always in English or will be in German and English," says Behnen.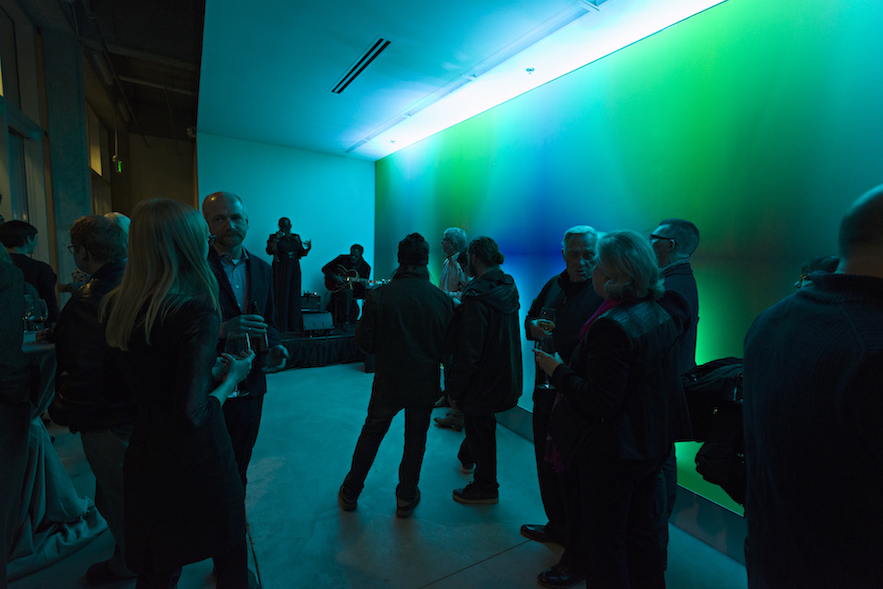 Upcoming noteworthy events include a German-American jazz pairing that is sure have music aficionados tapping their toes. "We have two German jazz bands coming," says Behnen. "We're bringing German and KC jazz together in both April and May." In addition, a unique Oktoberfest trailer will also be making an appearance in the metro that will offer beer, pretzels and some of the latest Bavarian beats. Called "Wiesn in a Box"—a toast to the two nation's historic ties and German-American friendships, old and new. Meanwhile, an upcoming virtual Bauhaus exhibition will celebrate 100 years of Bauhaus in May and June.
A bevy of well-known German authors and artists are set to make appearances at the Goethe Pop Up as well—including author Frido Mann (the grandson of famous author and Nobel Prize winner Thomas Mann.) German actor Burghart Klaussner will be on hand with a musical program on Brecht and Weill, and Thalia Theater from Hamburg will perform "Amerika" by Franz Kafka. Be sure to check the website for upcoming events.
Kansas City has several popular eateries and bars that offer distinctive German flair. From Affäre to KC Bier Company, they've all hopped on Goethe Pop Up's bandwagon with their own local spin. "I love the approach they take—so much variety with what they offer. So many non-political things. I love that it's all German arts and culture and fosters German-American relationships," says Katrin Heuser, co-owner at Affäre. "There are so many people with ties to Germany, I had no idea. It's a huge community and people forget we don't have anything that really brings German culture back to Kansas City. It fits wonderfully."

One of the biggest things to get on your calendar will be later this year on November 9th. "It's been 30 years since the Berlin Wall fell," says Behnen. "We'll celebrate the reunification of the two Germanys." It will also be the closing event of the Year of German-American Friendship and the Goethe Pop Up in Kansas City.
If you get a chance, stop into the space and see what it's all about—especially if you visit First Fridays in the Crossroads.  The pop-up is quickly becoming the perfect think tank for people of all backgrounds to come together. "It's a place to communicate with each other. Yes, we focus on Germany, but it's about everybody—all languages and cultures," says Behnen. "It's inspiring—an open space for people to come and experience something new. I just love bringing people together."
Goethe Pop Up Kansas City
1914 Main Street, Kansas City, MO 64108.
Tuesday through Saturday, 12 p.m. – 6 p.m. and First Fridays, 6 p.m. – 9 p.m.
View their event calendar and sign up for the monthly newsletter by visiting: goethe.de/kansascity.
Facebook: facebook.com/GoethePopUpKC 
Instagram: @goethepopupkc