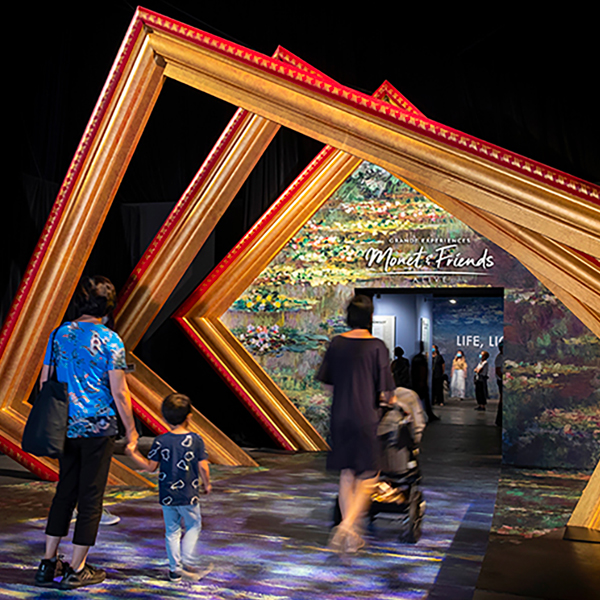 Monet & Friends Alive at Starlight Theatre
"Art is about emotions. If art needs to be explained, it is no longer art," proclaimed Pierre-Auguste Renoir, one of the best-known 19th-century Impressionist painters—and a good friend of Oscar-Claude Monet.
Beginning November 1 and running until December 31, the Nelson-Atkins Museum of Art joins Starlight Theatre to present a fully immersive way to feel art in Monet & Friends Alive. Stunning visuals are accompanied by a soundtrack of period music, including works by Claude Debussy, Peter Ilyich Tchaikovsky, Maurice Ravel, and Jacques Offenbach. Animations simulate what it must have felt like to paint en plein air, capturing the breeze or the changing light. You'll see works by Monet and 11 of his intimate circle of artist friends—Renoir, Camille Pissarro, Mary Cassatt, Edgar Degas, Paul Cezanne, and Berthe Morisot—coming to life.
"Color is my daylong obsession, joy, and torment," Monet once reflected. Will you share his sentiments?
If you loved the recent Van Gogh experience, you will love this one, too.
Click here for more information and tickets.
William Rainey's Pentimentos Exhibit at Blue Gallery
Come for the artist reception on November 3 or the next evening, a First Friday. In this exhibit, running through November 26, Kansas City artist William Rainey explores the technique of pentimento, in which the artist leaves a visible trace of an early painting beneath a layer or layers of paint on the canvas. Pentimento suggests the past, memories that pop through, the invisible made visible once again.
Says Rainey of his process, "I stand to paint, spray, scrape, rub, dribble, and dance around—to put whatever my subconscious feels like doing. I like big paintings for that reason. It is body in motion." Adds Rainey, "I am a colorist as well. Color moves me and comes as close as I can to painting emotions on a canvas."
Rainey's acrylic on canvas works can be viewed at Blue Gallery and in corporate collections, including Shook, Hardy & Bacon; Data Systems International; Missouri Bank; and The Conafay Group in Washington, D.C.
Click here for more information and to see more of his work.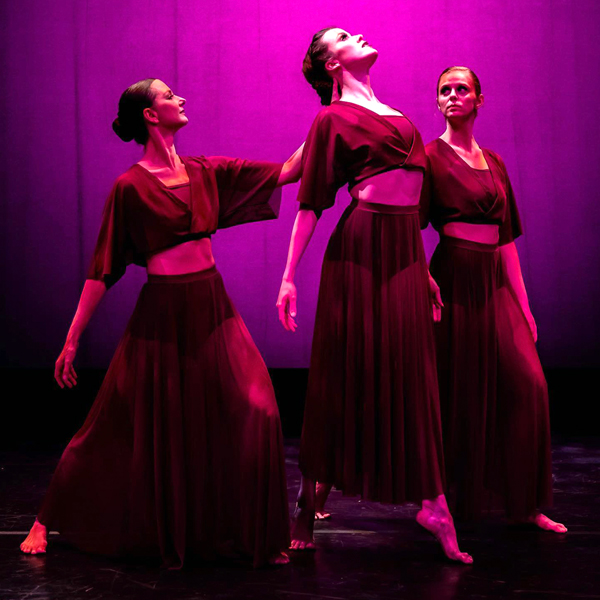 Behind Closed Doors with KC Contemporary Dance
From November 4 through 5 at Union Station, the family-friendly repertory concert Behind Closed Doors explores what happens away from the outward-looking eyes of the world: How we feel in our private lives. Innovative dance movements express loneliness and comfort, isolation and togetherness.
In its 17th Fall Repertory Concert, KC Contemporary Dance continues to enrich the cultural landscape of Kansas City with modern/contemporary choreography, costuming, staging, and multimedia elements and technical design. The dance is riveting and electric, portraying the hidden story of human emotion.
With 14 dancers from around the country, KC Contemporary Dance is all about the continued experimentation of movement, led by the artistic director, Leigh Murray, and the association director, Katie Metzger.
Click here for tickets and performance information.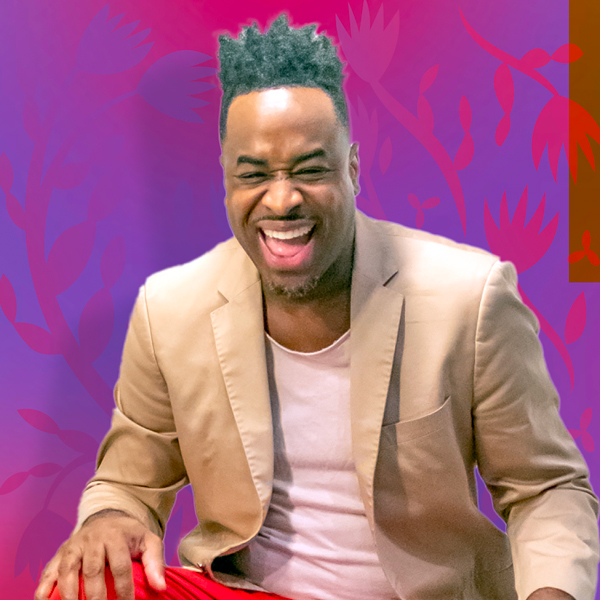 Our Song, Our Story at the Folly Theater
In another stellar Harriman-Jewell Series concert, a new generation of Black voices performs at the Folly Theater on November 20. Our Song, Our Story is an evening of music highlighting some of the best-known operatic arias, art songs, and spirituals, channeling musical greats such as Marian Anderson and Jessye Norman, who paved the way for African-American opera singers.
Multi-talented Damien Sneed—a pianist, organist, composer, arranger, producer, and arts educator—has worked with jazz, classical, and pop greats, including Aretha Franklin, Wynton Marsalis, Stevie Wonder, Diana Ross, Ashford & Simpson, Lawrence Brownlee, and many others. In this up-tempo concert, he directs two full-throttle operatic voices—mezzo-soprano Raehann Bryce-Davis and soprano Raven McMillon—accompanied by a string quartet.
Says Wynton Marsalis about Damien Sneed, "In the realest sense, he uses his artistry to make our world a better place."
Click here for ticket and performance information.