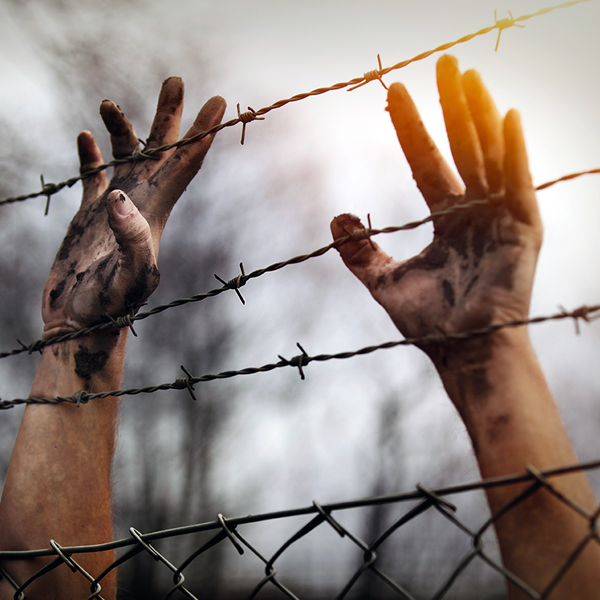 Captured
Through April 30 at the World War I Museum, you can witness a side of war too often neglected—the experience of soldiers who are captured and the enemy who captured them.
From 1914 to 1918, nearly 9-million people were prisoners of war around the world, as the fighting erupted in western Europe as well as Southeast Asia and Siberia. Technological advances, such as machine guns and poison gas, allowed the victors to take more prisoners, while the newfangled invention—barbed wire—kept the captured inside the prison walls as efficiently as the wire kept cattle from roaming. In July of 1916 alone, Germany shipped over 7,000 tons of barbed wire to the front each week.
Other innovations, such as quarantine protocols in camps, helped keep malaria, typhoid, and tuberculosis from spreading. More efficient parcel deliveries fed prisoners on meager rations from packages their families had sent. Humanitarian "relief" organizations, mainly staffed by women, kept records and updated families. 
As the war in Ukraine continues, Captured also shows us how so much more goes on beyond the fighting, even a century later.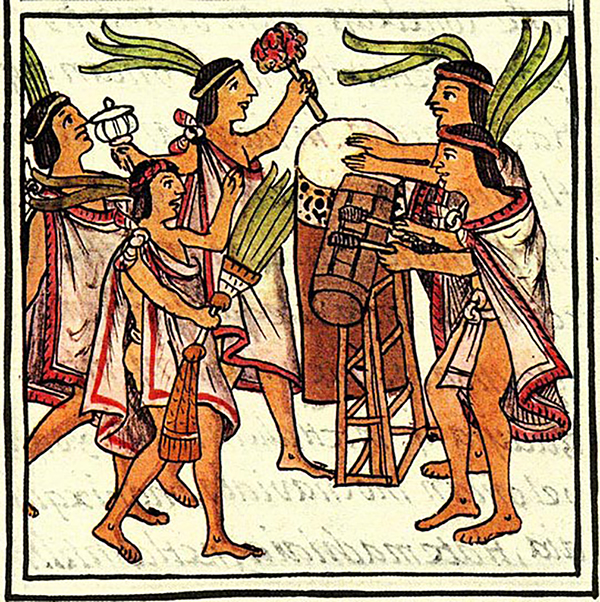 The Mystery of Mesoamerica
From dry desert to high mountains, coastal plains, and humid tropical jungles, the various pre-Columbian peoples of Mesoamerica lived their lives and created their art.
The Olmec people, in what is now Veracruz, carved large Easter Island-like heads out of volcanic basalt around 900 B.C. Mayans on the Yucatan Peninsula carved stone and jade, wrote in hieroglyphics, and had a calendar. Although their cultures rival the ancient Egyptians in pyramid-building, these societies have only been rediscovered in the past century. Some Mayan sites had been covered with dense jungle growth; Aztec sites were destroyed by the Spanish conquistadors. But traces of their vibrant cultures remain in their art. Sometimes even the smallest particle can reveal a larger story.
Art historian and micro-archaeologist Diana Magaloni-Kerpel decodes some of these secrets in a National Geographic Mesoamerica Illuminated presentation at the Kauffman Center on March 14. Using archaeological finds and fascinating information from the Florentine Codex (so-named because this two-volume encyclopedia of 2,868 paintings by indigenous peoples had to be spirited out of Spain to Florence, Italy, during the Inquisition), Magaloni-Kerpel brings these civilizations back to life.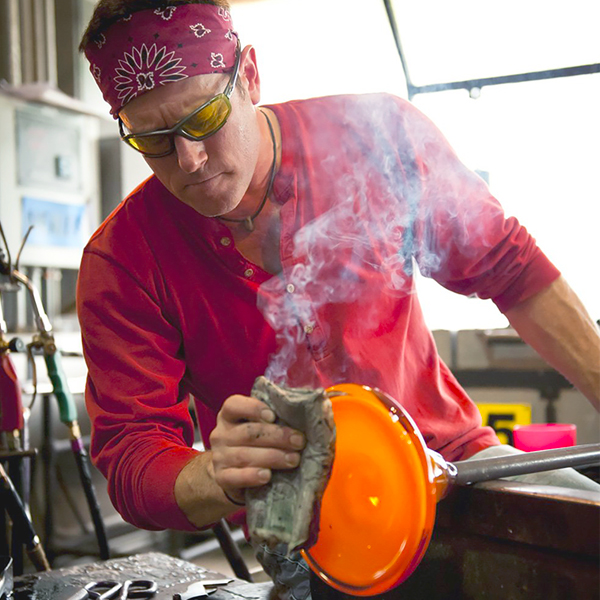 Glass Master Class
This month, Belger Arts welcomes visiting glass artist Rob Stern for a series of presentations, beginning March 2. Stern is a modern-day magician, creating fabulous and colorful forms with sand, high heat, and metals for large-scale architectural installations and artful sculpture. When's he's not working at Rob Stern Art Glass in Miami, he is teaming with longtime friend Ty Pennington of Extreme Makeover to create new designs.
Stern's work includes sculptures in colorfully translucent, fantastical shapes as well as clear glass, with an eye to maximal size and minimal style. 
On Thursday evening, March 2, he will give an artist talk, free to the public.
On Friday evening, there is a glass demonstration from 6 to 8 p.m., also free.
And then for four days, from March 2 through 5, there are master classes in glass techniques, hot and cold construction, glass blowing, and more for a few students. Registration required.
Click here for more information and master-class registration.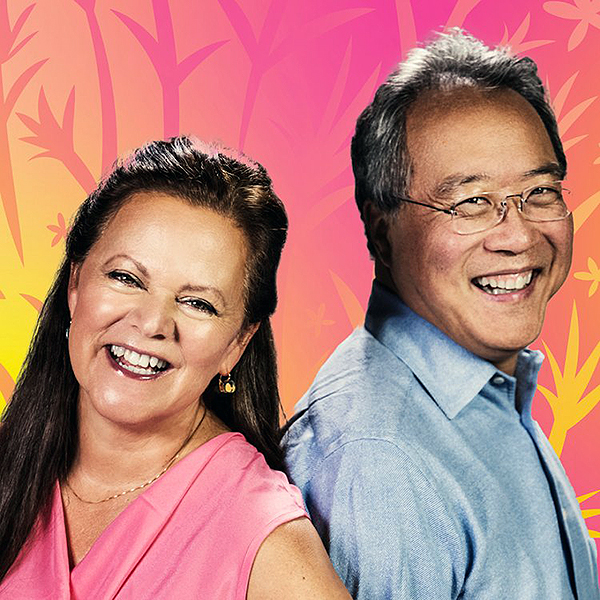 Yo-Yo Ma and Kathryn Stott
Cellist Yo-Yo Ma and his longtime collaborator, pianist Kathryn Stott, come together for a brilliant program on March 31 at the Folly Theater.
The pieces grouped together will be played without pause—music that zips from classic to traditional to modern to folk and tango. They will begin with Songs without Words, Op. 109 from Felix Mendelssohn, then the lyrical and evocative Scarborough Fair, Caroline Shaw's spare and elegant interpretation of Shenandoah, and Jean Sebelius' Was It a Dream? 
Yo-Yo Ma, a child prodigy born in Paris to Chinese parents before moving to New York City, has recorded over 90 albums, received 19 Grammys, and performed as a soloist all over the world. He has played with artists in diverse genres, recently backing Miley Cyrus on the Metallica song Nothing Else Matters. 
Kathryn Stott, an English classical pianist, has been, by turn, a soloist, chamber musician, and recitalist, with a repertoire that include classical English and French music—and curiously, the tango. She first met Yo-Yo Ma in 1978 when she returned from holiday to "a Chinese man in his underpants playing the cello" in her flat, she says. It was a mix-up; blame her flat mate for not telling Ma that the flat was shared. 
Click here for ticket and performance information.