Whether it's a painting, photograph, or hand-painted ceramic tchotchke from your Aunt Vera, most everyone has one piece of art that truly resonates with them. We're putting out the call to ask, "What's your favorite piece of art?"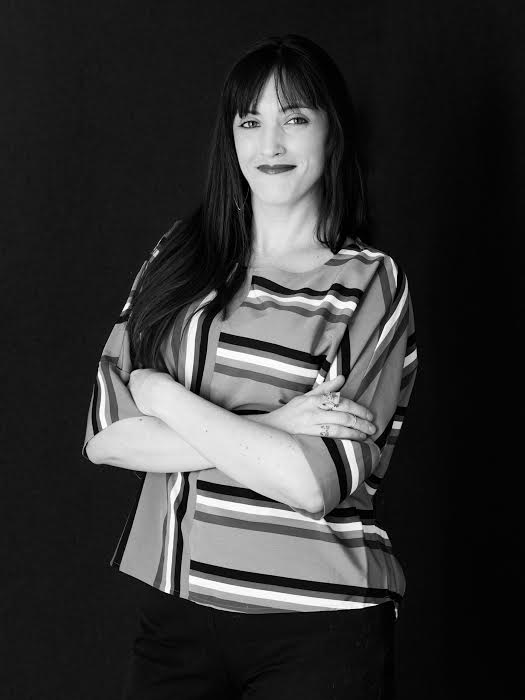 First up, Kansas City Artist Coalition's executive director Marissa Starke, a pro who's surrounded by creatives 24/7. She found it difficult narrowing down her choices. "This was far more challenging than I had expected," she quips.
She chose an untitled piece by the artist Michelle Julmisse. The 2019 mixed-media work is a conversation piece.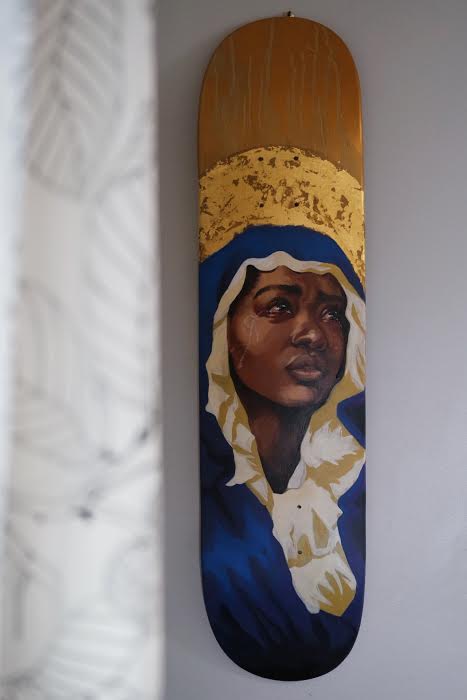 What's the appeal/allure of the artwork to you?
This is one of those works (like most art) that you have to see in person to truly appreciate all the fine details. The various textures and techniques can only truly be appreciated in person.
The nuances require up-close viewing so that you can appreciate the traditional imagery of a Madonna image on a non-traditional skateboard deck or the traditional painting techniques pushing against the tears of hot glue running down the figure's face. The subtleties of the art and artistry makes this piece one that you can sit with in contemplation for years on end.
Is there a backstory to the artwork?
Michelle and her art were introduced to me through the Kansas City Artists Coalition's 2019 Art Auction. She had graciously donated this piece to the auction, and when I saw it, I knew it was one that I would be bidding on. Throughout the evening there was a great deal of interest in the piece, and I was nervous that I was not going to be the successful bidder. But after some fierce bidding, I had the pleasure of adding one of her original pieces to my personal collection of local artists.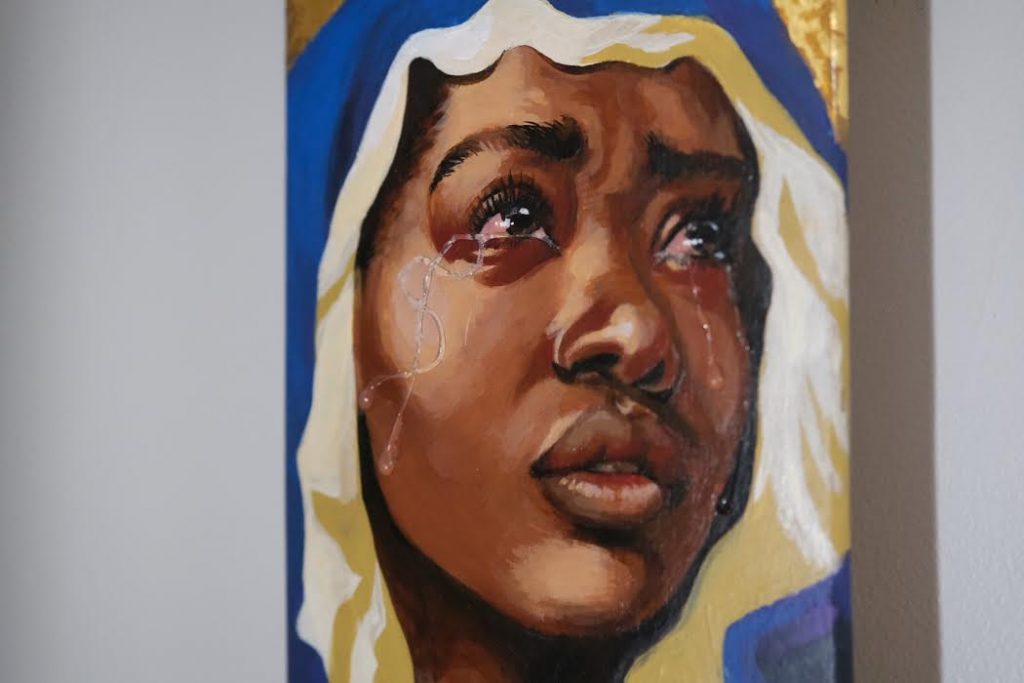 What caught your eye?
The first thing that drew me to this piece is the traditional image of the Madonna figure. Throughout history, we have known this image as a white-centered image. Michelle's choice to present the iconic image from her viewpoint, her perspective, and in a more historically accurate fashion drew me in to this piece.
Her replacement of the white Madonna figure with a black Madonna is something that I hope to see more in the art world in galleries, museums, and art history books as we move forward. It's beyond time for black and brown voices and faces to be front and center in spaces that have for far too long been white-centered.