Sponsored content:
Ask any couple and they'll probably confess that the best part of curating a memorable wedding is all the planning that goes into it. And the worst part? All the planning.
Getting married can be a fickle beast—especially when it's supposed to be your perfect day.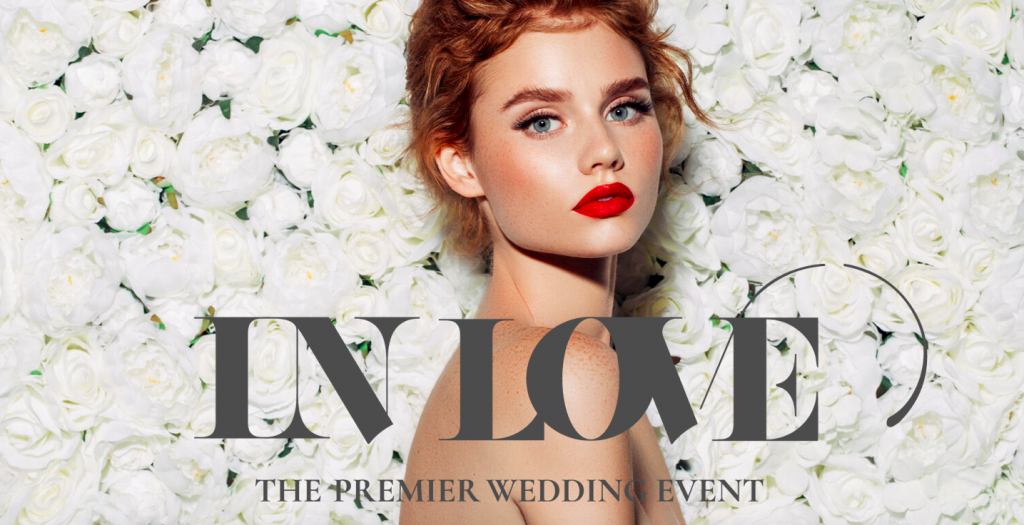 Fortunately, there's a chic, new event coming January 18th which will help discerning brides and/or grooms lessen the heavy-lifting and take their nuptials to the next level. "IN LOVE is a premier wedding event," says creator and producer Ratana Tshibanda. "Forget the typical bridal show. Most couples and exhibitors dread the experience. We want to offer a modern, fresh approach to showcasing local wedding retailers, vendors, and services."

With more than 20 years of experience (and over 60 different wedding events) under her belt, Tshibanda and her partner are the Midwest's resident experts when it comes to helping the brigade of betrothed up their game. And they're going all out for January's event, which is already creating some bride-worthy buzz.
Tshibanda suggests you come with an open mind, because this one-of-a-kind, professionally produced extravaganza is like nothing you've ever seen "Honestly, one of the things we've noticed is there's a negative connotation associated with these types of events—overcrowded venues with people passing out cake," she says. "We want to change the perception that it's all about the bride and that it's a big cattle call—so to speak. One of the primary goals for this event is that our guests won't feel overwhelmed or lost in the crowd. At the end of the day, we want each person in attendance to enjoy the planning process and leave feeling confident that they got something of value and checked a few things off their to-do lists."
How does Team IN LOVE plan to set their event apart? Well for one, the event will feature a jaw-dropping fashion show complete with models unveiling some of the latest trends in wedding fashion. "Not only that, but we want guests to try on merchandise," says Tshibanda.
"We have an IN LOVE salon suite, which offers guests a one-on-one experience. We want brides to be able to make decisions that day."  "Our tag line is:  See, Taste, Touch, Try and Buy!"
Typically with events of this nature, bigger is better. IN LOVE is the exact opposite—which ensures an enhanced experience tailored for attendees. "From the minute you walk in, it's an immersive wedding experience—including a complimentary welcome cocktail. Prosecco always gets things started right," she says, laughing. "With more exclusive exhibitors, vendors will be able to more fully engage with our guests."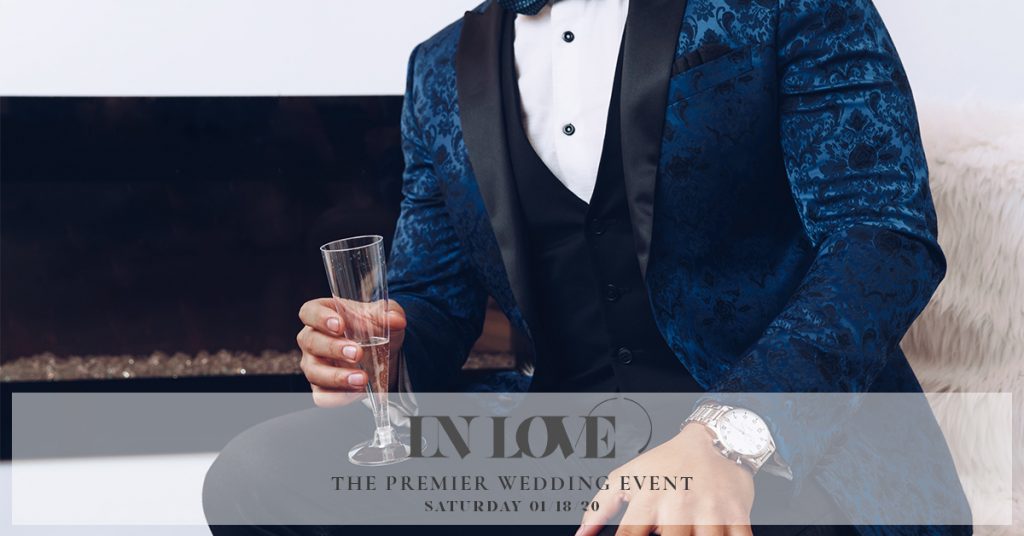 From trunk shows to lavish tablescape designs created by well-known florists and caterers, there's not one aspect that's been overlooked. An intimate, exclusive Lovers' Lounge will also be added to heighten the experience. "We're offering a Lover's Lounge with mixologists whipping up cocktails, along with small bites and a curated lover's chill playlist to sample," says Tshibanda. "Get an onsite consultation from a professional stylist. Our IN LOVE stylists' studio, will include wardrobe, hair, brow, lash, and make-up stylists." (Never fear, guys—a Gentleman's Grooming station will keep you well-"groomed" and well-suited.)
Tickets to the event start at $25, but Tshibanda and her team are reserving a small number of tickets for guests who want a VIP experience. "There's an IN LOVE VIP runway package—which includes a front row runway seat, valet parking, a VIP bride or groom swag bag," she says. "And there's an exclusive cocktail after-party to wind down the day and expand the experience from 5 – 7 p.m." Even the Sheraton Crown Center, where the event is being held, is offering premium guest rates for those who want to make a night of it. (See? We told you they thought of everything.)

Tshibanda recently arrived back from a whirlwind trip to New York Bridal Fashion Week and says she's "excited about the looks the industry is offering next season." Turns out many of these chic, fashion-forward looks will be squarely on display at IN LOVE—including a few retro-friendly looks certain to turn heads. "Designers are revisiting past eras of bridal—everything from puffed sleeves and to minimalism trends inspired by Megan Markle," she says. "Three-dimensional florals, capes and halters are in—as well as chandelier backs—which is something that I haven't previously seen in bridal." (Chandelier backs feature multiple layers of beading—reminiscent of a necklace—at the back of dress. Don't worry. We had to ask what it was as well.)
It goes without saying, but best to start saving your pennies now. "To do a wedding the way we would suggest it be done, we'd like to have a starting budget of $50,000," says Tshibanda. And don't skimp on the cake, either. It's one of the most memorable, photo-worthy moments. "I'm very excited in what I'm seeing about cakes—lots of 3D designs—which mirrors the fashion. Some are geometrical, some floral-inspired, but all are more sculptural," she says. (Read that: multi-tiered cakes are out. Miniature sculptured cakes are in. Some brides are even bucking cakes all together in lieu of gourmet donuts and feasting tables. "Modern couples are not bound by tradition, they're choosing to personalize their weddings," she says.)

Finally, it doesn't matter who you're in love with, Tshibanda says her inaugural IN LOVE event is an immersive, all-inclusive experience—period. "If you're in love, let's celebrate that," she says. You know all those things you've been pinning on your Pinterest pages? We want to bring those ideas to life!"
IN LOVE Kansas City
January 18th, 12 – 5 p.m.
Sheraton Crown Center
www.inlovekc.com
For ticket information, click here.