Sponsored content:

The market for a pre-owned Rolex watch is on fire, and the resale value of many Rolex models has never been stronger. According to Mills Menser, founder of Diamond Banc, one of the nation's top jewelry buyers and lenders, several factors have aligned that make now the perfect time to consider selling or borrowing against your Rolex.
First, Rolex watches have always had a strong retention in value in comparison to other brands. They are well-crafted timepieces with a classic look that stand the test of time. Second, their craftsmanship is both meticulous and labor-intensive. "There's now more demand in the global market than supply of new Rolex watches," says Menser. And third, the popularity of online luxury resale sites has created more places for people to purchase Rolex watches.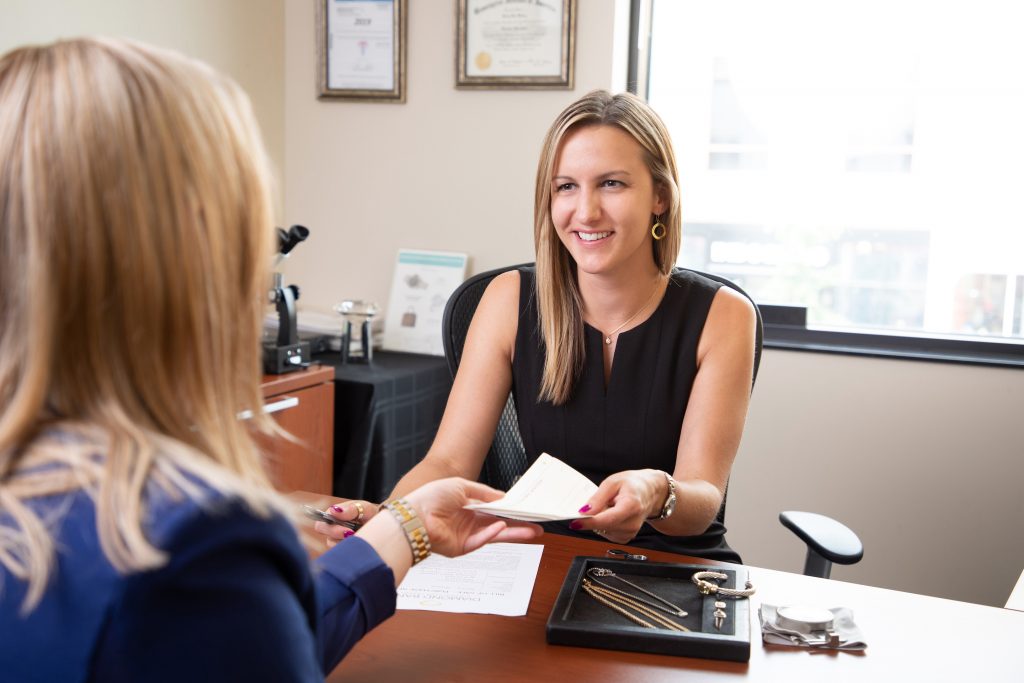 The last two factors are dramatically driving the price of pre-owned Rolex watches to never-before-seen heights. Watchmaking is considered a dying art, and every Rolex is hand-assembled by an expert horologist. Simply put, there are not enough skilled craftsmen to keep up with overwhelming demand.
New luxury resale websites, meanwhile, are providing something consumers have never had before when buying online: expertise. These websites often offer an army of experts who can verify an item's authenticity before it ever gets listed, so the consumer can feel confident in buying a pre-owned Rolex, making the coveted accessory more liquid than ever.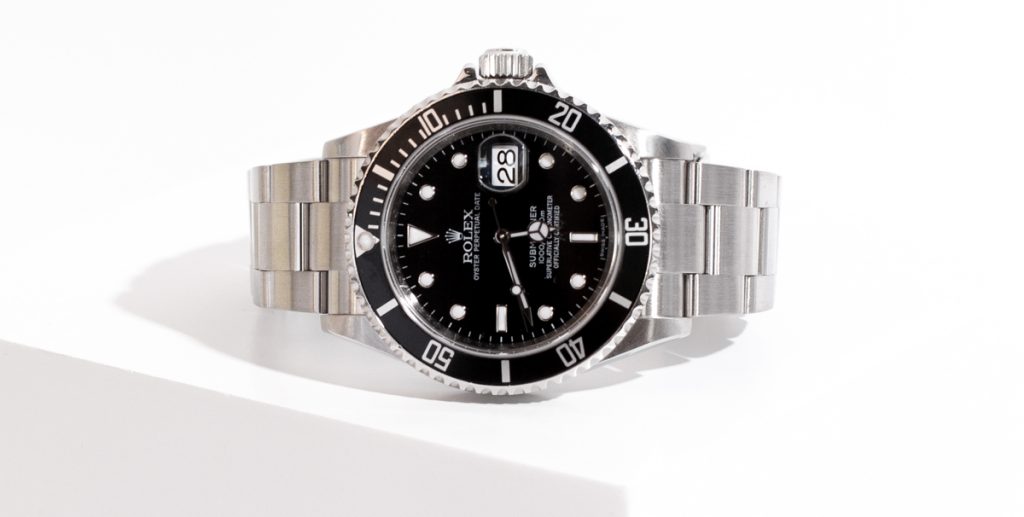 Currently the most sought-after models are the Submariner, GMT, and Daytona. According to Menser, the surge in demand means clients are often able to sell them for more than their original cost. The Submariner 116610LV—commonly referred to as the Hulk for its green dial and bezel—originally retailed for $8,950. Depending on the condition, sellers can get upwards of $12,000 for this watch. Another such model, also nicknamed after a superhero, the GMT Master II 116710BLNR—a.k.a. the Batman—has a high selling price. This watch originally retailed for $8,950, but the price tag now hovers around $10,500, depending on the condition.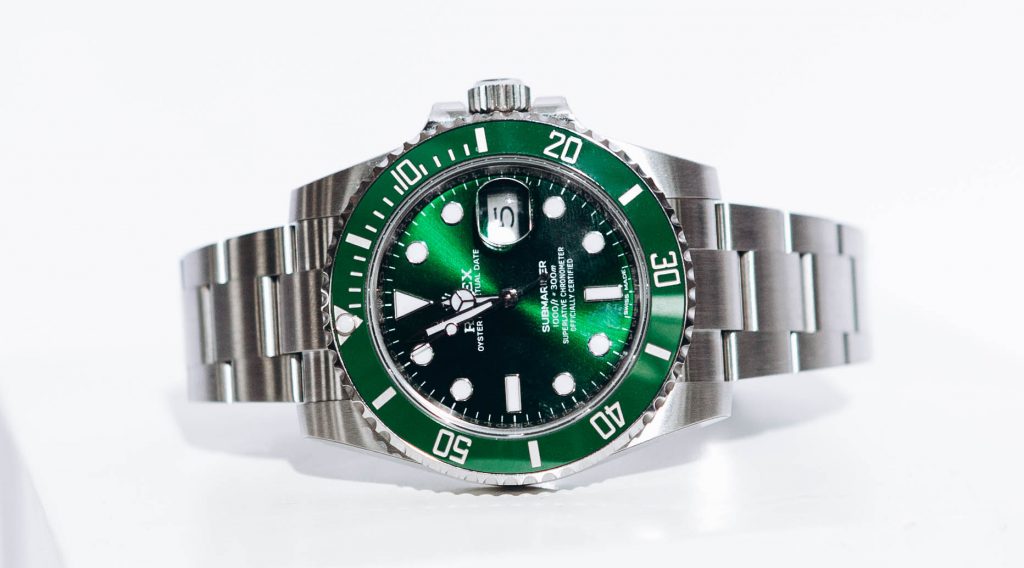 All-steel, black ceramic bezel Submariners, like the 116610LN, remain popular as well and typically receive particularly strong offers from buyers. This watch originally retailed for $8,850 and can now be resold for $8,000 – $9,000.
What do all these popular watches have in common—besides superhero nicknames? They are the stainless-steel sports models, which seems to hold the sweet spot for secondhand Rolex watches.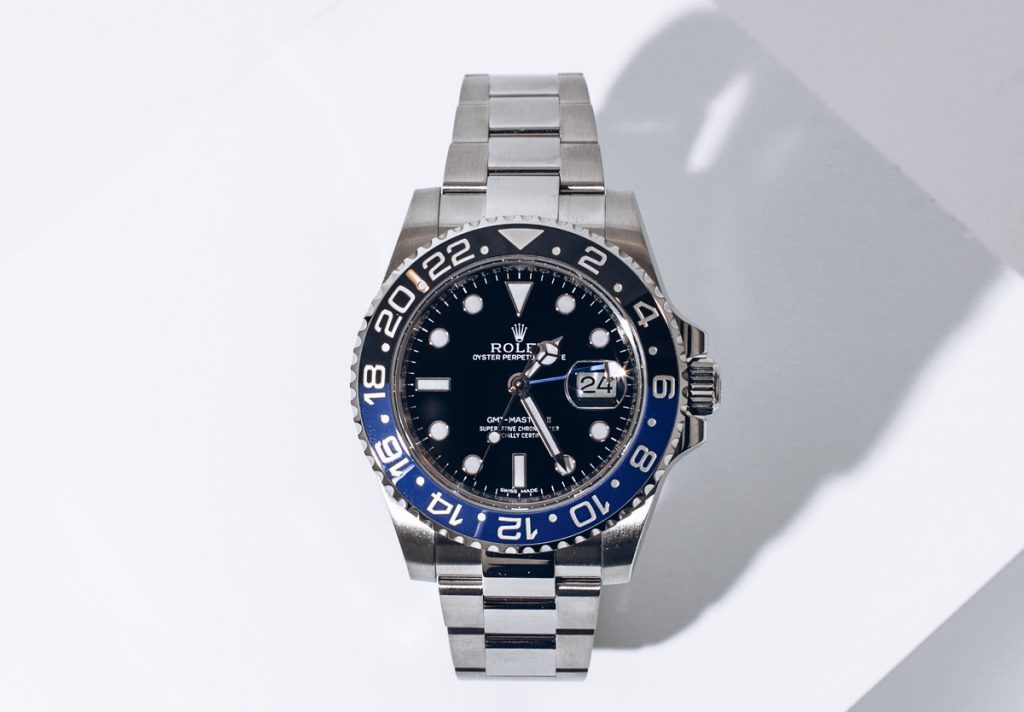 Considering upgrading your watch or no longer wearing your Rolex? Curious to find out how much a buyer will pay for your Rolex? For a free, no-obligation quote, contact Diamond Banc, one of the nation's top online Rolex buyers and jewelry equity lenders. Diamond Banc also has an office conveniently located on Kansas City's famed Country Club Plaza. Don't want to sell your watch, but need funds now? Diamond Banc remains the premier Rolex equity lender in the country, offering top dollar when you use your Rolex as collateral for a loan. To get a quick idea of your Rolex watch's current value, you can use Diamond Banc's proprietary "Rolex Value Calculator" at no cost or obligation today!