In January, it's out with the old and in with the new—candles, that is. If you've been on the hunt for something fragrant to lighten the mood this winter, we've got some groovy, festive suggestions.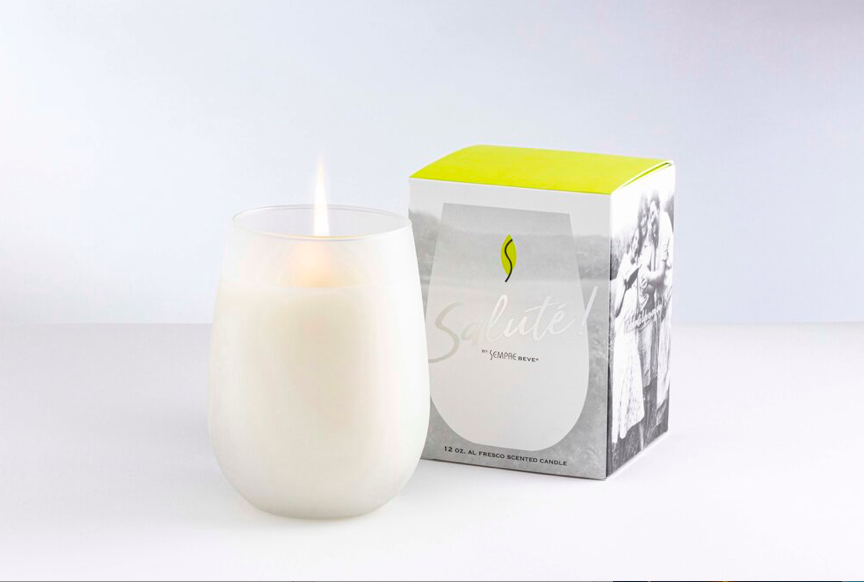 7) Novello Bambino – Terrasi Living & Scandia Home
With its intoxicating blend of current and berries, this candle "is perfect this time of year," says owner Ursula Terrasi. The clean alfresco scent can be perfectly paired with any other fragrance from the store's fragrant Sempre Beve line. "You can burn more than one candle in a space and it will blend nicely," she says. Hand poured in Kansas City, the artisanal sand-etched glass also doubles as a collectible cocktail glass. In a word—bellisima!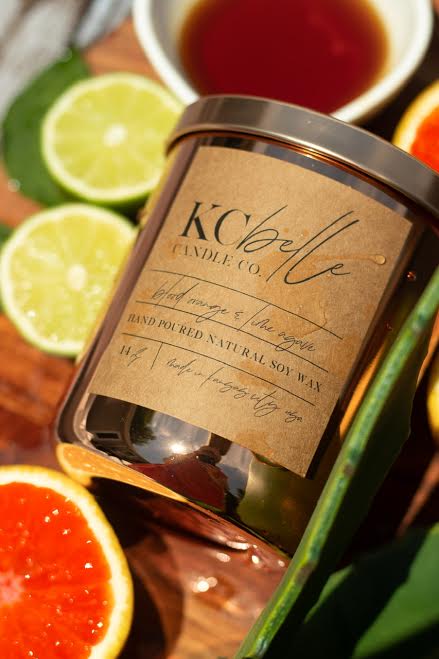 6) Blood Orange & Lime Agave — KC Belle Candle Co.
It may be the dead of winter, but this candle offers an explosion of fresh, juicy citrus and warming spices that are muddled together to create a sophisticated, yet flirty masterpiece. "It brings any space or individual it's paired with alive," says owner Heidi Durant. "Everyone needs a little help to brighten these winter months—this candle will do just that!"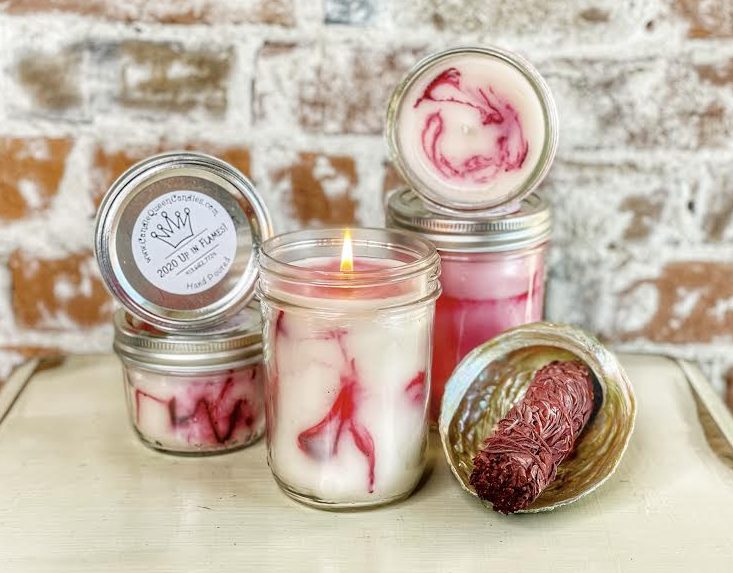 5) Up In Flames – Candle Queen Candles
Owner Stacy McCowen created this signature scent "to send 2020 up in flames, literally," she says. McCowen's candle captures the true essence of sitting by a cozy fire. Think notes of Canadian fir, eucalyptus, and clove with a warm union of wood fire, patchouli, and musk. "It's so good—it's on fire!" she says with a laugh.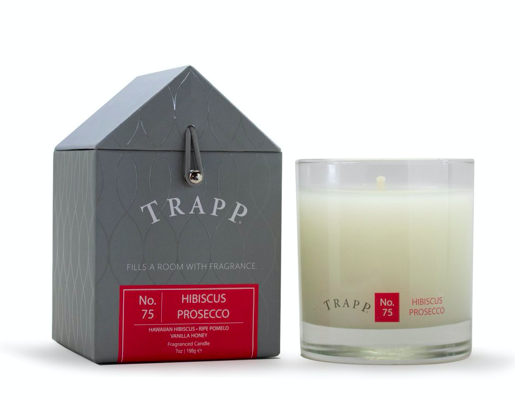 4) No. 75 Hibiscus Prosecco – Trapp & Company
A relatively new addition to Trapp's Signature Home Collection, this candle is an intoxicating fusion of Hawaiian hibiscus and ripe pomelo paired with fruity prosecco. Vanilla and honey infusion adds warmth and balance to this floral indulgence.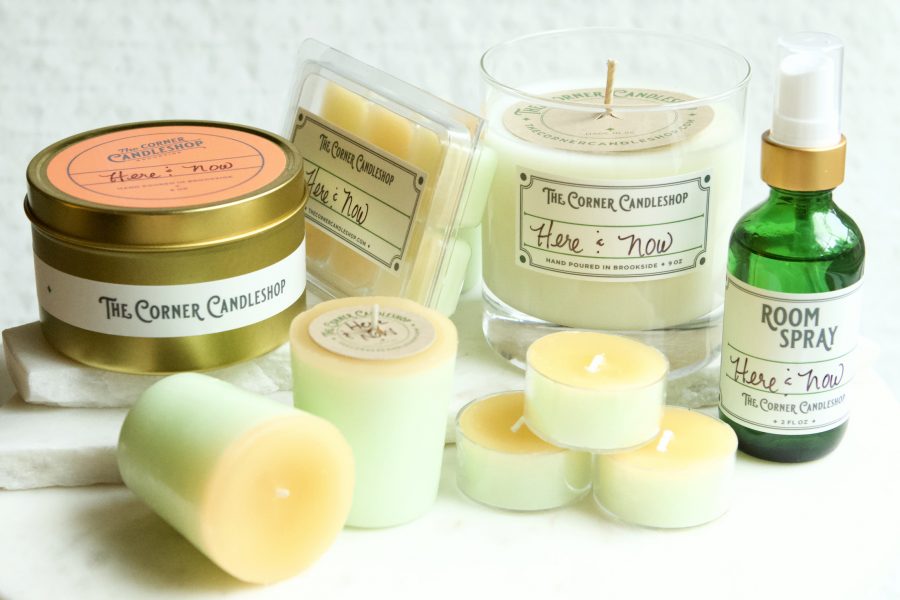 3) Here & Now – The Corner Candleshop
Here & Now is one of the newest oils that owner Lori Woods just adores, and the shop's 2020 rebrand offered the perfect occasion to debut the fragrance. Intended to be a new year-round scent, Here & Now contains delicate citrus notes of green Kiwano melon and lime layered with an intriguing touch of cucumber.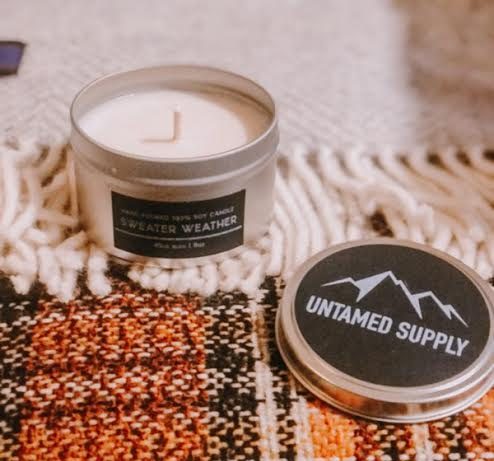 2) Sweater Weather – Untamed Supply
This candle has it all (including a cute name). It's festive + inviting + outdoorsy + warm. With notes of fir, cypress, plum, saffron, and cinnamon (among others), it's both sweet and spicy. "And it will keep you grounded," says owner E.J. Wood. Now where's that giant, oversized blanket we want to curl up with?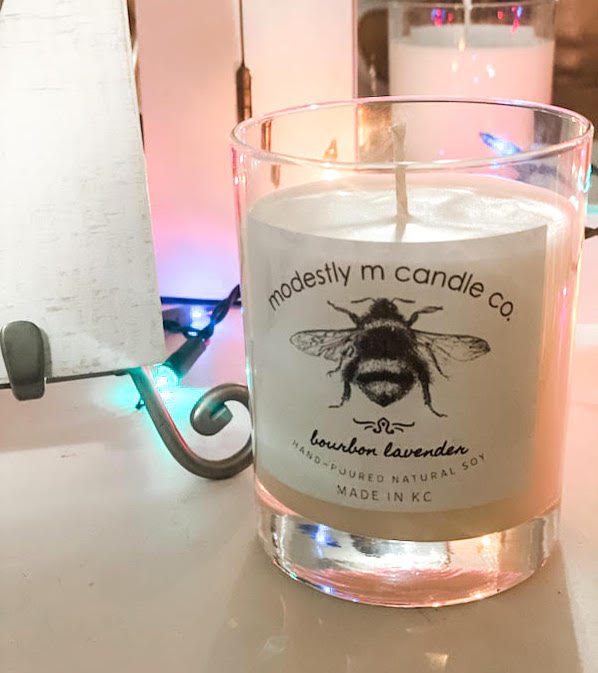 1) Bourbon Lavender – modestly m candle co.
This Kansas City-based, small-batch soy candle company's newest addition features an intoxicating blend of sweet bourbon combined with the sweet essence of lavender. It's freshly provocative. "It's a universal scent," says owner Makaela Meadows. "It's alluring and versatile, which makes it appealing to everyone looking to relax their body and mind—and we all need that, especially now."