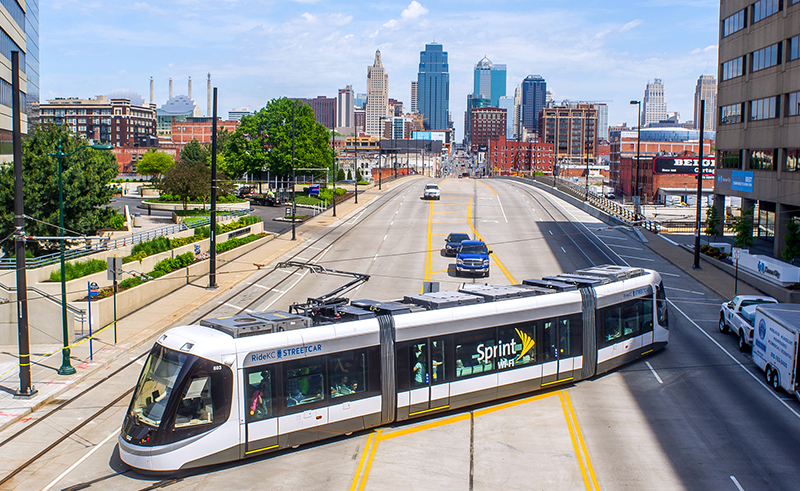 For over 20 years the Big 12 Tournament has been bringing people from all over the country to Kansas City, and the KC Streetcar makes it super easy to experience the best of the city without venturing too far from the action.
Whether you're an out-of-towner experiencing Kansas City for the first time or someone who only ventures downtown for events like these, we have tips on how to use the streetcar to explore Kansas City—when you're not watching your team play of course.
To start your streetcar journey from either the T-Mobile Center or Municipal Auditorium, you'll want to head over to the streetcar stop at 14th and Main. From there you can choose your own adventure. Here are a few spots we recommend:
Kansas City River Market
Take the streetcar heading north, and you'll find lots to do at the River Market. Hungry? There are so many places to grab a bite. Try brunch at The Farmhouse, coffee at the Opera House or City Market Coffee, dinner at Blue Nile Cafe, Brown & Loe, Tribe Street Kitchen, and many others, then wrap up with dessert with ice cream at Betty Rae's or cookies from the Bloom Baking Company.
If it's a weekend, the City Market will have a farmers market with vendor stalls selling fresh produce, boutique items, flowers, and more. The permanent merchants are open daily. Plus, you can check out the Arabia Steamboat Museum any day of the week for a look at the American frontier in the mid-19th century.
Learn more about all the River Market has to offer here.
Kansas City Crossroads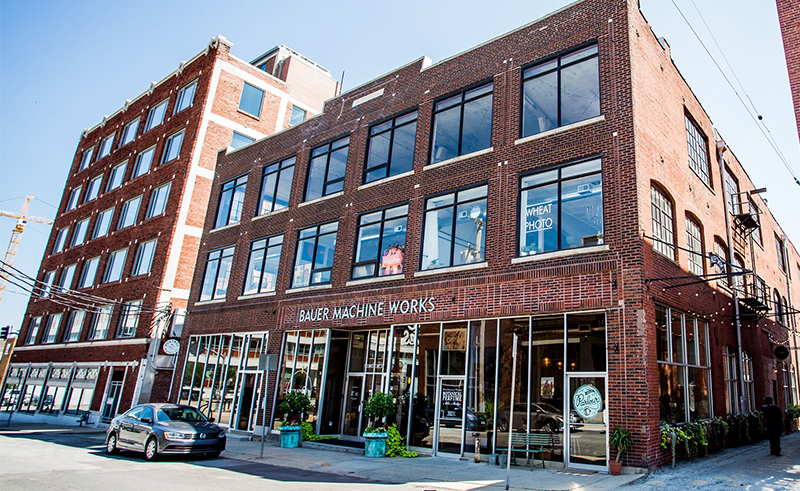 Take the streetcar heading south and get off at the Crossroads to explore Kansas City's one-of-a-kind boutiques, shops, art galleries, and eateries. Stop by The Bauer for a mix of fashion retail, gifts, art, and galleries. Looking for some vintage clothing? Head to Daisy Lee Vintage. Is streetwear more your style? Try Made Mobb. The Crossroads has something for everyone.
Looking for a nightcap? The Crossroads has plenty of must-try cocktail bars. For a classy evening filled with jazz stop by Green Lady Lounge. If you're looking for a space that's quaint and quiet, head over to Afterword Tavern & Shelves for drinks and books. Get in some retro gaming at Up-Down, a local arcade bar. Or try SoT, a stylish bar with high-level cocktails.
As for restaurants, there are almost too many to mention. Check out some of the eateries listed here. Some of our favorites include Town Topic Hamburgers, Lidia's, Jack Stack Barbecue, and Extra Virgin, and those are just a few!
Learn more about all the Crossroads has to offer here.
Union Station, Crown Center, and the World War I Museum
Take the streetcar to the last stop to the south and you'll get off at Union Station, where there's much to take in. Union Station is packed with things to do with the whole family. Learn something new at Science City or the Planetarium. Or catch a movie on the Regnier Extreme Screen—it's five stories tall and 75 feet wide.
There's a sky bridge connected to Union Station that will take you over to Crown Center, where you'll find premier shopping and more to do with the family. Visit Halls for high-fashion shopping, or pop over to the Crayola store, Toy Time, or Function Junction for unique finds. On Crown Center's plaza, you'll find the entrances to these family attractions:  Sea Life Kansas City Aquarium, Legoland Discovering Center, the Hallmark Visitors Center, and Kaleidoscope.
Directly across the street from Union Station, you'll find the World War I Museum and Memorial—the only museum in the United States dedicated to sharing the stories and history of WWI. Interactive displays, films, and eyewitness testimonies will guide you through one of the largest collections of WWI artifacts in the world. Head up to the museum's Liberty Memorial for one of the best views of the Kansas City skyline—have you really been to Kansas City if you don't snap a photo up there?