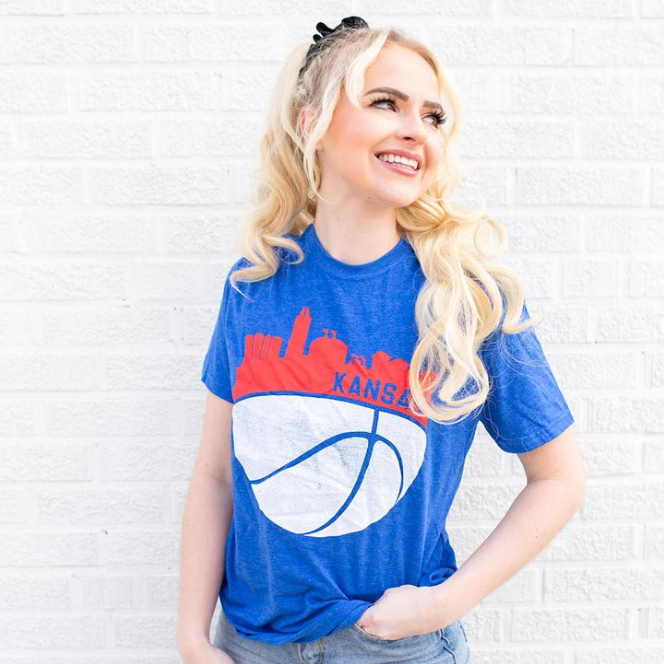 The Kansas Jayhawks are stepping into the Final Four NCAA tournament this weekend as the winningest basketball program in NCAA history and having the right outfit to cheer on the team is a must.
That's why we were thrilled to come across this week's impulse purchase: Pink Dinosaur's Kansas Basketball Skyline T-shirt.
Featuring KU's bold red and blue colors, the T-shirt combines a basketball with the Lawrence skyline for the ultimate Kansas Jayhawks pride shirt.
Think you might need to add this to your wardrobe to wear when the Jayhawks face off against Villanova on Saturday? Head to the Pink Dinosaur Boutique at 7102 NW 86th Terrace in Zona Rose to pick one up for $28 or order one online.