The only thing better than Dolce Bakery's famous homemade cookies, you ask? Why it's when a decadent scoop of SummerSalt's homemade ice cream is smooshed between 'em.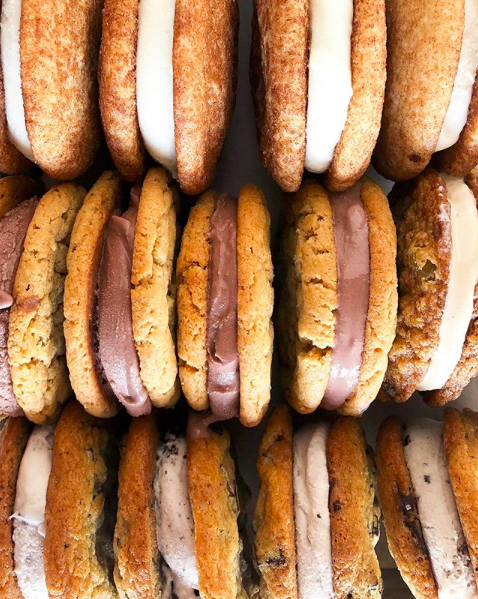 Next Thursday, July 16th—for one day only!—the beloved Prairie Village bakery is offering up a three-pack Ice Cream Sandwich Flight—with a local twist, of course. ($12) "An ice cream sandwich is a summertime classic," says SummerSalt Ice Cream Co. owner Amy Thurston. "But this is a one-day special, so these will go super-fast."
Trust us, you'll want to order ahead. (We may or may not have already pre-ordered a few dozen.)

Choose between two different flights:
Classic Combos:
Chocolate Chunk Cookies + Cookies & Cream Ice Cream
Peanut Butter Cookies + Chocolate Ice Cream
Oatmeal Double Raisin Cookies + Salted Caramel Ice Cream

Summer Faves:
Funfetti Cookies + Strawberry Ice Cream
Snickerdoodle Cookies + Vanilla Ice Cream
Citrus Cookies + Raspberry Ice Cream
Thurston's fave? "We love the Funfetti cookie with strawberry ice cream. It's just a happy, delicious combination," she says. Now, if you're still reading this article, that's on you. You should probably be clicking on this link to order accordingly. Just sayin'.