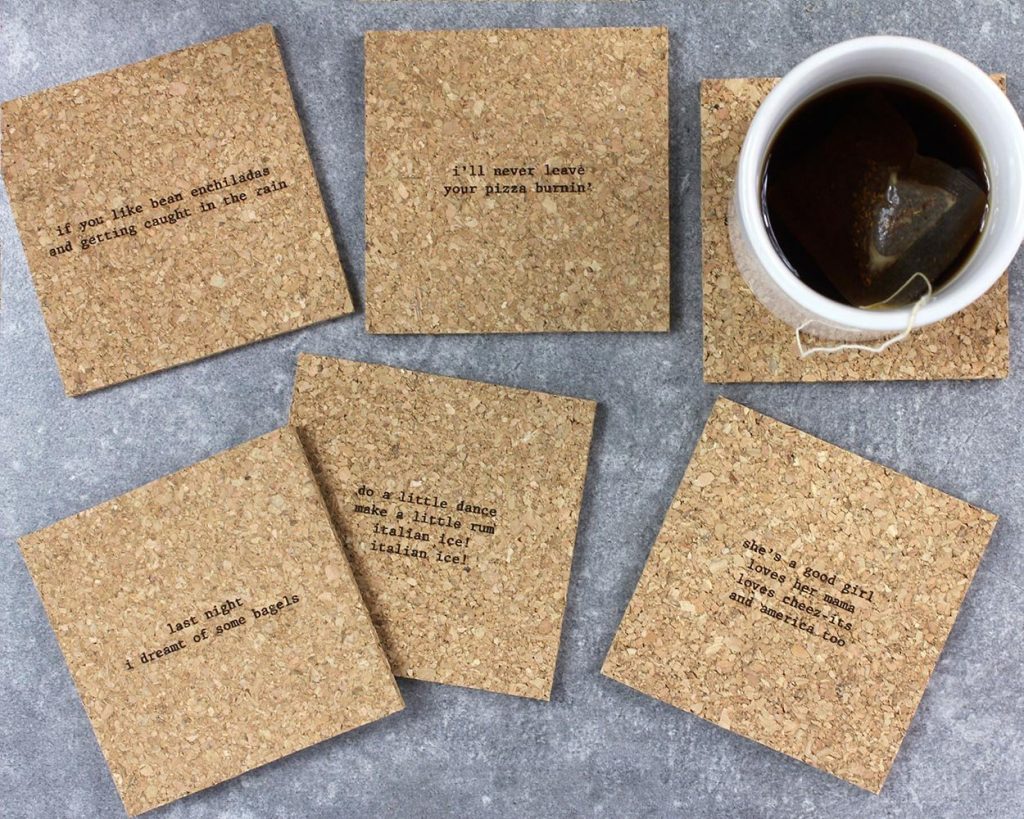 We've all done it—misunderstood various song lyrics. Happens. Fortunately, there are now clever cork coasters designed to poke fun at our musical ineptitude. Introducing Mistaken Lyrics Coasters. We stumbled across 'em recently at The General Store + Co. in old Overland Park.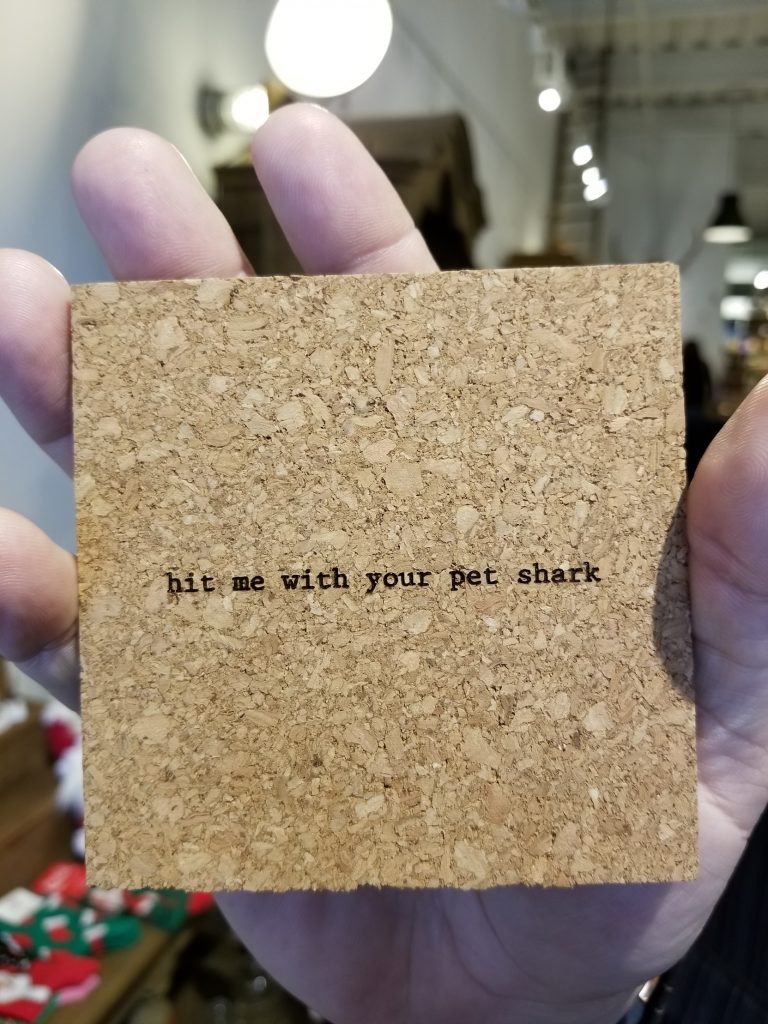 "We've carried this line for a few years now and they've always been a big hit. They blow off the shelves," says The General Store owner Michael Cole. "They're all really funny and really uncanny. 'Hit me with your pet shark' … I mean. Oh—and they do take submissions if you have a particular song you think would be worthy of submitting."
Our favorite? "I've got two chickens to paralyze." Come on!

Want a conversation piece for your drunken guests at your next cocktail party? Grab a set for $30 or snag some individual ones at $6 each.