We're all about local at IN Kansas City, so we keep close tabs on the constantly evolving local business scene. 
Whether you're searching for a new restaurant to try, a place to update your wardrobe, a spot to find home decor or artwork, or a nightlife experience, we've got the latest on what's new in the Kansas City metro. Here's what opened around town last month.
Food and Drink:
Boho Sway at Canary 3835 Main St., Ste B, Kansas City
Formerly known as Canary, this Midtown restaurant and bar has a new owner and concept. The full restaurant opens in December, but guests can book a table on "The Nest" rooftop for a sneak peek.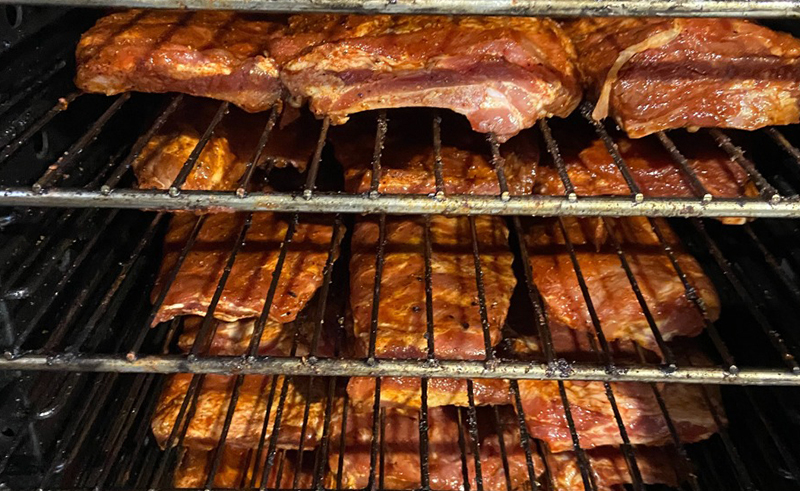 Fahrenheit 325 Barbecue 1825 Buchanan St., Kansas City
For over a decade, F325 Barbecue has delivered food to Kansas Citians with a food truck. Now, they have a brick-and-mortar location.
The Primrose 5622 Johnson Dr., Mission
This new craft cocktail bar serves elevated cocktails in a cozy setting.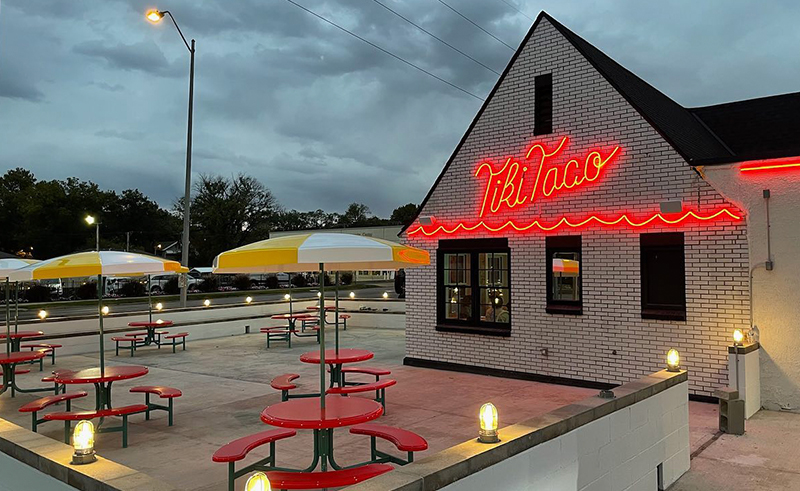 Tiki Taco 5400 Troost Ave., Kansas City
Tiki Taco is bringing its Cal-Mex-style menu to a second location with tacos for meat-eaters and vegetarians alike.
Two Sugars 1412 Westport Rd., Kansas City
A new Westport coffee shop offers a menu of coffee and tea drinks, house-made pastries, and sandwiches.
Retail and Services:
All-Inclusive Playground at Strang Park 9879 W 88th Terr., Overland Park
Featuring Overland Park's first all-inclusive playground for kids of all ages and abilities, Strang Park has reopened after renovations.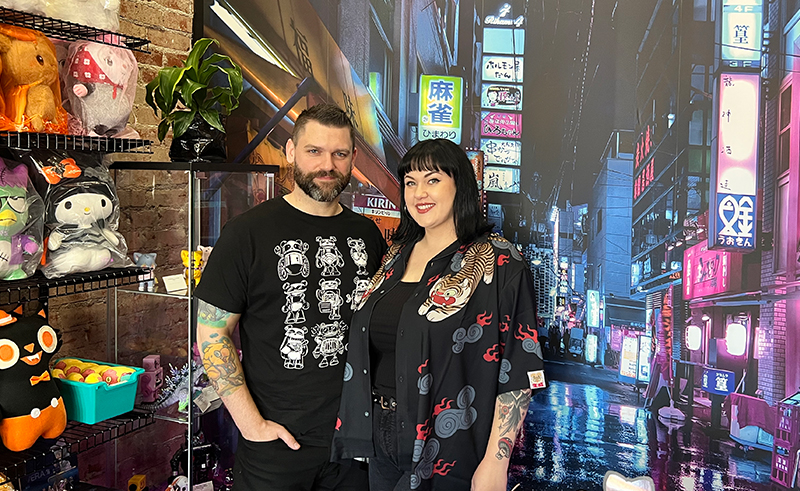 Bubble Wrapp 2 Westport Rd., Kansas City
A designer toy and collectible shop featuring designer art toys, prints, pins, plushies, stickers, and more.
Chiefs Fit 612 W 47th St., Kansas City
A fitness center with Kansas City Chiefs-branded equipment.
Goodwill Leawood 12900 State Line Rd., Leawood
Formerly a drop-off only location, this new Goodwill retail store is stocked with gently used high-end men's and women's clothing items, plus home decor.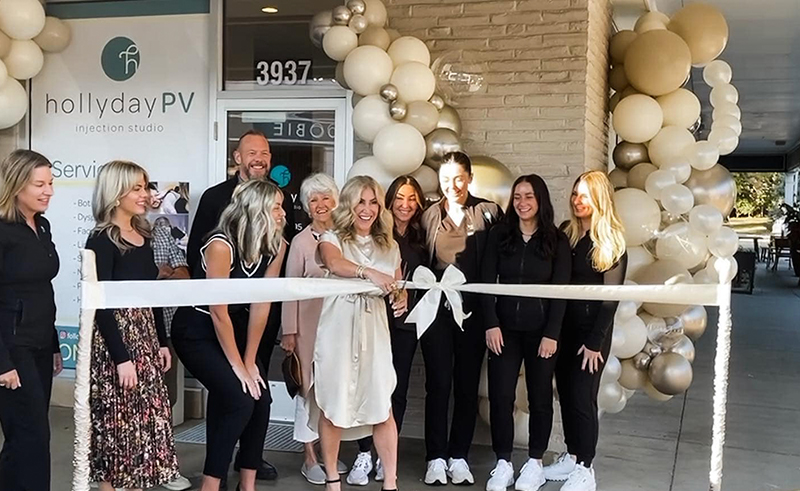 Hollyday PV Injection Studio 3937 W 69th Terr., Prairie Village
Hollyday's second location offers botox, Dysport, lip enhancements, facial fillers, Sculptra, PDO thread lifting, PRF injections, and PRF hair restoration services.
K9 Resorts 8200 135th St., Overland Park
Certified doggie daycare and luxury pet boarding service.
LoveSac 340 W 47th St., Kansas City
A national retailer known for modular furniture and giant bean bags.
Pancho's Blanket 115 W 18th St., Kansas City
A retailer selling handmade Mexican garments has moved from popping up on First Fridays to a brick-and-mortar in the Crossroads.
Sierra Winter Jewelry 6245 Brookside Blvd., Kansas City
Intricately designed by Sierra Otto, Sierra Winter Jewelry offers a handcrafted collection of high-quality and inspired pieces.
Tecovas 4419 W 119th St., A128, Leawood
The boot brand's first Kansas City location, offerings cowboy/girl boots, bags, apparel, and accessories.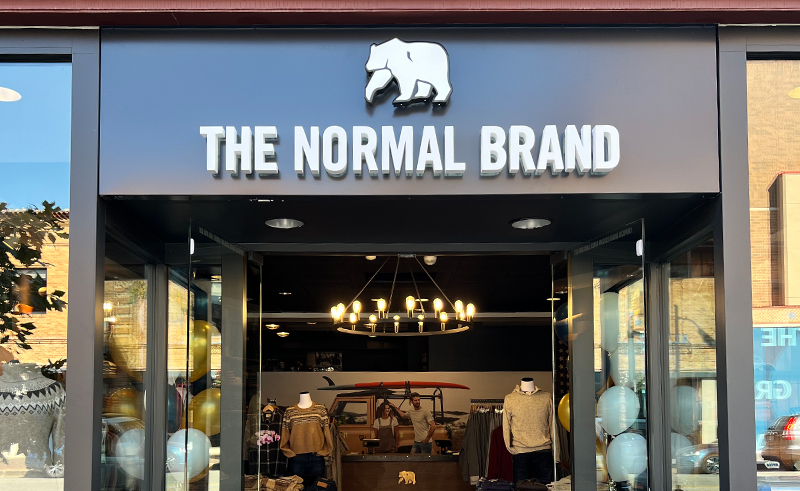 The Normal Brand 425 Nichols Rd., Kansas City
A St. Louis-based brand that crafts comfortable, durable, and versatile men's and women's clothing for everyday. 
Opening Soon in Food and Drink:
Blue Sushi, coming soon to 101 E 14th St., Kansas City

Dave's Hot Chicken, opening in early 2023 at 4121 Westport Rd., Kansas City

Green Dirt Farm Cafe, opening in spring 2023 at 1601 Oak St., Kansas City

Ice Cream Bae, opening soon at 418 Nichols Rd., Kansas City

Lulu's Thai Noodle Shop, opening soon at 7921 Santa Fe Dr., Kansas City

HomeGrown Kitchen, opening in spring 2023 at 11705 Roe Ave., Prairie Village.

Meddys, Mediterranean fast-casual restaurant opening by year's end at 4015 W. 83rd St., Prairie Village

Mission Taco Joint, opening in January at 11563 Ash St., Leawood

Ombra Small Plates + Libations, opening this fall at 4161 N Mulberry Dr., Kansas City

Strang Chef Collection, opening in November at 1100 Main St., Kansas City

The Bar, opening at 5316 W 95th St., Prairie Village in December

The Halal Guys, opening this fall at 8702 NE Flintlock Rd., Kansas City

Vintage '78 Wine Bar, opening January 2023 at 7251 W 80th St., Overland Park
Opening Soon in Retail and Services: 
Aqua-Tots, kids swim lessons company opening in January at 5364 W 95th St., Prairie Village

Brkthrough, social entertainment venue opening this fall at 6403 W 135th St., Overland Park

Capital One Café, coffee and tea bar that offers 50% off to Capital One customers, opening soon at 333 W. 47th St., Kansas City

JD Sports, apparel and shoe store opening soon at 235 47th St., Kansas City

Nike Live, members-only store opening soon at 450 Nichols Rd., Kansas City

Parachute Home, furniture store opening soon at 333 W 47th St., Kansas City

Pink Lipps Cosmetics, local cosmetic brand opening soon at 225 Nichols Rd., Kansas City

Scenthound, pet grooming company opening at 6519 W 119th St., Overland Park in January 2023