Sponsored content:
The American Heart Association just celebrated a milestone birthday last month. At 95 years old, they're the world's oldest and largest health non-profit. That's nearly a century of important, lifesaving healthcare research and education.
Locally, the American Heart Association has been tackling issues closer to home—and taking pride in its achievements. "Yes, we are a health organization, but we do so much more," says Laura Lopez, the Executive Director of the American Heart Association. "We are focused on issues plaguing our community, and we're in places that the community doesn't necessarily expect us to be." For Lopez, that means the on-going effort to reduce life-expectancy gaps. "Your zip code should not determine your life expectancy, and we're working to change that," she says.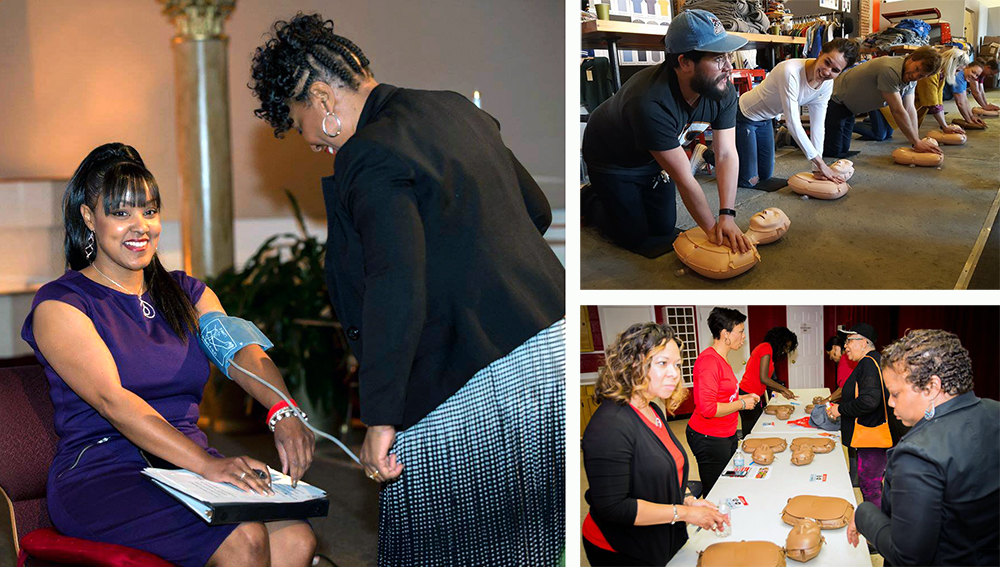 The American Heart Association is committed to creating healthy lifestyles for all Kansas Citians. "We want to impact the community for generations to come," says Lopez. "We are working to increase access to healthy foods, creating safer neighborhoods and protecting youth and adults against the harmful effects of smoking and vaping.
For one, the American Heart Association was influential in raising the age of purchase for tobacco products to 21 years of age here in the metro. Tobacco use and smoking are major risk factors attributed heart disease. "Most major local cities adopted that around 2018/2019," says Lopez. "But vaping products are an epidemic in our community—especially with young people. Kids may think they're being healthy—but one cartridge of vape contains more tobacco than one pack of cigarettes. It's an unregulated industry. It cannot get into our kids' hands. Middle and high schoolers are using them at disproportionate rates."
Heart disease remains the #1 killer in the U.S. and, unfortunately, those numbers continue to increase. Lopez says volunteer leaders are helping the American Heart Association to create a culture of health. "We're blessed with some of the most passionate and courageous individuals I've had the pleasure to work with."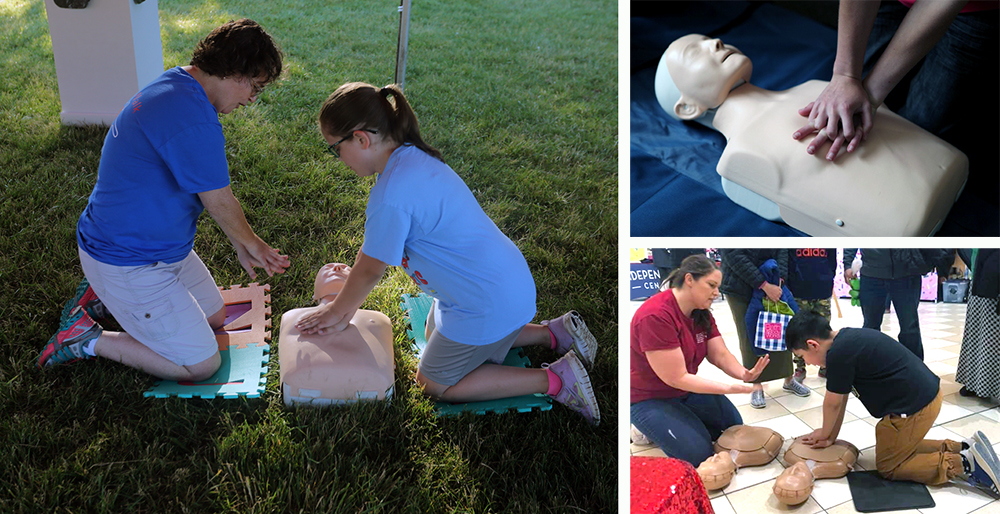 Bit by bit, the organization is making inroads in the Midwest—including a mandate in 2019 that requires every high school student in Kansas and Missouri to have CPR training as a graduation requirement. "Hands Only CPR can literally be difference between life and death," says Lopez. "It's as easy as calling 911 and pressing hard and fast in the center of the chest."

Recently, the American Heart Association named their chairs for their upcoming 2020 events. They include a number of well-known individuals in the community. Richard Green of US Engineering will be at the helm of next year's Heart Walk. The Go Red For Women movement will be spearheaded by Nancy Whitworth of McCown Gordon Construction and Liz Lewis of Community America Credit Union. And the Heart Ball will have Bill Massey of Performance Contracting Group leading the charge. "We're engaging corporate leaders who are passionate about our cause. "We are so excited about their commitment—not just to the AHA—but to Kansas City to create a healthier community," says Lopez. "They're not just chairing an event—they're raising money to help save lives.
"Whether it's education, training, or local men and women sharing their stories of survival, the American Heart is working to be a relentless force for a world of longer healthier lives." says Lopez.