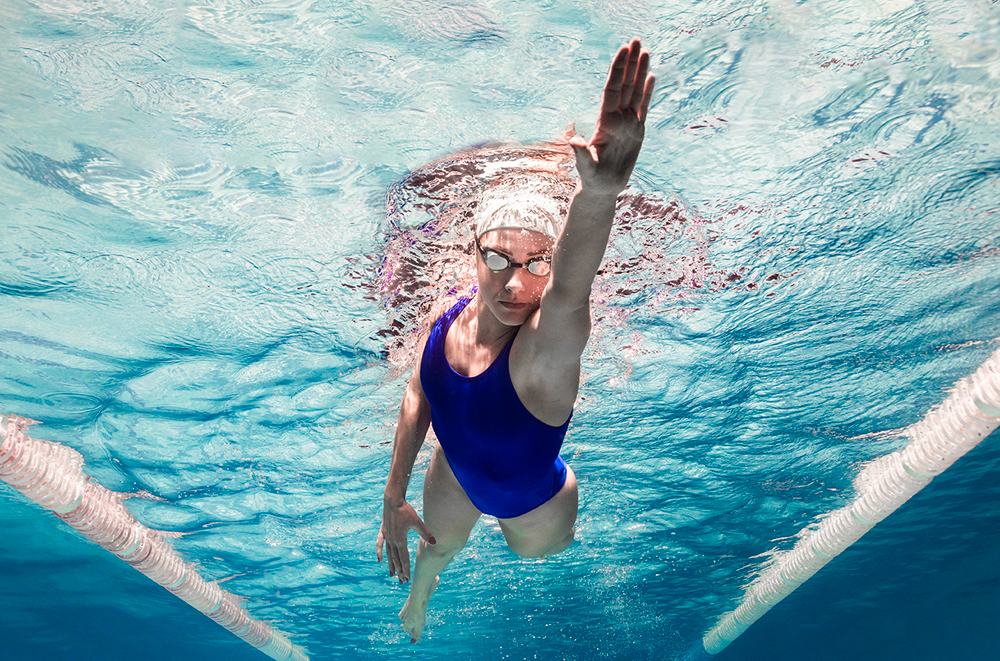 Summer bodies are made in the winter, or so they say. Well, if you're already hankering for the beach and don't have a spring break lined up, make a splash in your own backyard. Sure, you can swim laps at most pools but why not mix it up a bit? And no, water aerobics are not just for the octogenarian set. Feel the cool burn with these fun alternatives to the treadmill.
U.S. Masters Swimming
If you hear the word 'masters' and automatically think you have to be a former Ryan Lochte wannabe, think again. USMS clubs welcome anyone over the age of 18 who wants to connect with other swimmers, have access to coaching, and improve their swimming. There are four USMS clubs in the greater Kansas City area: The KC Wave at Swinney Recreation Center, the Gladstone Masters at the Gladstone Community Center, Life Time Swim Lenexa at Life Time Fitness Lenexa, and Life Time Swim Overland Park at Life Time Fitness Overland Park.
Aqua Yoga
No, you won't drown doing downward dog, but you will focus on your breath while being fully supported by a pool of water in this twist on water fitness. Aqua yoga translates many standing postures into opportunities to focus on the form in a gentle way. Try it out at the North Kansas City YMCA.
Aqua Zumba
If you yearn to shake it with the WERQ folks but your joints just aren't there yet, try Aqua Zumba. Yep, the hip hop and Latin dance workout translates to a fun water workout with the added benefit of resistance from the water. Try it out at area YMCAs, Element Fitness, the Liberty Community Center, and the Matt Ross Community Center.