Sponsored content: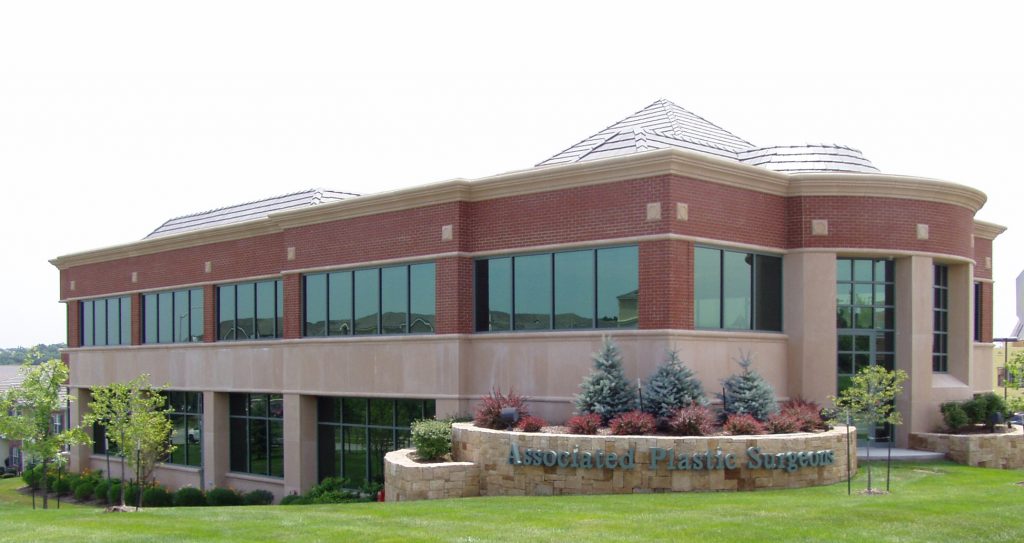 Given the number of people curious about the benefits of cosmetic enhancement, it's no wonder the industry has grown exponentially over the last 20 years. Along the way, technology has advanced to a point where many non-surgical and non-invasive procedures are commonplace. In fact, it's hard to pass by a strip mall or business district and not see any number of trendy, chic spas popping up. But are they all safe and/or on equal footing?
The answer is a resounding no, says Jon Rast, MD at Associated Plastic Surgeons of Kansas City in Leawood. "Med spas are often overseen by practioners from a variety of backgrounds," he says. "That's why it's advantageous to seek a med spa under the supervision of a board-certified plastic surgeon. Board certification is huge. Here at our offices we have five board-certified plastic surgeons and one board-certified dermatologist on staff."

Circle of Care
The goal at Associated Plastic Surgeons is to ensure you are well-versed on all treatments and procedures well ahead of time so you can become an informed consumer. "Our competitors often try to lure potential clients with discounts, packages, and promises," says Heather Calvert, marketing coordinator. "These may not always be a value in the end, though. Not every procedure is the right fit and promises may not ring true with desired results, costing more in the long run." At APSKC, they pride themselves on a full-spectrum circle of care—customized treatments that address your specific concerns and desires.  According to Dr. Joseph Cannova, "When we say medical spa, we mean it. With our experience, education, and knowledge, we can guide you quickly to the options that will end with the best results. We have had countless people come to us who spent large sums of money on procedures and products that they were never a good candidate for, who were heartbroken to have spent time and money chasing a look they could never achieve."
A Wide Variety of Procedures
The motto at Associated Plastic Surgeons of Kansas City? To ensure you're getting exactly what you need. "We're all encompassing," says Dr. Sheryl Young. "Our doctors are here to walk you through all the specifics—everything from Botox injections to reconstructive procedures."  Dr. Young is one of very few board certified female plastic surgeons in the Kansas City area, so she can bring a unique blend of comfort, understanding, and empathy to female patients.
As people get older, they come in to "freshen"—however, not everything has to include surgery, says Calvert. That was the genesis behind the team opening up their popular medical spa four years ago. It's the perfect one-two punch if you're looking to slow down the aging process. "Cosmetic consultations are complimentary," says Austin Ray, operations director. "With plenty of non-invasive procedures to choose from you don't necessarily have to see a doctor. Maybe you need a facial. A peel. A laser treatment. Our team is here to point you in the right direction."

Hi, Mom!
One popular procedure is the "mommy makeover": a tummy tuck, liposuction, and a breast lift. In fact, there's a lot of interest in breast augmentation—everything from breast reduction to lifts to implants. Dr. Mark McClung stated, "At a recent event in Kansas City, we were amazed at the number of people approaching us with concerns and curiosity about their breasts. There is no perfect breast, but each person had specific desires to fit their comfort level and lifestyle. We are to here to educate patients through the process and understand the potential results."
The clinic also sees patients who have gone elsewhere, only to have APSKC remedy a botched procedure. "We're cautious about all our patients.  We're here to enhance your appearance, not change your appearance," Calvert commented.  Even the smallest procedures—like injections—have risks. Fortunately APSKC's well-trained nurses have years of experience and education under their belts. Staff doctors are available to do injections as well. "If you see an inexperienced injector, you could be asking for trouble," McClung says. "We've done our fair share of procedures to correct someone else's problematic handiwork."
State-of-the-art technology
With new cosmetic procedures and equipment popping up on the market seemingly all the time, how do you know what works and what doesn't? At APSKC, they ensure every new piece of equipment and product is "cautiously vetted ahead of time," says Calvert. Take their new Excel V+ for instance—a brand new treatment designed to help lessen a wide variety of age spots, spider veins, and more. It's quickly becoming one of their flagship procedures.

Clients are raving about it as well. "I was not prepared for the results I had—and that was just in the first week! I have spent my life very conscious of the brown spot on my face, feeling like it was the first thing everyone noticed, even though I camouflaged it and other dark spots with heavy make-up," says Rachelle R., a new client. "The idea of being 'naturally' beautiful didn't exist in my eyes.  Pictures speak for themselves. It hasn't even been two weeks since the Excel V+ Laser and I find myself using less make-up and getting more sleep! Finally, I feel confident that people are seeing me and not the brown spot on my face."  Dr. John Hulsing, the newest team member at APS, spoke to continuing education, "As a physician in the field of plastic surgery, you have to constantly be learning and adapting. You have to do a lot to educate between trends and innovation to offer the best options to your patients. Where plastic surgery was once taboo and hush-hush, thanks to social media, celebrity-influencers, and easy access to information people are coming in much more educated and curious. They have to be able to trust their doctor knows what is proven and best."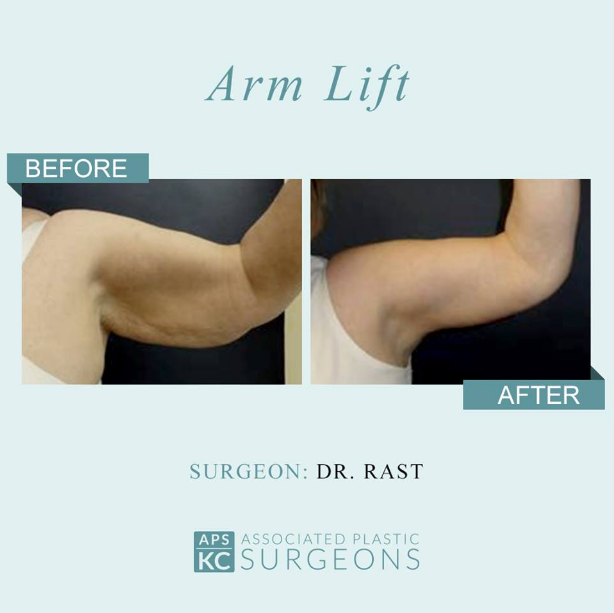 Experienced, well-known surgeons
Think of APSKC as one-stop shopping with a skilled team of healthcare professionals who have your best interests at heart. "We have been busy almost as long as anyone in the KC area and our doctors are very embedded in the community," says Calvert. "From working with Children's Mercy to community outreach to medical missions, all have them have chosen to call KC home." Together the team has even devised their own amazing line of skin-care products "developed under our doctors medical direction to help maintain procedure results."
If you have questions …
Don't miss APSKC's upcoming Open House on Thursday, September 5th when the doctors will be on hand to discuss a wide variety of topics—everything from lifts to lasers to liposuction and more. The event is free and open to the public. Even better? Complimentary nosh, nibbles available from two fabulous food trucks, and adult beverages will be available. Guests will receive 20% off select services and products that night. And be sure to enter the various prize drawings they will have throughout the event.
Eager to put your best face forward? APSKC can help.