Sponsored content:
Rarely do the medical professionals at Associated Plastic Surgeons use a term like "revolutionary" to describe one of their newest procedures, but in the case of the BodyTite by InMode, it's a perfect description. Want to "remodel" parts of your body and improve the appearance of your skin without surgical intervention or downtime?
The surgeons at APS all agree, this is the body contouring procedure for you.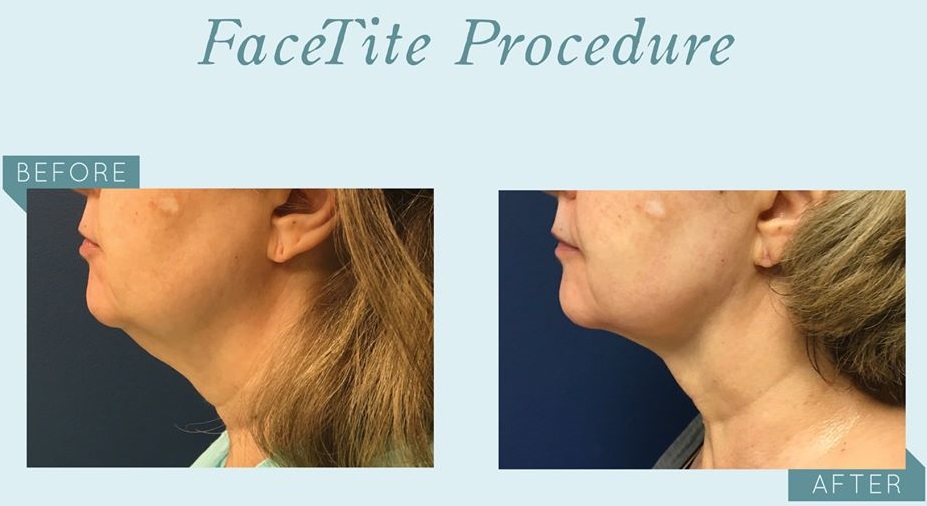 Treat Problem Areas
Not only was this technology by InMode recently cleared by the FDA, the treatment is an ideal, minimally invasive solution to treat problem areas of the body with nominal fuss and muss. How? InMode's advanced technology uses radio-frequency (RF) energy to provide targeted skin tightening, cellulite reduction, and fat reduction. "We are always looking at new technology and aesthetic devices as they come on the market. We see a lot of 'fad' products that promise things, but don't have the science to back up those promises. In comparison, InMode was very exciting with proven data and results," says Jon E. Rast, M.D. "It offers a complete system for minimally invasive treatments for facial and body contouring, skin rejuvenation, and other in-demand procedures unlike anything else on the market. We are proud to be one of the first to bring this innovative treatment to the Kansas City area."
Conscious of your skin losing its elasticity? No matter how active (or proactive) you are, you may find that loose, sagging skin simply will not respond to efforts to tighten and tone. InMode offers various hand-held devices that allow the doctors to zero in and target loose skin on problematic areas such as the arms, legs, belly, and more.

Treat Multiple Areas At Once
InMode technology delivers three specialized aesthetic treatments in one system, which is incredibly convenient if you're targeting multiple areas. Yes, you can treat multiple problem sections in just a single session.
FaceTite: Not quite ready for a traditional facelift? This procedure can get close to surgical results without having the scarring and downtown that comes with surgery.
BodyTite: A treatment which addresses skin laxity that comes from aging, weight loss or pregnancy.
AccuTite: A treatment that tightens the skin while remodeling underlying fat deposits with radio frequency energy

The InMode system comes with applicators designed with built-in thermal sensors that monitor skin surface temperature in real time. At APS, patients are guaranteed procedures are performed and monitored by board-certified, experienced plastic surgeons. "The ideal candidate for a FaceTite, AccuTite, or BodyTite procedure would be a person wanting to improve laxity of saggy, wrinkly skin potentially caused by weight loss or aging," says Mark W. McClung, M.D. "For FaceTite, someone unhappy with their double chin, sagging under eyes, or jowling could receive significant aesthetic improvement. Meanwhile, the best BodyTite candidates are individuals who are close to their ideal body weight, but struggle with fatty areas of the body that are resistant to working out and dieting and have loose skin. Target areas would include excess skin and fat on your buttocks, arms, back, hips or knees. And AccuTite allows us to achieve those pin-point fine areas on the face and body with accuracy and detail."
The Addition of Morpehus8
Along with the stellar before-and-after results patients have seen, they're are also raving about the addition of InMode's secondary treatment regimen, Morpheus8. The machine allows coated micropins to penetrate the skin and channel RF energy deep into your dermis, stimulating your body's natural elastin and collagen production. It's the perfect one-two punch when combined with InMode's other state-of-the-art, targeted technologies. "The Morpheus8 can be used as a stand-alone radio frequency (RF) micro-needling facial or as a powerful follow-up to our other InMode procedures for enhanced and lasting tightening results. We have offered micro-needling before and for good reason—it garners great results," says Joseph V. Cannova, M.D. "With microneedling, we create tiny micro-injuries across your skin to elicit a healing response in the form of elastin and collagen synthesis (the proteins responsible for the tone and elasticity in your skin). Microneedling with RF takes this process a step further by delivering RF energy through the microneedles to heat and coagulate your dermis farther down than the needles reach. This thermal action creates a stronger and deeper response in your skin for better results. It is nice to have more tools in our toolbox to provide multi-level care to create optimal results for every patient."

Results—as patients often mention—speak for themselves. Some have seen nearly immediate visible results while touting short recovery times, almost pain-free experiences and pleasing results. "It has been exciting to share real results on social media and with patients in office. Minimally invasive cosmetic procedures are one of the fastest-growing areas of plastic surgery, and FaceTite was recently named one of 2019's biggest plastic surgery trends," says Sheryl L. Young, M.D. "At APS we always strive to offer choices to fit our patients' personal needs and desires. We don't want to push things on patients who would not benefit or be completely satisfied with the results. From our med spa through our surgical options, we pride ourselves in being able to help people no matter where they are on their aesthetic journey."
Want to know more?
If you're tired of living with small amounts of excess fat and/or loose, sagging skin, please schedule your complimentary InMode consultation today. Call (913) 451-3722 or visit www.apskc.com for more information.