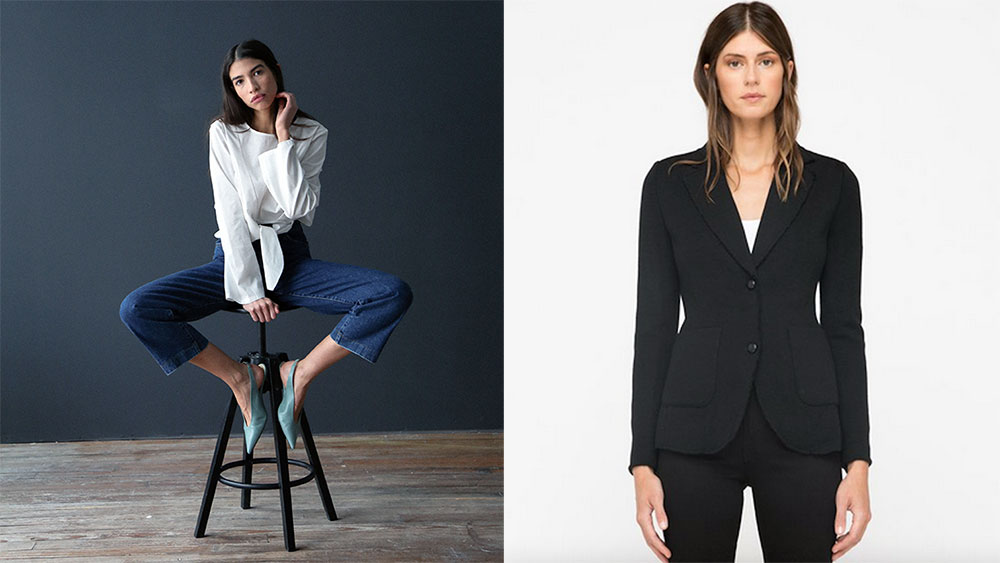 September is a great time to purchase transitional clothes that are stylish yet minimal.
Just like loyal friendships, classic wardrobe staples won't betray you and having a handful of quality ones is all you need. Sophisticated classics with nuanced design details can bring a fresh point of view to chic and clean-lined dressing.
The Just Female tie-front cotton shirt from Anaphora is a classic with a twist. "We're really drawn to simple elegance and understated details rather than bold statements," says Anaphora co-owner Adam Pfeifer. "It adds longevity to pieces if they're less trend-focused. We're also thrilled by the hunt—searching through global up-and-coming collections to find the names you're going to hear in a few years."
The Laney Jacket by Baldwin is extremely flattering—you'll love its perfectly nipped-in waist and beautiful wool-blend hand. When you want your classics to be alluring, this Baldwin jacket is a game changer.