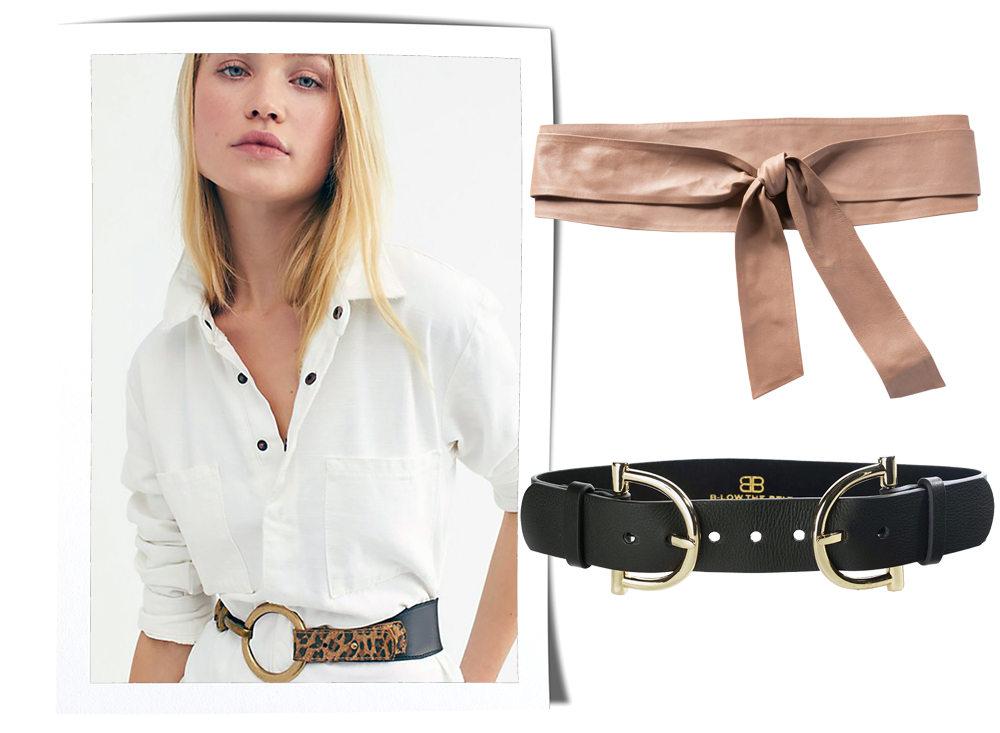 It's a cinch that a defined waist has the power to take your outfit up a notch. Big, bold, beautiful belts get all the looks.
Left:  Teegan Waist Belt, $148, Free People (Country Club Plaza) Top Right: Leather obi sash, $69, Peruvian Connection (Crestwood Shops) Bottom Right: B-low the Belt double buckle belt, $175, Clique Boutique (Prairie Village Shops)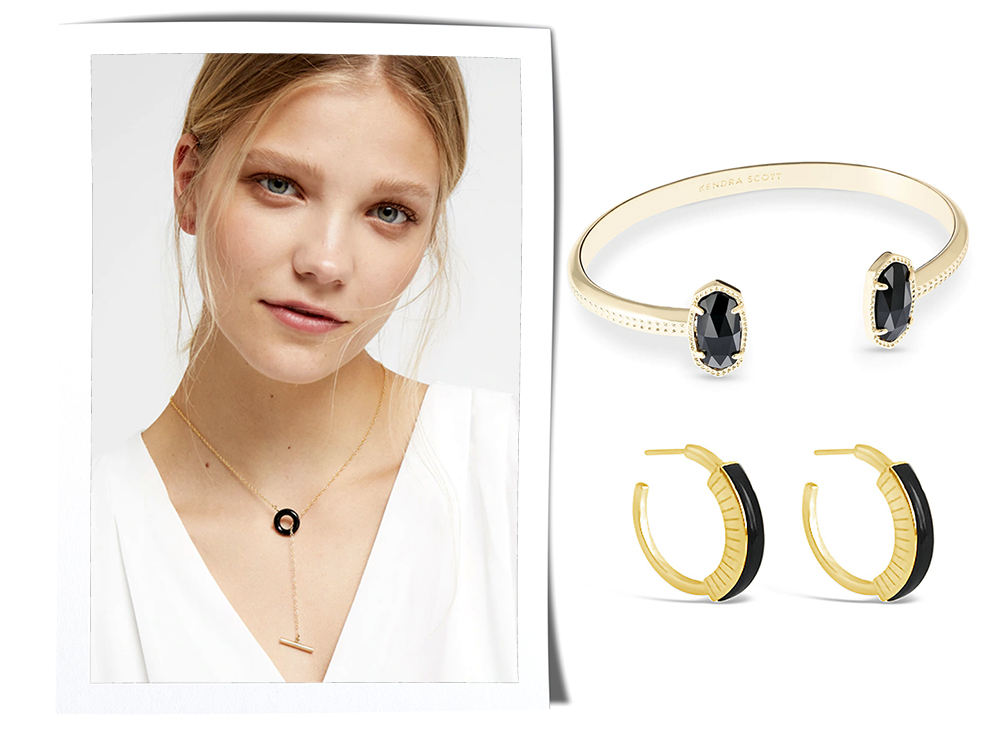 Gold looks rich. Gold accented with black looks even more rich.
Left: Soko lariat necklace, $68, EJ's Boutique (Hawthorne Plaza) Top Right: Gold-plated cuff with black opaque glass, $55, Kendra Scott (Country Club Plaza & Town Center Crossing) Bottom Right: Gold hoop earrings with onyx inset, $229, Sierra Winter Jewelry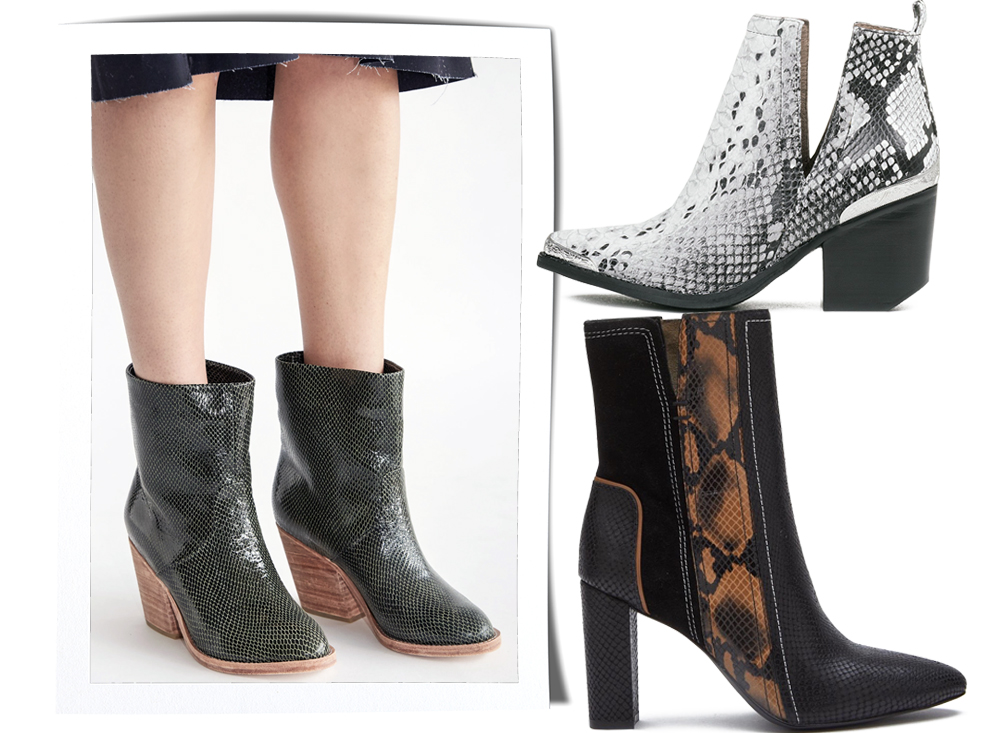 As a piece you can wear with practically everything, a pair of snakeskin boots is something every fashion lover should have in her closet this fall.
Left: A Detacher boots, $565, Finefolk (Crossroads) Top Right: Jeffrey Campbell boots, $190, Halls Kansas City (Crown Center) Bottom Right: Matisse boot, $179, 3 Blondes Boutique