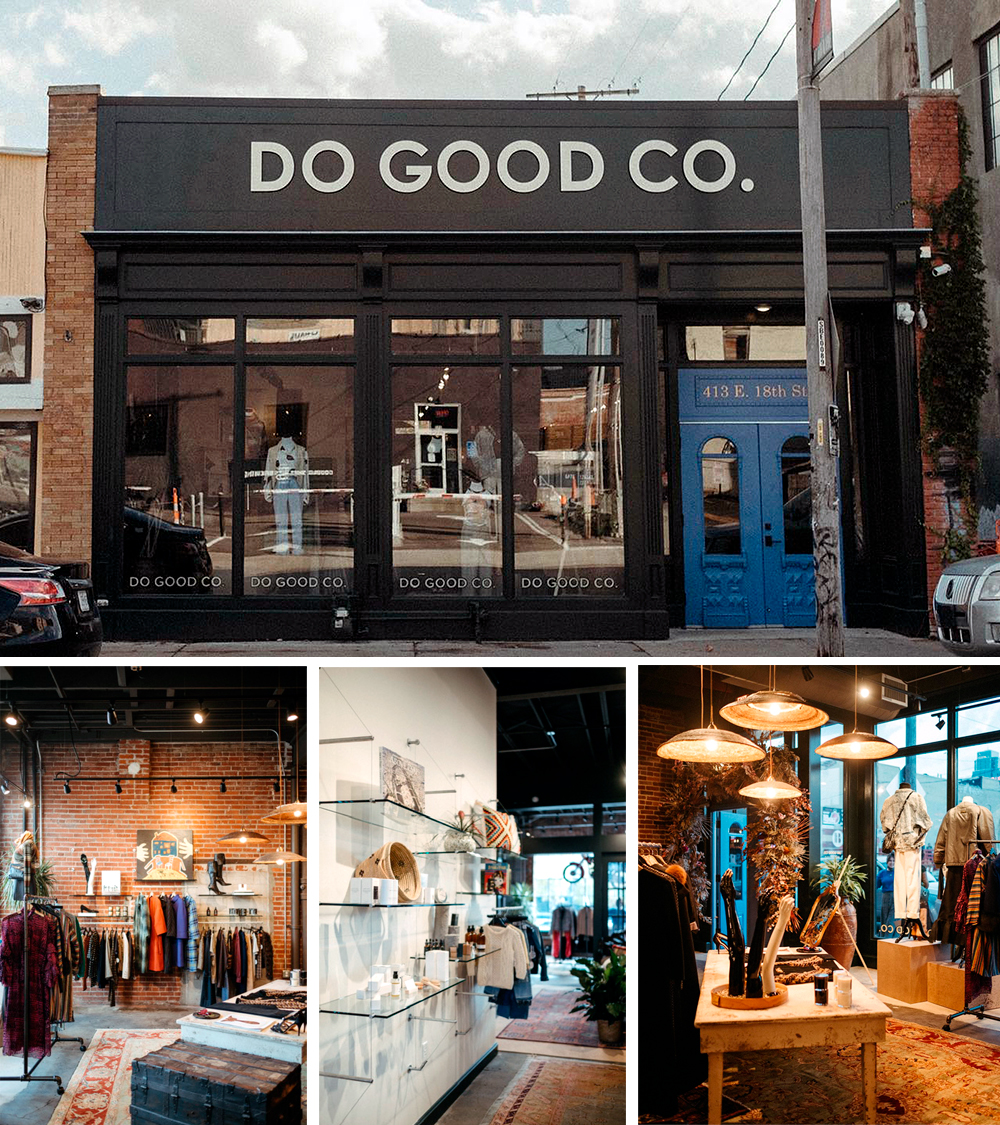 If anyone else has experienced the perfect storm of quarantine and The Home Edit on Netflix, then you probably have a couple of trash bags full of donations by now. And if you're trying to escape the monotony of yoga pants and tunics while not breaking the bank, you might be tempted to shop. Luckily, Kansas City is flush with thrift and consignment shops, some of which even simulate the new retail experience while benefiting local causes.
At first glance, Do Good Co. could be any trendy boutique. But step inside and you'll find previously owned clothing for men, women, and children—some vintage, some contemporary, and all merchandised to dazzle. Director of store operations Ashley Pinkston recently moved the shop from its first home on 39th Street to its permanent home at 413 E. 18th Street in Kansas City.
Since its inception three years ago, Do Good Co. has focused its efforts on benefiting kids and animals—a portion of the proceeds from their curated collections are donated to Wayside Waifs and Kids TLC. While they accept any donations, they focus their retail sales floor on vintage couture and designer pieces. What they can't use, they donate to other nonprofits such as the UMKC School of Law for business clothing. For children's clothing, they create special experiences like a pizza party/runway show for the young girls at Kids TLC.
Do Good Co. isn't the only place elevating the resale business. The ReSale Shop located at 6601 N. Oak Trafficway may not have as many couture items, but their army of volunteers bring years of experience as merchandisers at Halls and other high-end retail stores to the floor. The ReSale Shop benefits The Assistance League of Kansas City, which provides a variety of programs from Operation School Bell, Operation Child In Need, and Assault Survivor Kits. Stock refreshes continually, keeping with the seasons.
Story B may have closed their doors while we battle Covid-19, but this thrift store that benefits Kansas City Palliative Care has pivoted to online sales. Their eBay page is rife with designer fashions at a fraction of the cost, with all proceeds going to KC Palliative Care.
If you're cleaning out your closets or hoping to stock them, there are myriad choices for people living consciously and reducing, reusing and recycling, all while looking fresh.