Planning your weekend? Here are five happenings around town to add to your calendar.
KC Ballet Presents The Wizard of Oz Starting May 13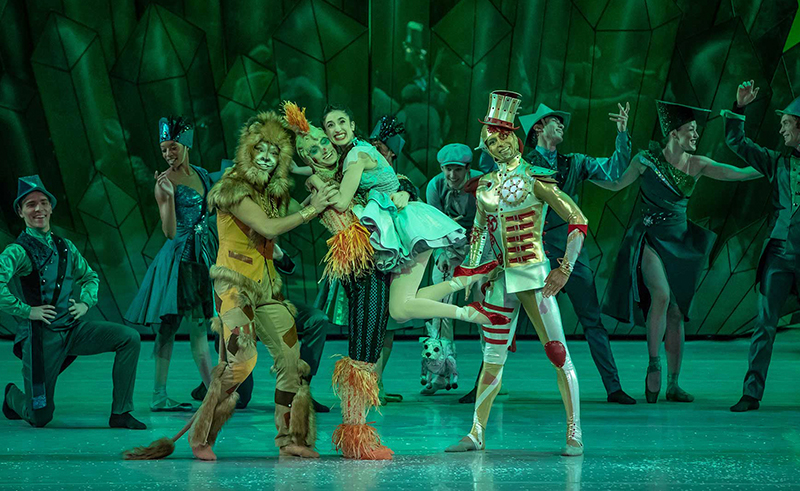 Head off the see the wizard with the Kansas City Ballet. Filled with the familiarity of the classic story, the production follows Dorothy and Toto as they're swept to Oz and join three unlikely heroes on a quest to return home. Oz comes to the KC Ballet with imaginative costumes, sets, projections, and special effects set with original music.
Rodgers & Hammerstein's Oklahoma! May 13-15
Oh, it's a beautiful morning when the national Broadway tour of Oklahoma! comes to town. The Rodgers and Hammerstein hit musical is coming to the Starlight stage reimagined for the 21st century. Without changing a word of text, this visionary production allows the classic musical to be seen in a whole new light. Plus, the show won a Tony Award for the best revival of a musical.
Hallmarket: A Hallmark Art Festival May 14
Since 2010 Hallmark has been inviting creatives to showcase and sell their creations in Crown Center Square. This year, over 100 artists are expected to participate. They will be on-site to chat about their work. In addition to wall-worthy art, the festival will also include live music, local food and drink vendors, and other fun activities.
Fur Ball 2022 May 14
You'll be transported to the "Barking" Twenties at Wayside Waif's Fur Ball. Grab your swankiest attire and accessorize with strings of pearls, fedoras, feather boas, and sparkling jewelry for an evening out that will include a silent auction, great food, and fantastic company. Plus, all proceeds from the event will support Wayside's mission serving thousands of homeless pets in Kansas City.
KC Choral Presents God Save the King May 14
Revel in the grandeur of a royal coronation with the Kansas City Chorale. At this concert with organist Elisa Bickers, experience the music once performed for the ceremonial crowning of the kings and queens of England in Westminster Abbey. You'll hear works by Handel, Purcell, Vaughan Williams, and more.