"Beautifully handsome."
If that isn't the perfect tagline for local designer Kate Crossley's new androgynous clothing line Wolf + Candor, we don't know what is. Crossley—a self-taught designer—will debut her gender-fluid apparel starting September 1st, but the collection is already gaining so much traction in the metro that we wanted to find out what the buzz was all about. For Crossley, it's all about empowerment, authenticity, and confidence.
What was the genesis behind your clothing line?
KC: "The inspiration for this line comes from the basic lack of what we have available in Kansas City when it comes to an androgynous expression of self through fashion. Quite simply, it's an evolution of my own personal style, of blending traditionally masculine and feminine lines in simple ways that please me. And hopefully others."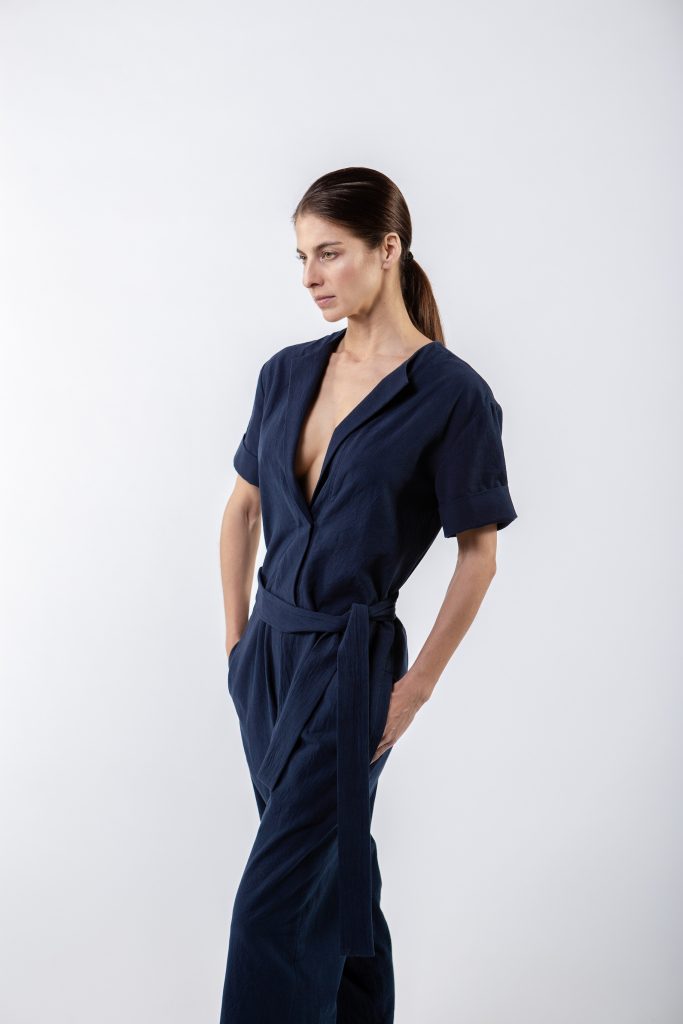 Let's talk about the buzz. What has response been thus far?
KC: "The response has been very welcoming in the KC community. I get a good amount of personal emails asking when the clothes will be available (September 1)—and a considerable amount of pre-orders. People are mostly curiosity about what new items I'm creating and where I'll be located (all online for now). I also get some 'thank you' emails from the LGBTQ community on honoring a gender-mixed line and that they look forward to what's next."

Why is a clothing line like this important nowadays?
KC: "Research shows that Gen Z especially is more open to expressing identity in ways that aren't stereotypically associated with a certain gender—and we are seeing this reflected in more androgynous fashion trends on both coasts. I love the idea—and believe it's important—of creative, gender-neutral expression of self and style. That's the inspiration that continues to drive my line."

Any fave pieces/items? Or things that are literally flying off the shelf?
KC: "My favorite piece? The dropcrotch pants! They are made out of a light cupro, you can barely feel that you're wearing pants at all! The uniqueness of the pants is always a show-stopper. You don't see this fashion much in KC so it definitely gets some attention. Pair with heels and my leather bodice for a more feminine look, or flats and a vest to make a masculine look."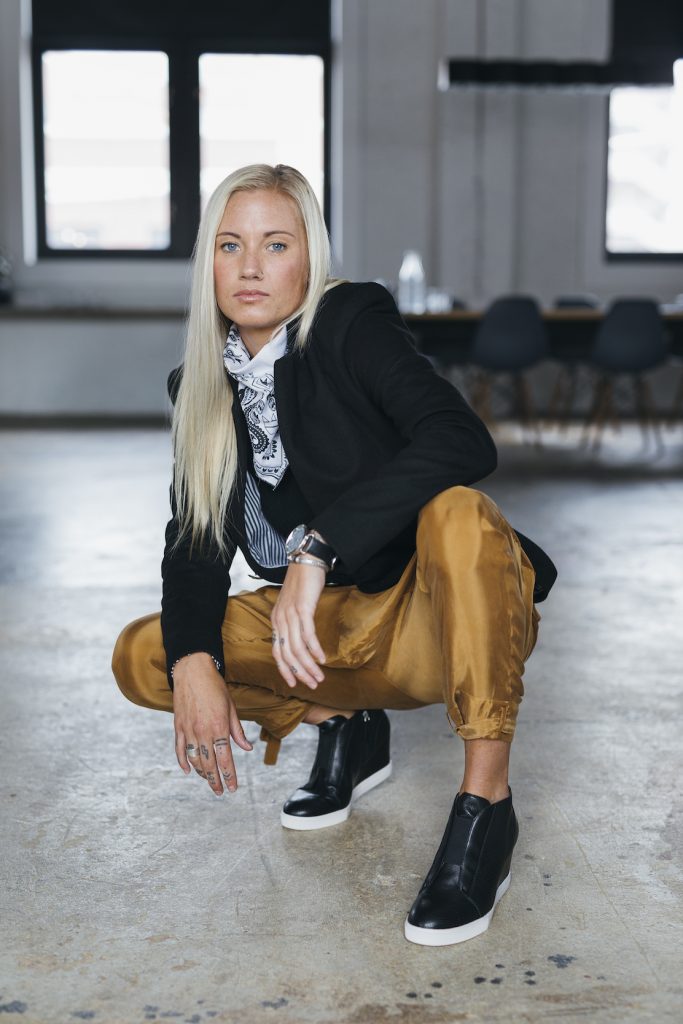 You say your line is "infused with love". Tell me more.
KC: "I'm a conscious designer—meaning I was very intentional about who I chose to work with in creating this line. That's everything from where my sustainable, high-quality fabrics are sourced to ensuring I'm working with an ethical manufacturer who treats his employees well. Being local lessens my footprint. I also dedicate a portion of my profits to the Women's Foundation, a purpose that keeps me focused on creating ways that give back.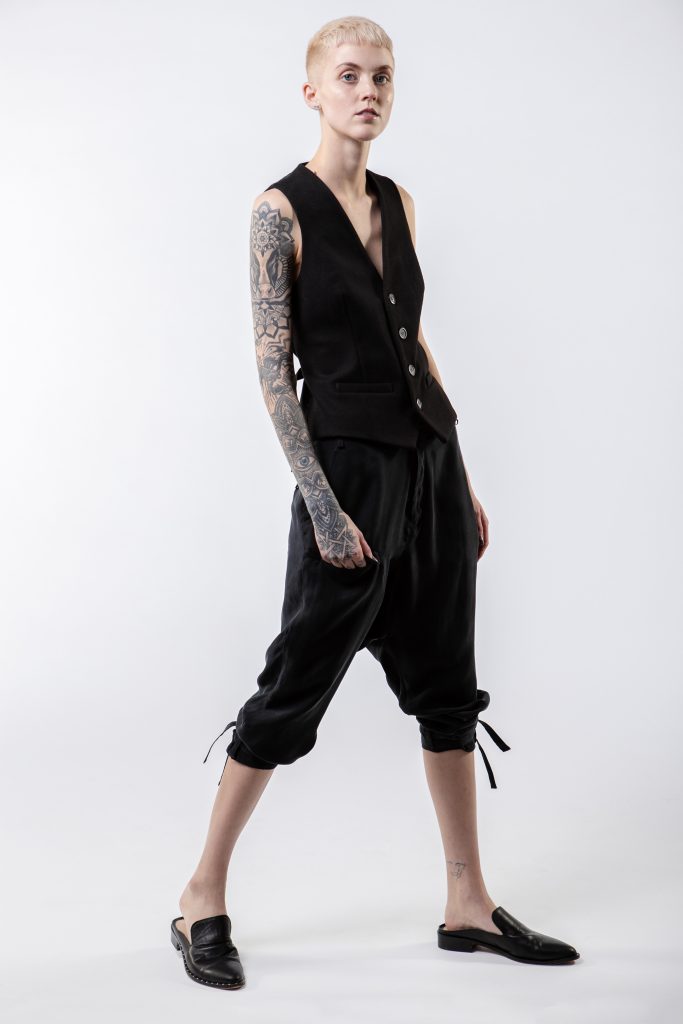 Congrats on being local. Why do you derive your inspiration?
KC: "Chanel, of course. For her day, Chanel was the first androgynous clothing designer, bending the rules of fashion to create masculine women's wear—women's suits, button ups, masculine hats."