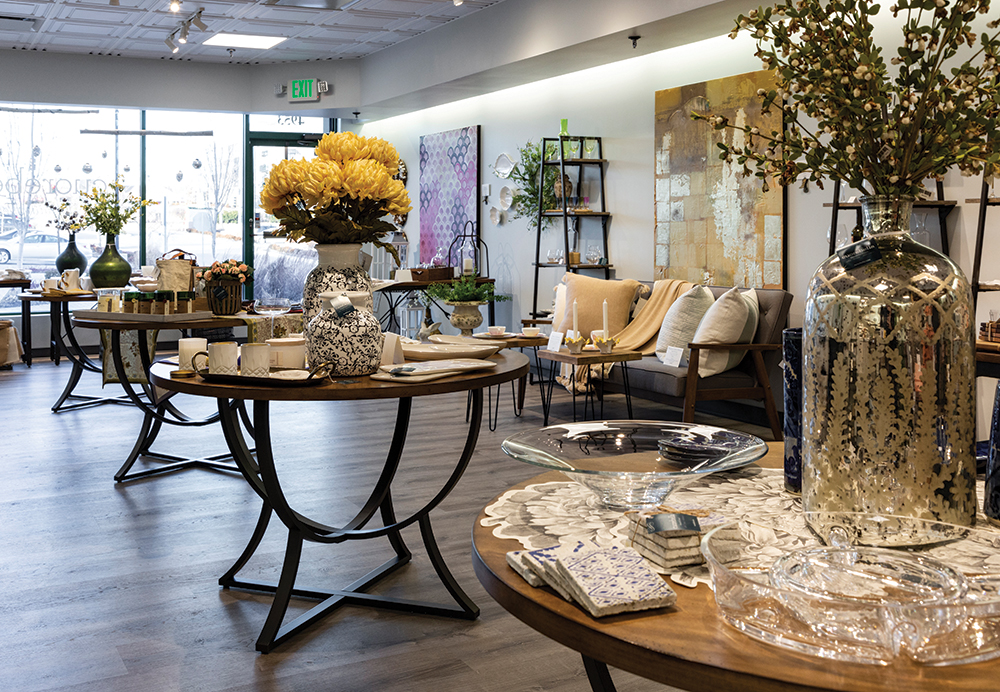 Opening Cuorebella in 2018 was the culmination of a dream for Trish Church Podlasek and Vernon Podlasek. With his background in retail and hers in graphic design, the shop plays on both their strengths. "Everything I've done in my career," says Trish, "has built into what I'm doing now."
Walk into the airy shop in Hawthorne Plaza and be inspired by its lovingly curated content. Gifts, home goods, and stationery products are all in the mix, with a separate room brimming with stationery options.
"We wanted to carry products that are unique and aren't readily available in this market," Trish says of the stationery lines. That includes Chocolate Ink, Trish's own line. "We actually started two companies at the same time," she says. Chocolate Ink includes journals, calendars, custom invitations, and monogramed envelopes, calling cards, and note cards. Combined with the other lines Cuorebella carries, there's sure to be something that spurs the imagination.
That emphasis on uniqueness extends to the home and gift lines. Several collections of luxe linens, including napkins, table runners and tea towels, are on display. "I like the elegance and the fresh quality of the patterns," Trish says. Hand-blown glassware, from wine glasses to highball glasses to vases, pitchers, and serving dishes sparkle on the shelves. A smattering of lifestyle brands of sumptuous lotions, hand washes, triple-milled soaps, candles, and more invite sampling. Cozy up to the alpaca throws and Belgian linen down-filled pillows.
Cuorebella is filled with so many enticing wares that you could browse for hours. "I'm so blessed and excited to come to work every day," Trish says with a smile.