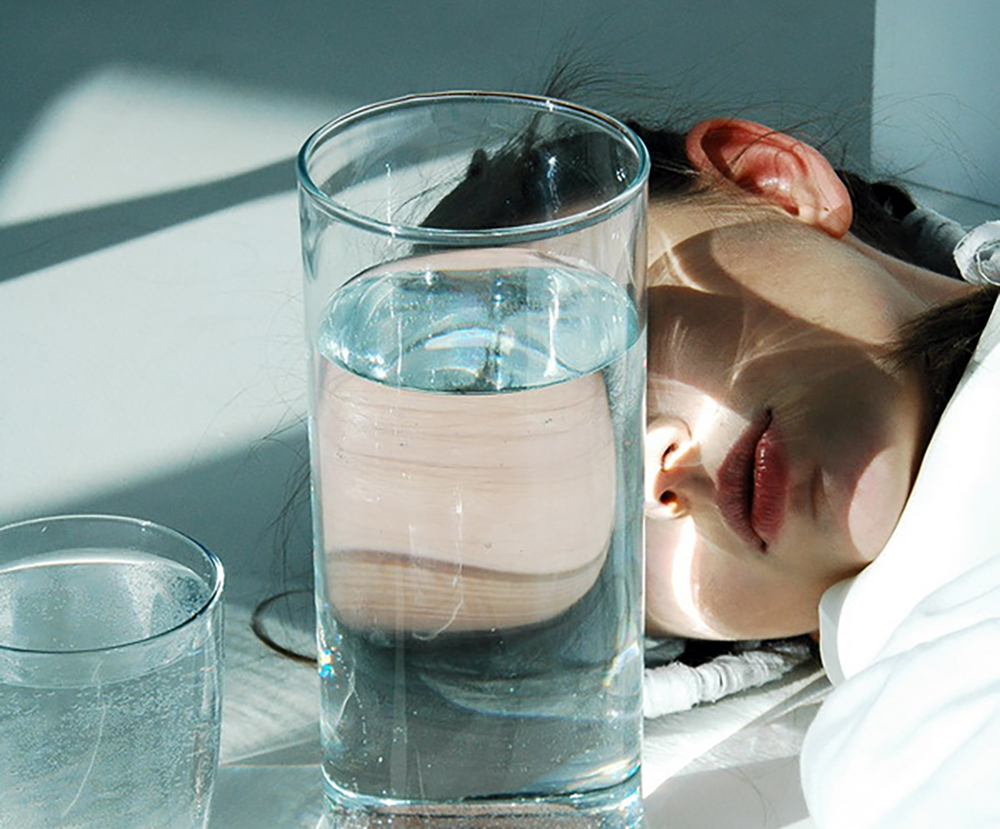 Nature's Elixir
''Drink lots of water." Those are the first words out of the mouths of nutritionists and beauty experts alike. Not only does water keep us hydrated, it boosts our brain power and immune systems, carries nutrients to our cells, flushes toxins out of our bodies, aids in weight loss, and helps us maintain a healthy complexion. While hydrating this summer, try to stay away from plastic bottled water, especially when spending hours in the hot sun. Not only can BPA chemicals leach into the water when exposed to heat, we know what plastic does to our planet. Instead, use an insulated, sustainable steel water bottle or jug and keep it filled with high pH alkaline water that has added essential minerals. You can find this at all Whole Foods at their FreshPure Waters self-serve water stations. Three choices of premium waters are on tap so you can fill your own containers and do your part to save the planet while imbibing safer purified water. According to FreshPure Waters' founders, traces of every product that has ever been produced ends up in our water supply, resulting in hundreds of thousands of potential contaminants in our water. That's a mind-blowing thought. Through a reverse osmosis purifying process, those thousands of regulated and emerging contaminants are removed, such as heavy metals, pesticides, pharmaceuticals, radiologicals, and gasoline derivatives, just to name a few. Reverse osmosis is the base of all three waters, including the high PH alkaline and deionized and the RO waters. Read more about it on freshpure.com. Also available at The Merc (Lawrence) and Terra Health & Wellness (Independence.)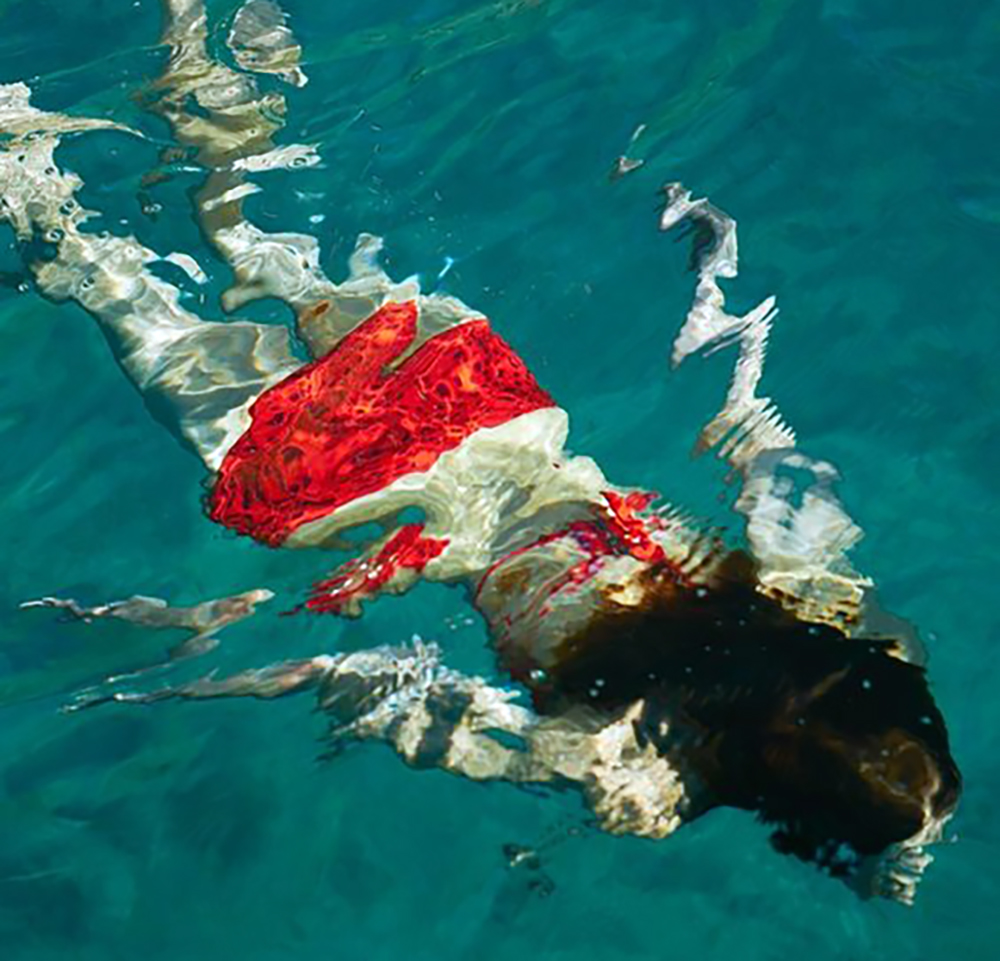 Aquatic Exercise
The most enjoyable benefit of water is undoubtedly swimming. It's an excellent workout for the whole body and cardiovascular system. It increases your heart rate without stressing your body, tones muscles, builds strength and endurance, and just an hour of swimming burns almost as many calories as running, but without the impact on your bones and joints. Swimming is also a stress reliever and is a safe activity for pregnant women and those with an injury or arthritis. And of course, a dip in the ocean's salt water is amazing for the respiratory system and very meditative.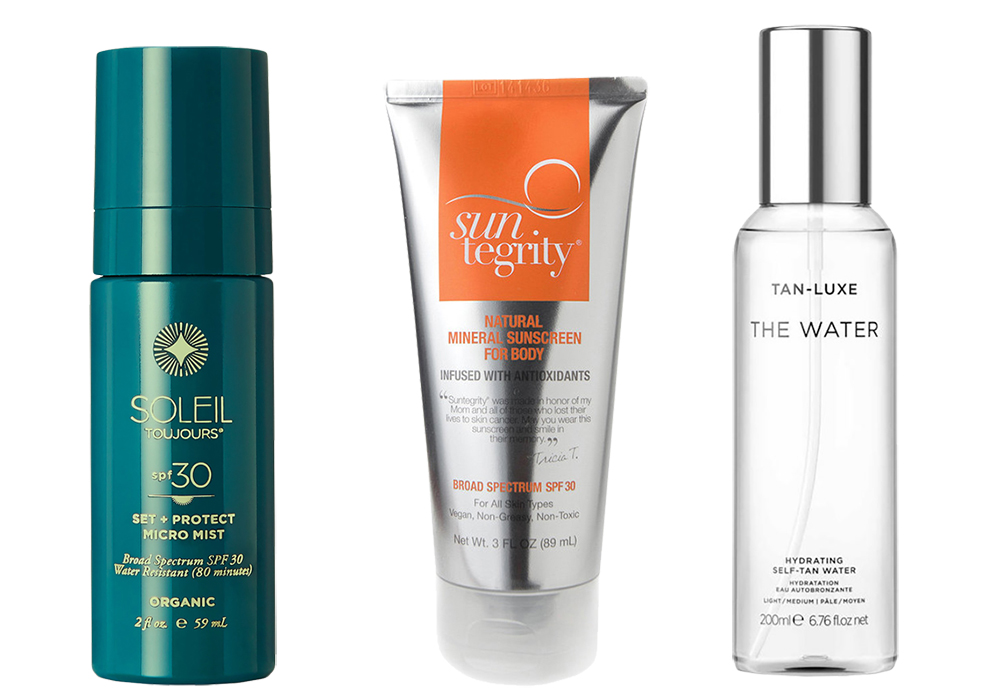 Elegant Epidermis
Most of us are not suiting up and hitting a chic Baden-Baden bathhouse, though the notion sounds very cool. We're indulging the healing waters under skin-damaging UV rays. And while it's obvious to protect your skin from those harsh rays, it's important to find clean products that will naturally nourish your skin in the process.
For a unique, organic facial sunscreen with SPF 30 that you can mist right over your makeup, Soliel Toujours Set + Protect Micro Mist is high in anti-aging antioxidants, green-tea extract, red algae, and vitamins. $36, at bluemercury.com.
For the whole body, Suntegrity Natural Mineral Body Sunscreen is a non-toxic lotion with green-tea extract, cucumber, and pomegranate-seed oils that soothe and hydrate skin. $24/$36, at Sage Center for Yoga (Crossroads) or Skin (Brookside).
Should you prefer staying out of the sun completely, yet want the color, Tan-Luxe The Water Hydrating Self-Tan Water is an all-natural, vitamin-infused streak-free tanning water that gives you that deceptive summer glow. $47, at Sephora.