French Scents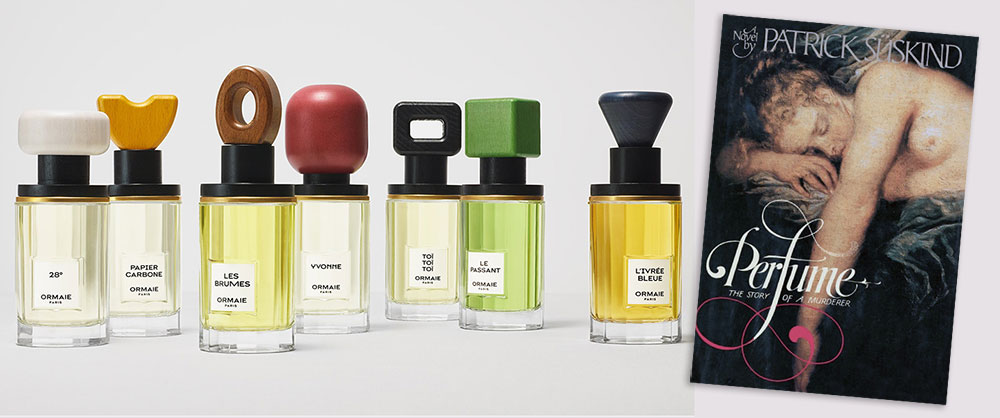 Intrigued by two stories of French perfume, I love both as innovative gift ideas. First, the story behind the newly launched, very modern fragrance line Ormaie Paris is one to fall in love with. The other, a fictional tale so descriptively written you'll be captivated in horror.
Ormaie Paris is the new fragrance "maison" created by a mother-and-son team deeply rooted in art and nature. Coming from the fashion and beauty worlds, Baptiste Bouygues and Marie-Lise Jonak joined forces to develop a line of seven all-natural, non-synthetic fragrances, each conceived with a very specific olfactory memory in mind. They are complex and richly layered scents artfully packaged in elegant bottles that pay homage to the timeless French fragrance houses, yet designed with a modern spin of sustainability and sculptural form. The bottles are crafted by an ecologically minded French glassmaker, and the seven distinctive tops are whittled from beech branches cut from renewable forests. Besides being a pleasurable splurge, I think they are the new, collectible objets d'art, scent, and desire. Quel plaisir! $270
The novel Perfume, A Story of a Murder (1985, Penguin) is a brilliant fictional read by Patrick Suskind, set in 18th-century France. It's a mesmerizing tale of Jean-Baptist Grenouille, an orphan left alone at birth in a filthy canal near the Seine. The child has no detectable scent or body odor, yet ironically is gifted with an extreme sensory perception of smell, which leads him into a life of perfume-making and murder. Perfume, $7.99
Sorry Red Rose
Because so many beauty products are derived from nature's glorious flora, it makes sense that the ultimate beauty gift would be a stunning flower arrangement. But it really is time to branch out from red roses. Design director of The Cottage Rose (Crossroads),  Ferrell Richardson, has the nuanced eye for creating exquisite arrangements with an untamed, unique touch. "I like to play with structure, color, contrast, and composition. Design elements that I learned in school help shape each bouquet, centerpiece, or installation I make," says the former architecture student-turned-florist. Richardson, who co-owns the Crossroads floral and event-design studio with her mother, Marydee, mixes textures and varieties of flowers and greens for the most exciting Valentine's Day bouquet.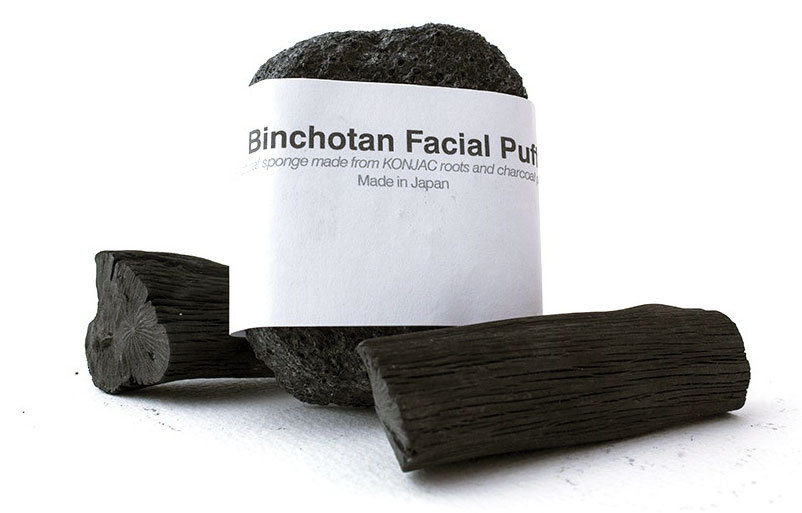 Getting To The Source
In recent years, charcoal has become a popular ingredient in cleansing beauty products, yet artisans in Japan's Kishu region have been burning oak branches for four centuries, specifically to yield Binchotan charcoal, which is renowned for its incredible purifying properties. The all-natural Morihata Binchotan facial puff is blended with vegetable fibers and ultra-fine Binchotan charcoal powder to exfoliate, cleanse, draw out impurities, and restore skin's natural pH level, leaving your face revived and refreshed. It's gentle enough for exfoliating even the most sensitive complexions. $17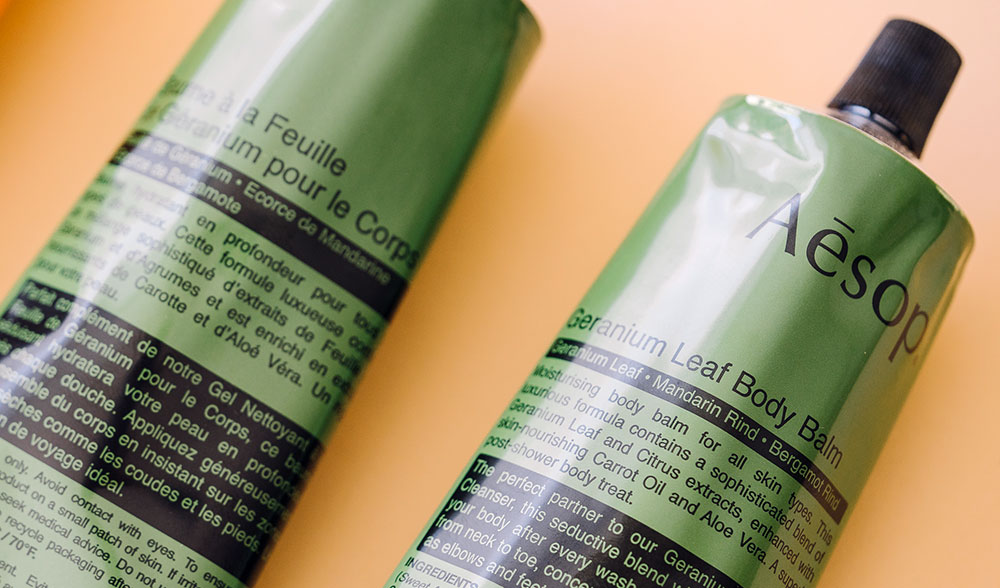 Aesop's No Fable
Early to the game in targeting environmentally and socially aware consumers, Melbourne-based Aesop built its hair and skincare brand some 30 years ago using essential oils (with very few synthetics and never colorants, mineral oils, silicones, parabens, or animal-derived ingredients). Always a fan of its packaging, sophisticated shops, and of course, its products' effectiveness, I can definitely recommend the exceptionally hydrating Aesop Geranium Leaf Body Balm to counteract skin's dehydration and dryness from chilly temps, as well as constant air travel and skin sensitivities. Fragrant and non-greasy, this heavenly balm is infused with nourishing geranium leaf, bergamot, carrot, macadamia, and sweet almond oils, plus aloe vera and mandarin rind. $35, available at Standard Style.