Did you know in the US, "there's a diagnosis of skin cancer about every eight seconds," says Dermatologist Brian Matthys of Sunflower Dermatology and Day Spa. "And nearly 90% of all skin cancers are due to overexposure of the sun's rays."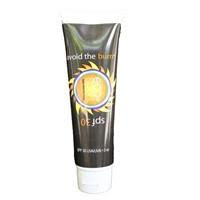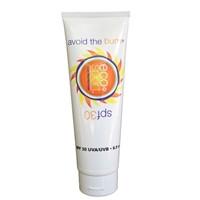 To combat those numbers, Matthys and his wife Dr. Molly Menser created their own local brand of scientifically-formulated sunscreen a few years ago, EcoSport Sun Protection. Response has been phenomenal. "I tell people that every day that ends in Y is a day to wear sunscreen," says Matthys.
The product went through several evolutions before it met with patients' (and the docs') expectations. "People liked how it felt on their skin. It didn't irritate their skin or feel greasy or heavy," says Matthys. Oh, and did we mention no oily residue and no streaking? Bonus! With a light citrus fragrance and SPF 30 (UVA & UVB), you're good to go when you're out picking pumpkins or enjoying apple cider on a sunny fall day at the farm. Just remember to be generous with your sunscreen and reapply often.
Prices range from $15-$33. (There's even a higher-end version, Titanium EcoSport ($65) that features a different composition which includes anti-oxidants. "It's delicious," says Matthys.)