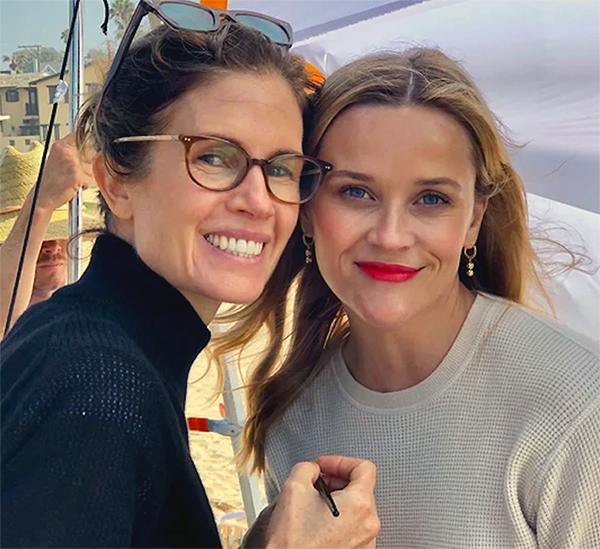 Gucci Westman, the founder of Westman Atelier, creates an amazing clean-makeup line that literally glows upon application. She's a renowned editorial makeup artist with devoted clients, such as Reese Witherspoon, Julianne Moore, and Gwyneth Paltrow, among many other strong women in the limelight, and for good reason—she's an expert on maintaining luminous, healthy skin and is an avid hands-on researcher in the development of her beauty line. Westman Atelier has just launched Vital Skincare Complexion Drops, its first liquid foundation that gives breathable coverage and radiance while improving the quality of bare skin. It is loaded with skincare actives at efficacy levels and a nourishing formula that instantly hydrates, evens tone, and soothes the skin, using tsubaki oil, ginseng extract, and pomegranate extract.
Gucci also has a considered pre-makeup regime, and here are some of her favorite products that aid in prepping the face for clear and healthy skin. She encourages taking time to layer products, always applying with upward strokes, and she espouses nourishing ingredients that aid in calming rosacea and favors CBD moisturizers for a relaxed effect.
The order of Gucci's routine:

1. Eminence Strawberry Rhubarb Dermafoliant, $48, from Bijin Salon & Spa  in the Shops at Prairie Village.

2. Repéchage Red Out Cleanser, $48, from MassageLuxe Spa in Park Place.

3. Kat Burki Rose Hip Serum, $165, available at Dillards.

4. Lord Jones CBD Acid Mantle Repair Moisturizer, $75, from Sephora.
---
ILLUMINATING FACIALS
Elevate Esthetics Parlor (3619 Broadway Boulevard) offers the "Infusion Glow" Rezenerate Nano Micro Channeling treatment that uses nanotechnology to create temporary micro-channels on the surface, which allows ingredients and nutrients to go much deeper into your skin—up to 40 percent more than normal. Infusion Glow Facial, $75 promo through October 10, and $97 thereafter.
Bloom Aesthetics Spa uses one of Gucci's favorite products, Skinceuticals Hydrating Mask, in its Hydrating Facial, $115 for a 90-minute treatment. Inside ArchiTexture Salon (633 East 63rd Street).
Hollyday Med Spa (1 East Gregory Boulevard) offers the "Oxyglow Facial" with the infusion of nutrient-rich skincare formulas for uniform exfoliation of the outer layer of the skin, which achieves natural skin oxygenation from within. Oxyglow Facial, $150 for 60 minutes. 
Opening this month is the Hollyday PV Injection Studio in The Shops at Prairie Village. Their injectable services will give a more refreshed, rejuvenated appearance and boost confidence, which in turn leads to glowing skin.