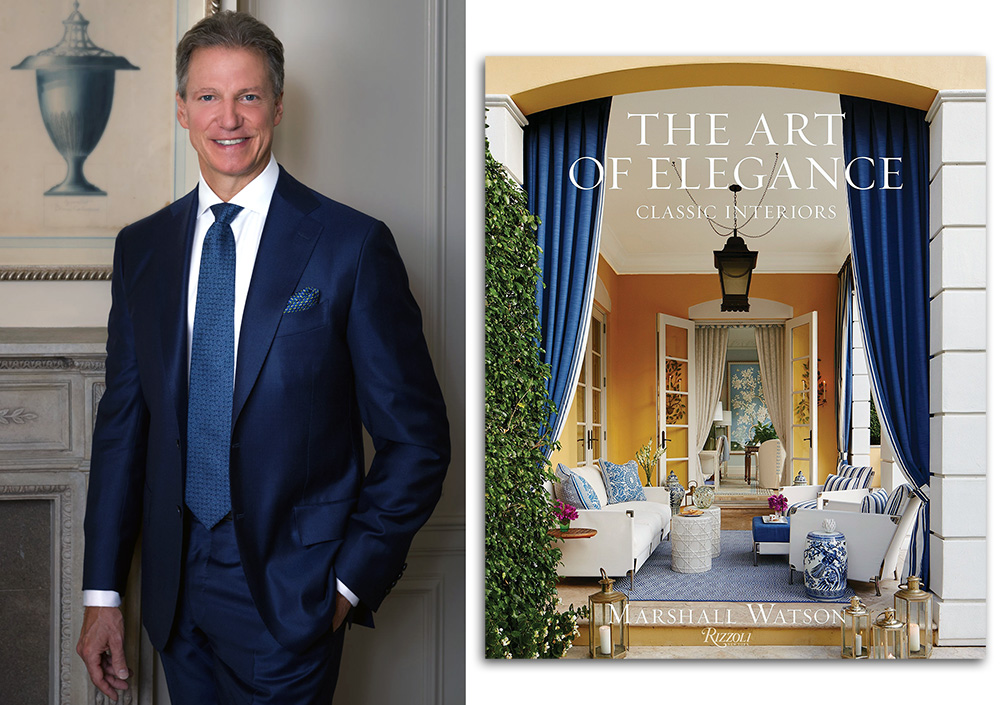 Kansas City native and nationally recognized designer Marshall Watson was recently in town to speak at the Nelson-Atkins Museum of Art. Each year the museum's Committee of 100 hosts a luncheon, which features a design luminary.
Watson (yes, he is professional golfer Tom Watson's brother) studied design and engineering at Stanford, though he took a detour into acting after graduation.
"There was a recession," he said. "No one was building or decorating."
He worked on the daytime drama As the World Turns, which was filmed in New York City. A quick stint at the Fashion Institute of Technology led him back to his roots, and his design career began in earnest.
Watson took a conscious—though not common—approach, to his craft.
"I did not want to define my look," he said. "I wanted each project to be distinctly the clients'."
This philosophy, which is evident in his new book, The Art of Elegance; Classic Interiors, reflects a dedication to the guiding principles of designers such as Billy Baldwin and Mark Hampton.
"Their sense of proportion was so exacting. So right."
In order to further this dedication to the tenets of classic design—whether the home is traditional or modern—Watson takes his staff on tours of historic homes so they can study proportion.
It was particularly poignant for Watson to be invited to take the stage on his home turf.
"I've been lucky enough to have been working on an iconic Kansas City apartment. It's significant to be asked to come speak at the Nelson. It's significant to be home."
Watson's book, The Art of Elegance: Classic Interiors is in bookstores now.