Chef Celina Tio's accolades have accolades—including winning the prestigious James Beard Foundation's Best Chef: Midwest award. (Think of it as the Academy Award for culinary pros.) When Tio isn't involved in countless philanthropic endeavors, she's busy whipping up memorable dishes at her downtown restaurant The Belfry. (Mega dope 'Cho's, anyone?)
Tio is also a darling of TV cooking shows, including Bravo TV's Top Chef Masters, Food Network's Iron Chef America and Travel Channel's Bizarre Foods. Given that she's been on television so much, we wanted to know what shows are on her must-see list when she's glued to the boob tube.

"Considering where we live, one of the shows I had no choice but to watch was Ozark. Marty's character is always a little scatterbrained. He always seems to be one step behind—trying to catch up with his situation. Arguably, I would be too under those circumstances. But hands-down the most compelling character of the show is Ruth. She discovers her strengths and uses them with great effect, even when most of her family tries to bring her down. She does some terrible stuff, but you still somehow see her as trying to do the right thing.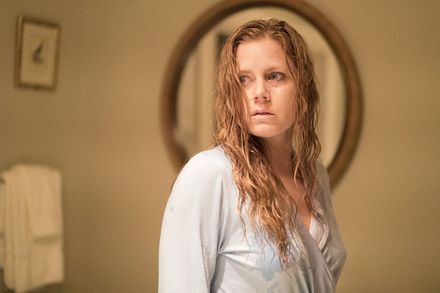 Another show I had to watch was Sharp Objects. One reason was—again—because it's set in Missouri. I'm from the east coast originally but have been in Kansas City for 17 years so I like to see how people portray the Midwest. I had also heard it advertised on a podcast I listen to—My Favorite Murder. I was curious to see Amy Adams in that role.
I only started watching Game of Thrones two years ago. My brother wouldn't let up so I finally broke down and did it. It was great and I cruised through it pretty quickly. With the final season still a year away, I need to go back and re-watch it again, making sure I end up at the next season with no down time in between.
As you can see, I watch a lot of dark stuff. So, to break it up every now and then, I watch the news (still dark, I know). I breezed through Red Oaks—being in the service industry and of the era of Caddyshack, you can see the appeal. And I really enjoyed The Marvelous Mrs. Maisel—which just cleaned up the Emmys. The whole cast of Maisel is great, but I particularly love Tony Shalhoub's character. Rachel Brosnahan also did an amazing job in her role.
What's a common theme with a majority of these shows? Strong female characters. Coincidence? Probably not. Also, these shows don't follow a standard format. I love that in a show. You think you're watching the main character? Nope. They're dead. Thus, you can pretty much assume I'm always watching a dark, serial killer, psychological thriller show or movie. Silence of the Lambs is still an all-time favorite."