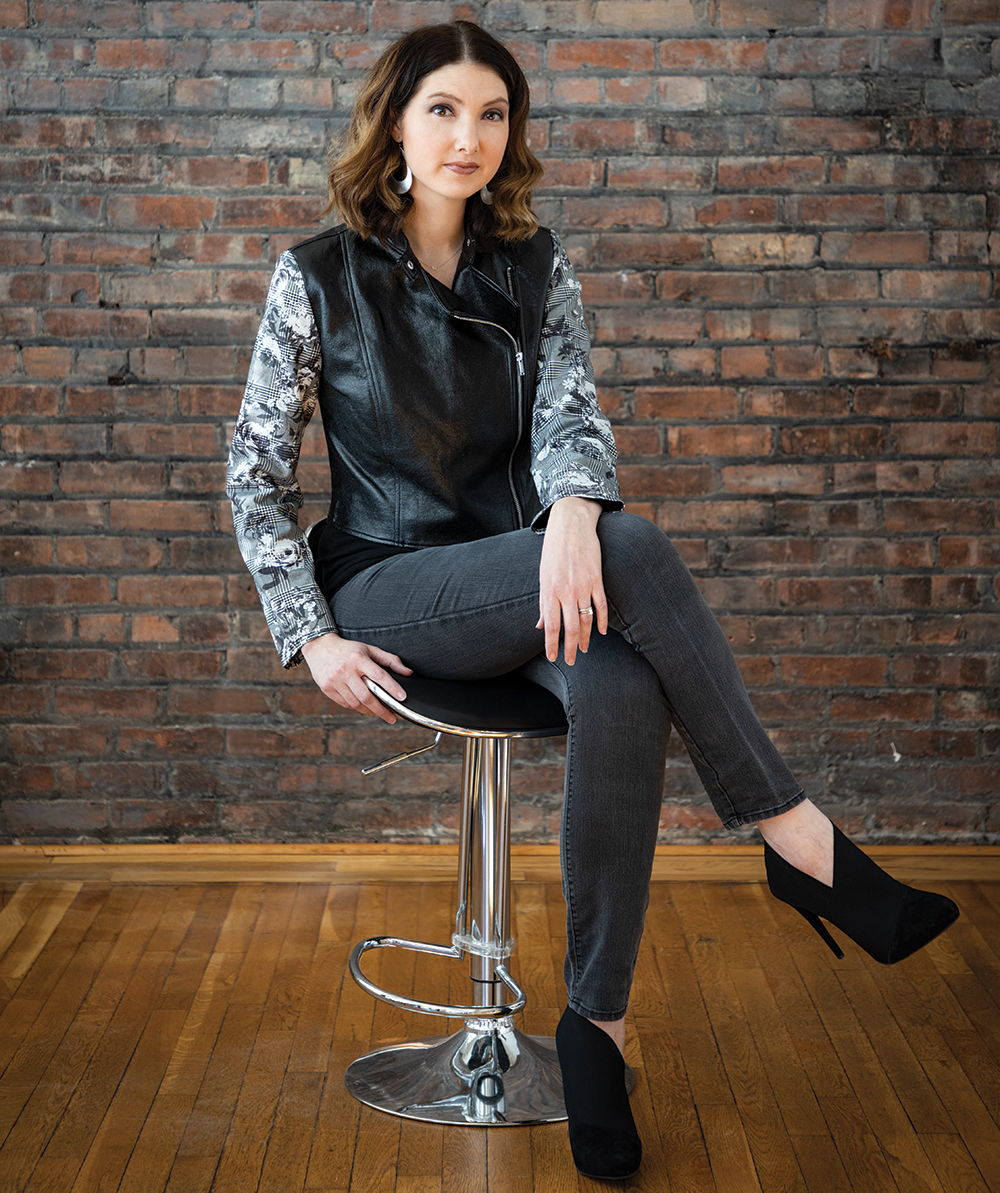 In June 2011, Barber envisioned a fashion show to raise funds for the victims of the tornado that devastated Joplin, Missouri. The success of that event led her and her planning team to realize that there was a void in Kansas City's fashion scene for something of that magnitude on a seasonal basis, similar to New York Fashion Week. As the inaugural director of the event, Barber used her background in architecture and interior design, paired with her experience in the fashion industry, to make Kansas City Fashion Week a reality. Launching KCFW as its executive director, and stepping into the role of president in 2014, she oversees and orchestrates all production and design of the KCFW shows and events. A little-known fact is that all the KCFW team have full-time careers on top of running KC's largest fashion runway event. Barber herself is also a designer at Jackson|Main Architecture.
Teisha's essentials…
Fashion Icon: I grew up loving everything about the late Kate Spade and her brand and quickly started my own collection of handbags, jewelry, and home accessories all by the Kate Spade New York brand. Her style was sophisticated, but also very fun. I loved her drive and that she saw a lack of stylish and sensible handbags in the market, so she went for it and created her own brand. 
Day Trip: We love to go to Powell Gardens Botanical Gardens. They have many exhibits and festivals throughout the year for the entire family to enjoy. We like taking our boys to the Festival of Lights in the winter. They enjoy walking the trails with all the Christmas light installations while drinking hot cocoa.
Dinner Out: When we're looking for a special night out we typically choose Le Fou Frog. We love the atmosphere and the food is amazing. I usually order the Queue De Hommard Sauce Vanille et Champagne— twin Maine lobster tails in a butter sauce of Champagne and vanilla served with creamy risotto—unless they have something on special that night that sounds as equally amazing (which they usually do!)
Preferred Cocktail: I typically love a glass of nice Champagne, but I am partial to the Rockafella Spritz, the Dreams of Iliad, or just a classic glass of Louis de Grenelle, 'Samur Corail' sparkling rosé from The Monarch Bar.
Scent for Home: 5B & Co. is my favorite candle brand and it's located right in Brookside. I love them because they have more than 170 different scents from which to choose. I have two favorite scents, Lavender Sage for spring/summer and Fraser Fir for the winter.
Beauty Product: I absolutely adore the entire line of SKiN products. (Made in KC!) Their products are made with all organic ingredients and oils and are safe for you and for the environment.
Spa Treatment: I love the De-Stress and Detox package at Sunlight Day Spa. You start with a 60-minute total-body wrap with a detox scrub, move to a 60-minute relaxation massage, are given a light snack plate, and then end with their Sunlighten Purifying Treatment.