Like many of you, my life has been turned upside down in the last six months; my livelihood put on hold. As a singer who cannot currently tour, I still believe deeply in the power of every person using their one and only voice. As a community chorus leader who cannot currently convene the chorus, I continue to trust in the undeniable strength of joining our voices together. As it turns out, my entire life is just a metaphor for voting. So what does this queer folk musician do in the middle of a global pandemic leading up to one of the most critical elections of her lifetime? She dives headfirst into mobilizing LGBTQ+ voters across Kansas.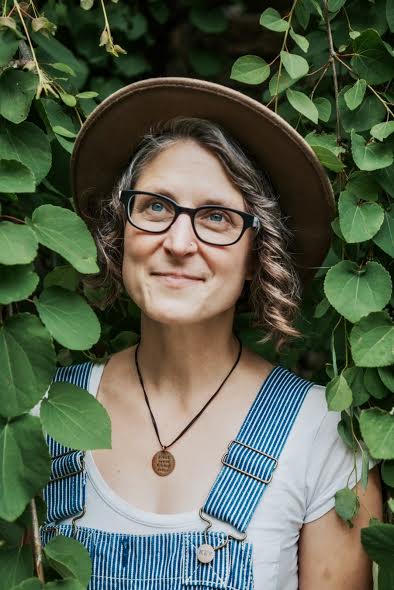 As a queer woman, voting is deeply personal. My everyday life is legislated and affected by policy making. Do I have access to affordable and inclusive health care? Am I protected from discrimination in housing and on the job? Will I have legal rights as a parent and a spouse? Can my trans friends safely use a public bathroom? The LGBTQ+ community's basic human rights are defended or denied by policies at the local, state, and federal level. My ability to live, work, love, and learn are being debated and determined by our elected officials.

The impact of voting, however, goes far beyond the simple act of choosing who is elected to represent me. The voting habits of a particular community, taken as a whole, affect whether or not that group is considered in campaign platforms and policy making. The portions of the population that consistently turn out to vote hold greater political sway because they have the ability to "hire" or "fire" public servants. In this vicious cycle, those who are underrepresented and disenfranchised in voting continue to be ignored throughout the governing process by those who are supposed to represent them. The more we vote, the more power we hold as a community. Whether you are LGBTQ+ or an ally, your voice amplifies mine and my voice raises yours. I will resist the urge to break into a big song and dance number.

Though I know how hard it is not to feel powerless and hopeless these days, I do believe that the queer community and our allies are a beautiful and powerful force to be reckoned with when we join together. And so this folk-musician-turned-community-organizer is coordinating a new initiative called =Vote that is very specifically building the power in the LGBTQ+ community to increase civic engagement and voter turnout across Kansas. =Vote is a project of The Voter Network, a nonpartisan nonprofit organization that works to educate and mobilize voters who have been routinely undermined in the political process. We accomplish this with innovative online tools that make peer-to-peer organizing easy and accessible.
The most important part of the effort is the connection that each of you can make with the infrequent voters in your life, and we have the resources to help you identify and support them. People vote when they are directly contacted by someone they know and trust, someone within their own community. Whether it is with the support of The Voter Network or on your own, you hold the power to turn your friends into a movement.
If campaigns cater to those who are already voting and policy makers primarily consider that same population, who is listening to the underrepresented? Who is supporting the infrequent voters and amplifying their voices? It's all of us. We are listening—and we are ready to do the work. And now we break into song! If you want to find out more about =Vote, come to our virtual kickoff event on September 15th. E-mail ellie@thevoternetwork.org to register or learn more at The Voter Network website.