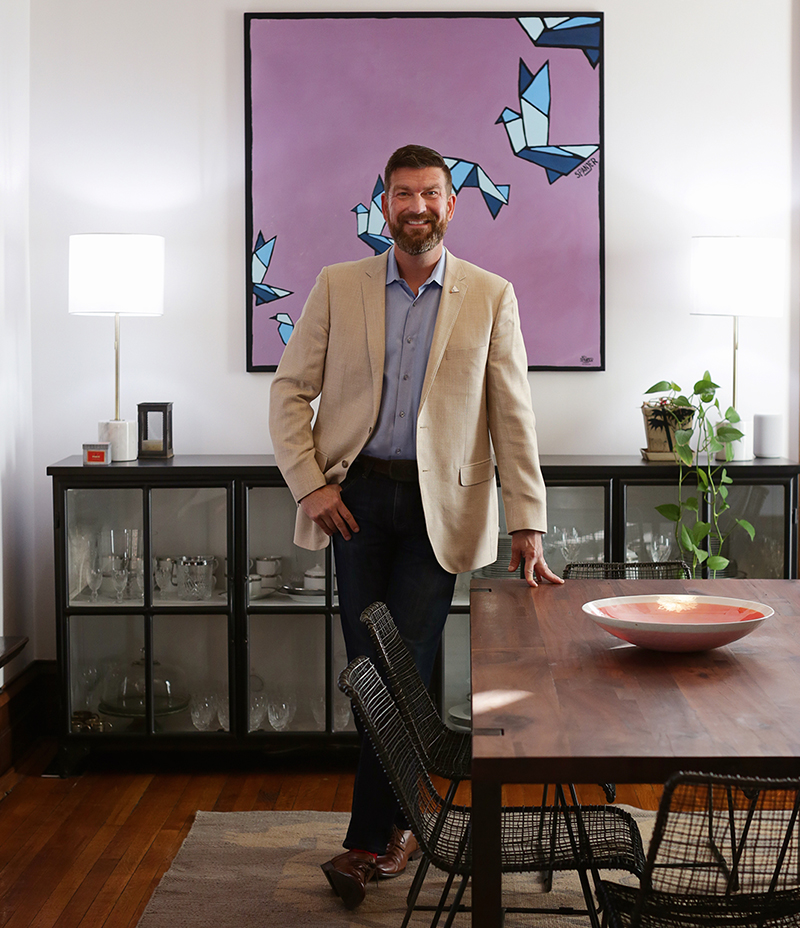 The Kansas City native describes himself as a Ted Lasso-esque optimist when it comes to our city. Stephens has held many roles that have allowed him to contribute to making Kansas City a vibrant, creative, and growing global city. At Port KC, he's the president and CEO, and in his spare time, Stephens volunteers in various roles, including the chairperson of ArtsKC, and he serves on the Streetcar, KCPBS, and Downtown Council boards. He and his wife, Megan, and their two sons recently moved to the Westside. When asked what he loves most about his new neighborhood he says, "Literally everything! The views, the restaurants, the uniqueness of the homes. But if I had to pick just one thing, it would be the people. It is such a diverse neighborhood where everyone is welcoming and celebrates creativity and free expression."
---
Jon's essentials…
Guilty Pleasure: Hana's Donuts in KCK. Each of the countless flavors are made with local ingredients and artisanal care. And like KCK as a whole, Hana's is friendly and completely devoid of pretension. It's a hidden gem.
Saturday-Day-Out: Saturdays are usually reserved for being outside. A walk to Mildred's for coffee, a riverfront run at Berkley Park with the dogs, biking through midtown to the Nelson-Atkins, and then on to Stockyards Brewing in the West Bottoms.
Must Shop: Stuff in Brookside. Sloane and Casey curate an ever-evolving mecca of jewelry, home items, and art featuring local and visiting artists.
Fave Cocktail: There are so many great cocktail bars, but I have to go with The Horsefeather at J. Rieger. The whiskey is locally made, the flavors are perfect, and it fits every season.
DATE NIGHT: Variety is the spice of life, but live music, great food and the arts are always central to any date night. Dinner at Corvino and a show at the Kauffman Center one night is perfectly matched with a show at Knuckleheads followed by a late-night stop at Town Topic the next.    
Made In KC: Kansas City has reclaimed its rightful place as a city of makers. My ever-expanding closet full of "KC" branded clothing can attest. But for me, my favorite is buying and supporting local artists. My most recent purchase is a Wilco print from artist and illustrator A. Micah Smith.