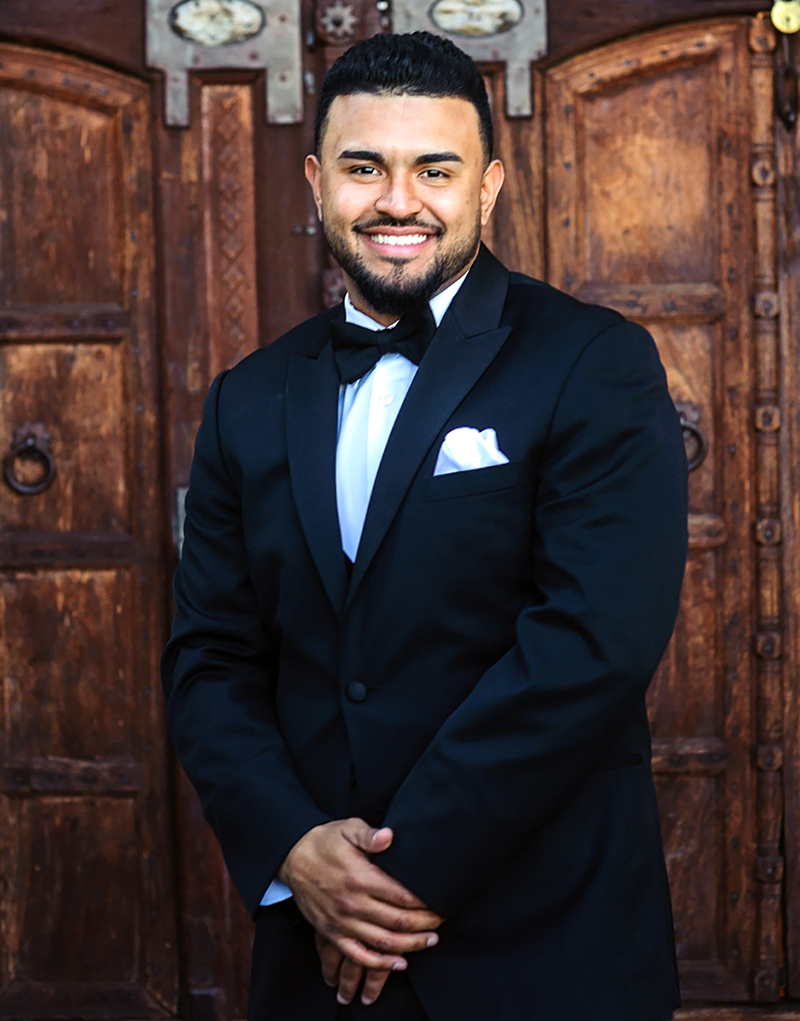 July 1st marks seven years since Christian Colón made his MLB debut playing for the Kansas City Royals. Baseball fans will recall that in 2015, Colón drove in the winning run in the 12th inning of Game 5, which gave the Royals their second World Championship. Since then, the versatile infielder—known for toggling between shortstop and second baseman—has had stints playing for the Miami Marlins and Cincinnati Reds.
Now the Puerto Rican pro baller is back in the metro and recently signed to the newly revamped Kansas City Monarchs. It's a definite homecoming for the athlete who says he's a fan of, well, all the baseball fans here. "KC feels like a small town but still has everything you need," he says. "The fans are amazing and I honestly love having all four seasons. You can't beat fall or spring here."
---
Christian's essentials…
Raise a Glass: I keep it simple. I just do whiskey on the rocks. But I do enjoy the Effen Mule from one of my favorite spots, Coco Bolos.
Scent-ational: Paco Rabanne's 1 Million Cologne is my favorite. The bottle looks like a brick of gold. Pretty cool. I also like Gucci. You can find them both at Nordstrom.
Jolt of Java: Grande Nitro Cold Brew with sweet cream at Starbucks is my go-to.
Work It: Outside of Kauffman Stadium, my favorite place to work out is Bar-None Training by Wilson Thomas.
Personal Motto: I believe in this 100 percent: "Tables always turn." Good or bad, things always change.
Ice Cream, You Scream!: There's a place in Overland Park not a lot of people know about called Sweet Caroline's.
Accessorized: Watches and sneakers. I love having some swag with both!
Take All My Money: I love sports and baseball equipment—so I can do some damage at Scheels. Ha!
The Downlow Low-Down: The best local hidden gem in the metro? Jalapeños in Overland Park!
Starstruck: I laugh a lot with Paul Rudd and Rob Riggle! I mean they represent Kansas City really well on the big screen!