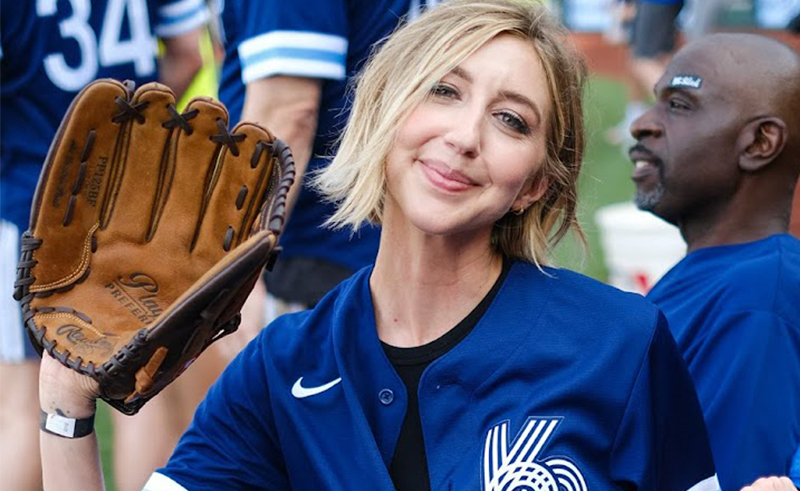 When Eric Stonestreet, Rob Riggle, Paul Rudd, Jason Sudeikis, and David Koechner take the stage in Kansas City from June 2-3 for Big Slick, they'll be joined by a new co-host.
SNL star Heidi Gardner will join as a Big Slick host for the first time. She grew up in Kansas City and graduated from Notre Dame de Sion, where she actually won the class title of "Most likely to be a cast member of Saturday Night Live."
While this isn't the first time Gardner has attended Big Slick—she's been a celebrity guest several times—this is the first time she'll be a host. The celebrity-hosted event began in 2010 when Riggle reached out to Rudd and Sudeikis with the idea of hosting a poker tournament to benefit Children's Mercy.
Since then, the poker tournament has grown into a two-night event hosted by celebrities native to Kansas City, with plenty of other celebrity guests—in past years, guests have included Will Ferrell, Adam McKay, Selena Gomez, and many more.
On July 2, we'll be treated to a softball game at Kauffman Stadium between the celebrities, followed by a Royals game against Oakland Athletics.
Then on July 3, the T-Mobile Center will be the site for a night of comedy and musical performances—plus an auction with items dreamt up by the celebrity hosts.
Tickets go on sale this spring, and proceeds will benefit Children's Mercy. Since 2010, Big Slick has raised over $16 million for Children's Mercy.