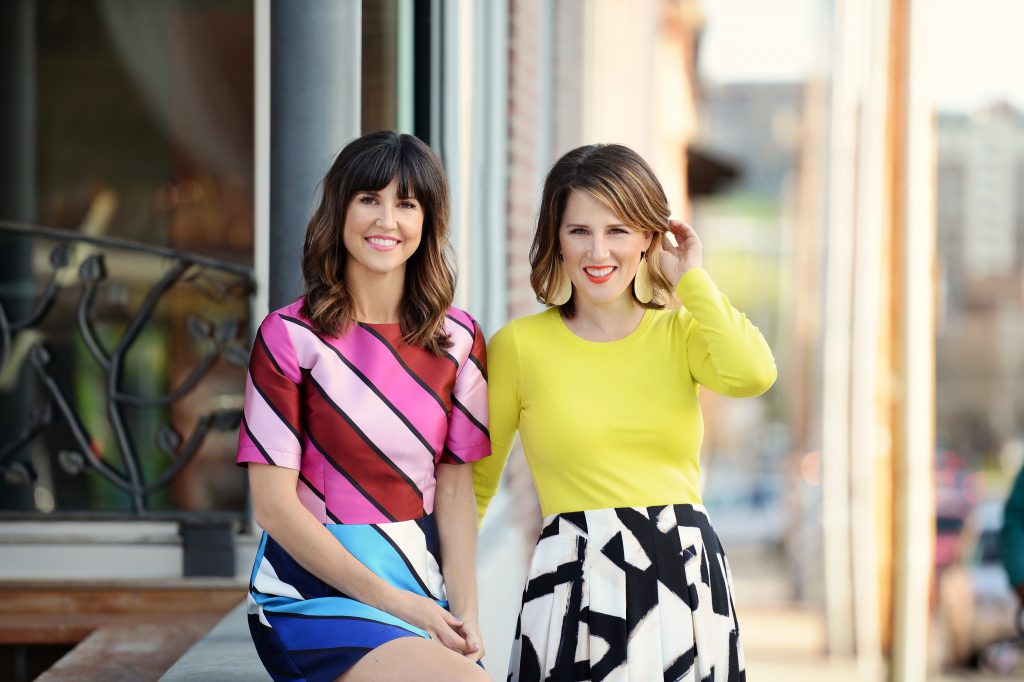 When Morgan Georgie and Carrie Kiefer met back in art school, little did they know they would grow up to run Ampersand Design Studio, their own "wildly fun art and design studio based in right here in Kansas City." The creative twosome's whimsical patterns and designs have appeared on everything from stationery to home décor to fashion and textiles. From humble beginnings, big clients like Target, West Elm, and Papyrus are taking notice of their bold, unexpected surface designs.

With so much creativity under their belts, we asked the designing duo to come up with five things we didn't know about them. Turns out, they were rife with randomness.

5. "We have a long history of loving color. Carrie has a 'condition' called synesthesia where her brain associates all letters and numbers with colors. It wasn't until her twenties that she discovered this isn't something everyone does. And as a child, Morgan could put her crayons in rainbow order before she could count to three. She's been told by her parents that it became an obsession to put anything and everything in rainbow order every chance she got. So, it's really no wonder that we click with each other and have made color such a big part of our business."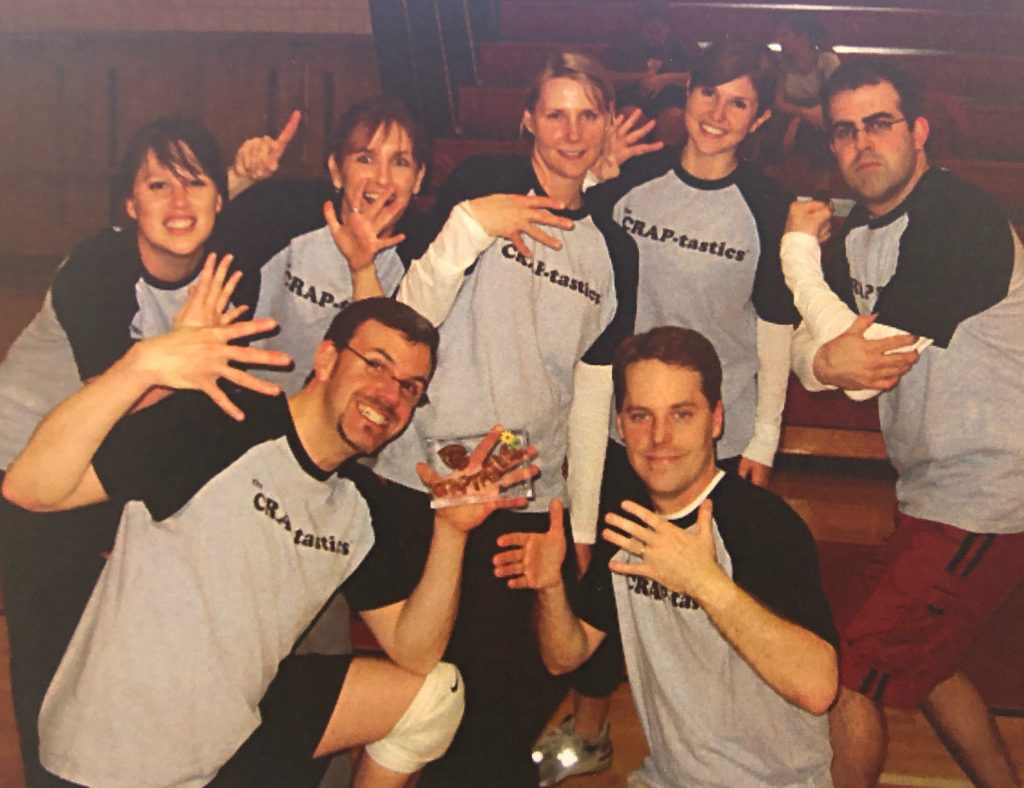 4. "During our years working at Hallmark, we played on a volleyball team with our friends called The Craptastics. We even had a weekly newspaper. We were by far the worst team in the league. In fact, the other teams probably hated playing against us. We had the most fun though and were unphased by our possibly winless record.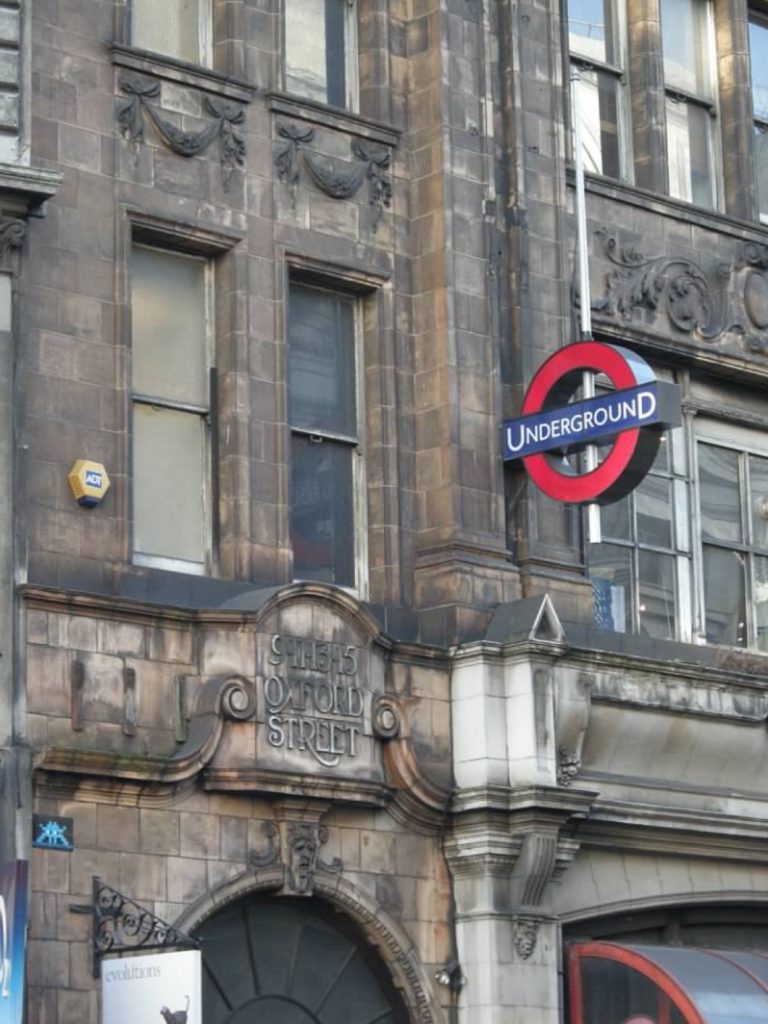 3. From Carrie: "While studying abroad, I literally got hit by a bus in England (and no, it wasn't because I was looking the wrong way). Morgan and I had taken a train to Manchester for a design project we were working on and when we were crossing the street, a bus drove out of a covered-parking garage and sent me flying ten feet after I shattered the large front window. Somehow, I had no broken bones or serious injuries other than some majorly skinned arms and legs. We did experience an ambulance ride and British healthcare together on that adventure."

2. From Morgan: "I grew up with peacocks as pets. You might envision me growing up on a farm after reading that, but, nope—I lived in Hyde Park. My dad originally agreed to take on two peacocks as pets, a male (Fletcher) and a female (Camille), but that plan clearly turned into several peachicks. And that was just the beginning. From the age of five until I was away at college, peacocks were just one of our family's many pets—including cats, dogs, a lizard, and a bunny. (This photo is of Fletcher—one of the original two that started our family of peacocks. I can remember chasing him around the backyard like it was yesterday.)"

1. "For the past twenty years, we have lived no more than one mile from each other. From our downtown lofts in our twenties to our current Prairie Village and Fairway homes. At one point, we even lived on the same floor in our Quality Hill apartment building and even shared a flat in England."