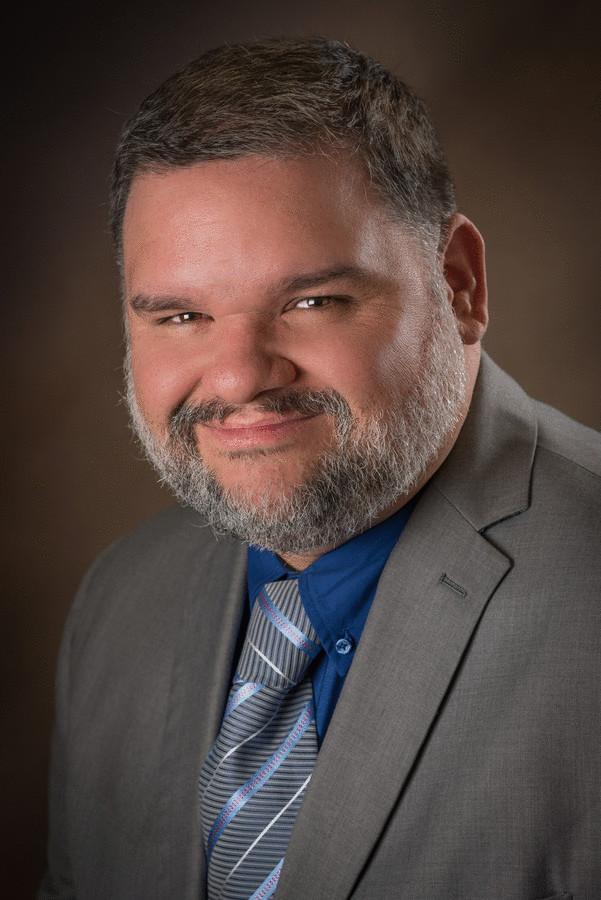 Edward Lada, Jr. now has his "dream job, serving as the president and CEO of Goodwill of Western Missouri and Eastern Kansas." The New Orleans native is digging on all things KC and, of course, embracing his new gig. "I want to thank every person who reads this who has donated something to Goodwill in their lifetime," he says. "Your generosity allows us to serve thousands of people and place hundreds into jobs with our community. That's empowering and humbling and I thank you all!"
Of course, we wanted to dish with Lada on five things we didn't know about him. He gave us so many various, sundry items, we were thrilled. If there was a prize for overall randomness, he would win.

5. Several years ago—for about a year—I wrote noir microfiction. (Or what the kids may call "creepypastas.") I wrote on Reddit and other websites as a cathartic release to my anxiety about becoming a new father and being stuck in a job that had turned toxic. Wound up getting published in an anthology of other writers in this genre and had several of my stories narrated by various YouTube storytellers. My Reddit handle is—pfft—no way am I sharing my Reddit handle!

4. I like to fancy myself an intermediate cook. YouTube can teach you just about anything. YouTube and/or Gordon Ramsey taught me how to make Beef Wellington, Beef Bourguignon, Coq au Vin, French macarons, and a litany of various soups from pho ga to tom ka kai to white chicken chili soup. I like to say that my cooking style is "Champagne taste on a beer budget"—hence the Dixie paper plates.

3. At one point in the mid-2000s, I was a Top 100 online Madden gamer (PS3). The pinnacle of my run was when I beat the writer and strategist of the PRIMA guide on his live webcast. After that, it was time to hang up my sticks. I just wish I was that good when e-sports became mainstream instead of me playing side-money games here and there!

2. I learned more about trend analysis, data analytics, and conflict resolution being the commissioner of highly competitive, money fantasy football and baseball leagues over the last two decades. I have a master's degree and over 15 years of operational management—and, I swear, managing a group of competitive cry-baby fantasy football players should be a management-course requirement (especially if the league is filled with some of your best friends). Brutal, but educational.
1. I was born and raised in and around New Orleans. (Geaux Saints—and Chiefs!) I've only been in KC since May of 2018. My wife and I—and all of our family—were displaced after Hurricane Katrina. We were essentially broke and homeless for about a month and a half after the storm hit. We took refuge at a Holiday Inn in Amelia Island, Florida until we ran out of money. A community church there took up a collection to get us enough money for us to stay with an old college professor in Washington, DC for a while. This experience taught me a valuable lesson regarding the spirit of giving and community support, but also what the phase "the power of work" truly means. I was unemployed, homeless, and rudderless. The company I worked for—and its employees at the time—lost everything. It gave me a finer understanding of what humility and courage it takes to ask for help, to need assistance, and to understand the life-changing impact a helping community can have on a family's life.