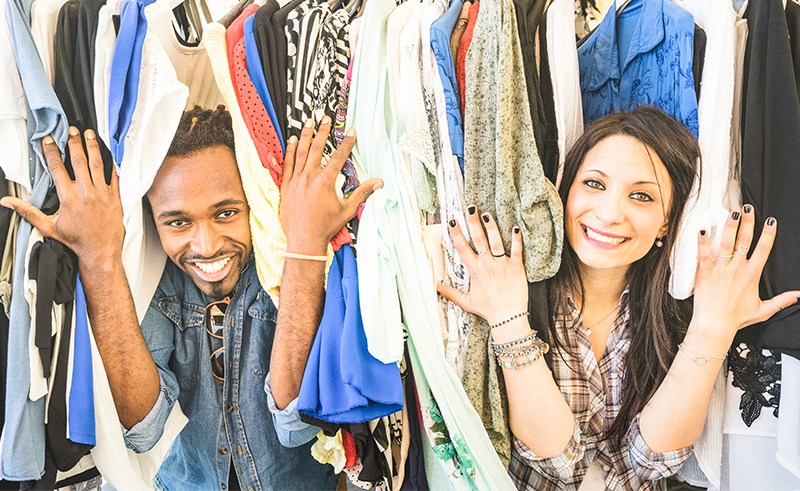 Can't find the perfect outfit for a saucy Valentine's Day evening on the town? 
Why not turn seeking the perfect outfit for your Valentine into a date-night activity? You might even win a prize.
Through February 14, Goodwill of Western Missouri and Eastern Kansas (MoKan) is challenging shoppers to pick out an outfit for their partner from a Goodwill thrift store—and the couple with the best selections will win a Valentine's Day package valued over $150.
"We hope this is a fun way to shake up what can sometimes feel like a monotonous holiday," says Josh Kelley, community engagement manager for MoKan Goodwill. "Instead of roses and chocolate, make this Valentine's Day an experience to remember with your partner or friend. Those memories will last long after the roses fade and chocolate is gone."
How to enter you might ask? Head into a Goodwill shop and dress up your sweetheart for $20 or less. Then snap a photo of the outfits you chose for one another and drop your photo in the comments section of Goodwill's pinned post on Facebook, or direct message the photo to Goodwill on Instagram.
Proceeds from the sales will benefit MoKan Goodwill's career advancement programs and services.