For a millennial, Sean P. Moran sure is a dapper dude. While most of his peers are dressing down, Moran is upping the ante of apparel. Good thing too, as his wife has owned NOVAA, a women's fashion company for the past three years. When Moran traveled across the country with her, he realized he wanted to put his "own twist on the fashion industry."
That was the genesis behind Moran starting PineApple Squares. Well, that and—"I'm obsessed with the 1920-'30s mobster era. I enjoying watching all those movies from that time," says Moran. "And when I'm wearing a pocket square, it makes me jump back in time and I feel like I need a whiskey in my hand."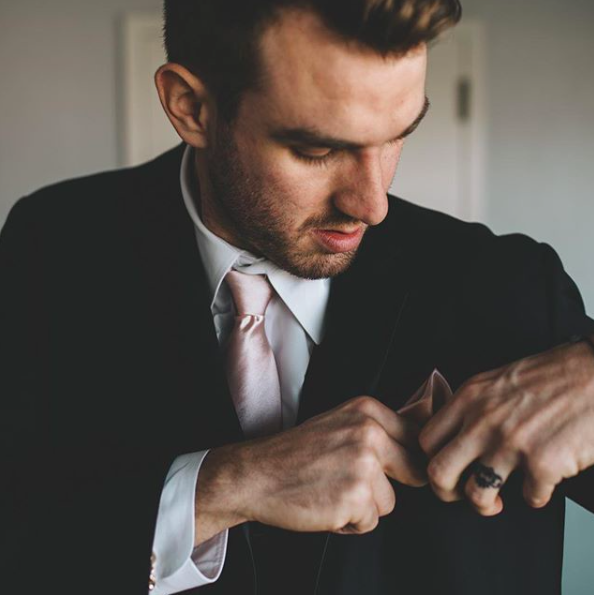 Moran, 29, has his mom to thank for his fascination with pocket squares—albeit indirectly. "I was 20 when my mom was helping me pick out a tweed sport coat. And I asked her if I could put a pocket square in it and she said no. She said hold off," says Moran. "After that I was like, 'I want pocket squares so bad.' So a few years later, I bought my own and I've been wearing them ever since."
Moran is just getting his fledgling company off the ground. Seriously. He's only been peddling his locally crafted pocket squares for a couple months, but he's been selling out right and left. Seems pocket squares are in the middle of a renaissance right now. Who knew? "I thought I made enough to last us through the holidays, but I was wrong. The fashion community has been absolutely amazing. They have welcomed us with open arms," says Moran. "When they find out it's made here locally in the West Bottoms, everybody just immediately reacts with a smile. They have so much fun picking them up and folding them up and they usually walk away with one or two."

You'll find Moran at various pop-up shows sprinkled around the metro or—who knows?—he may just set up shop somewhere he knows girls might be shopping for their boyfriends. "I love doing lemonade-stand style pop-up shops on the street. People will start coming by," says Moran. He's certainly not shy. In fact, once we asked a few questions about his love of pocket squares, we couldn't get him to shut up. He really is obsessed. But—of all things—why put all your eggs in the pocket-square basket? "I picked something I could wear every day—a sort of everyday fashion statement."
It wasn't until we asked Moran about his favorite square that he became coy. "My favorite pocket square is being designed right now, and it will be out this spring. How's that for a tease?", says Moran. "It's an all-natural, just off-white lined with this seafoam blue-ish green that reminds me of floating above the great barrier reef. It creates a statement of 'I'm at this party and we're about to have a helluva lotta fun.'" (Editor's note: Now we're obsessed too!)
Oh, and we could go in to the story behind the company name, but we feel like you really need to hear the origin of PineApple Squares from Moran himself. We lost him somewhere after "I was driving through the rainforest in Jamaica …"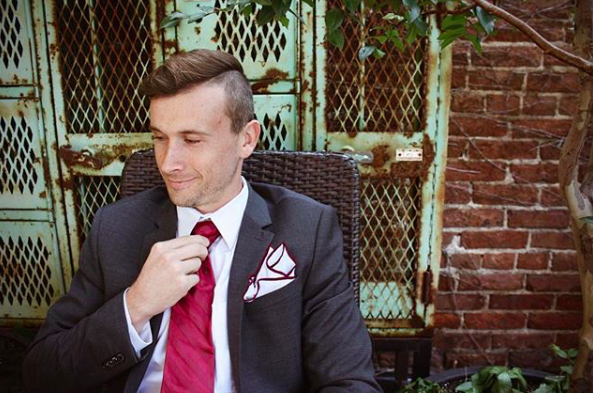 Moran is currently hellbent on getting local celebs to wear his locally-made square wares. (Mayor James—are you listening?) "Roger Espinoza from Sporting KC needs a pocket square. And, of course, Travis Kelce—because Kelce has style, man," says Moran.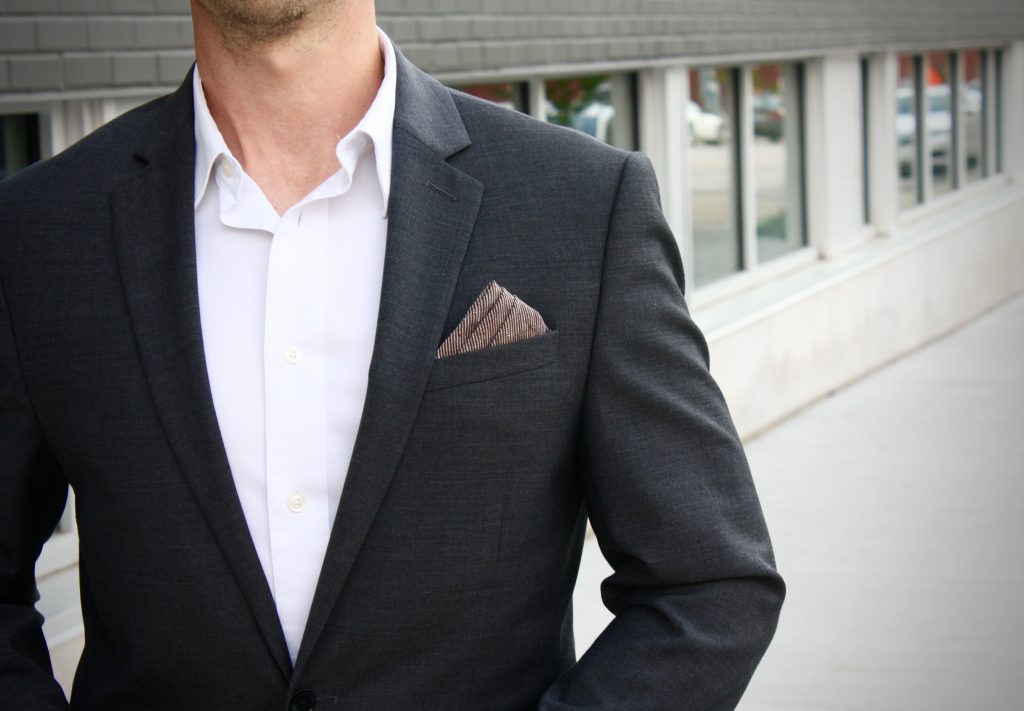 Give Moran a couple more months to find his footing (uh, and his abbreviated elevator speech) and he'll be good to go. In the meantime, he's just excited about being part of the local fashion boon. "A big thing for me is the garment revival here in Kansas City. We used to be a booming garment district and high-quality products can be made here in KC," says Moran. "We're a fun, easy-going company. We do have great fashion here."
Order 'em online here. $28 each or 2 for $50.