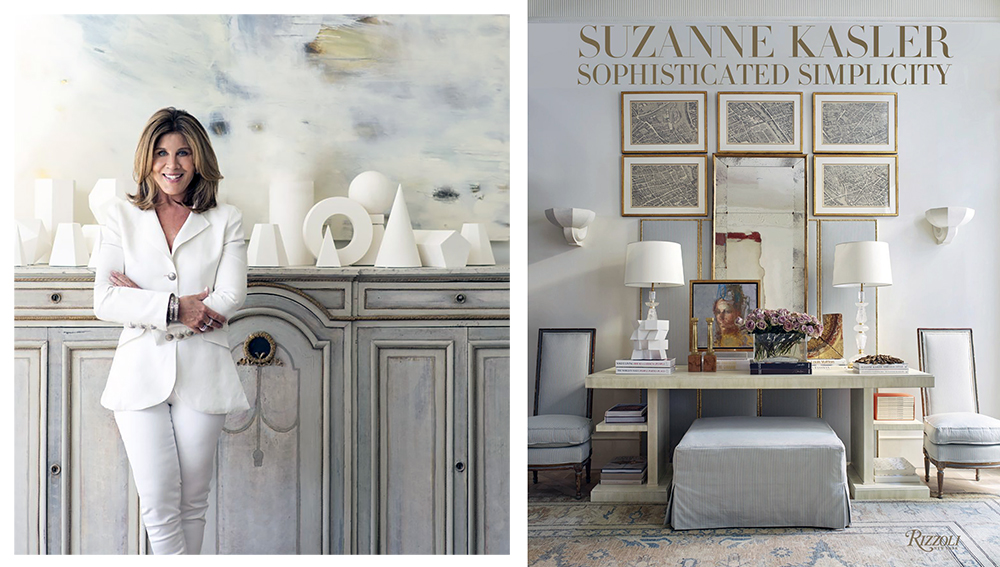 Atlanta-based and nationally known designer Suzanne Kasler will be in Kansas City visiting with local designers about fabric, lighting, and the joys of decorating. We caught up with Kasler in anticipation of her visit. Just like her rooms, she is thoughtful, relaxed, and charming.
In your latest book, Sophisticated Simplicity, you mention constantly moving to accommodate your father's military career and the stability and continuity of your annual visits to your grandparents' house in Indiana. Did these contrasting views of home influence your decision to be a designer?
My grandmother made quilts and took me to see other artisans and her local antique shops. She had beautiful china and glassware. Going back to that place anchored me and certainly has something to do with my love of houses.
Did you have a particular designer who inspired you when you were young?
Actually, my high school boyfriend wanted to be an architect and his passion for architecture was an influence on my going to design school. Once I was there, I knew it was where I should be. In college I became aware of John Saladino's work. I have always been inspired by his European influence combined with modern pieces. I still love his furniture collection.
What do you think is the most common mistake people make when decorating their own homes?
Composition. People have a tendency to look at individual pieces and don't consider the composition of the room. The eye needs a place to rest. If everything is special that can't happen.
You have an established aesthetic. Do you ever struggle with new clients wanting something that you've done before?
People used to come to us with tear sheet files. Now they come with Pinterest boards. Either way, we encourage this. We want to see what they put together—they don't need to understand why. Then we design the house that is going to work for them.
While most of your rooms rely on understated palettes, suddenly there will be apple green, or a bold blue or that fantastic pink lacquer bar. How do you choose when to pop?
It's great to use a color strategically—maybe something that's shown up more subtly somewhere else in the house—in a dining room, hallway, or bar. I love to have that bit of surprise.
You create product for high-end lines such as Lee Jofa and Visual Comfort, as well as more approachable product for Ballard Design. Obviously, you're comfortable with a high/low mix. Thoughts on where to splurge and where a great look is good enough?
Just as fashion has evolved to allow a mix of couture with a casual T-shirt, so has interior design. You should incorporate your own personal style and personality. We often look to our clients to bring their own style into their homes, no matter the cost.
---
Suzanne Kasler will be in Kansas City March 13 for the Spring Market & Book Signing at KDR Designer Showrooms in Lenexa. The event is open to trade professionals.