Sponsored content: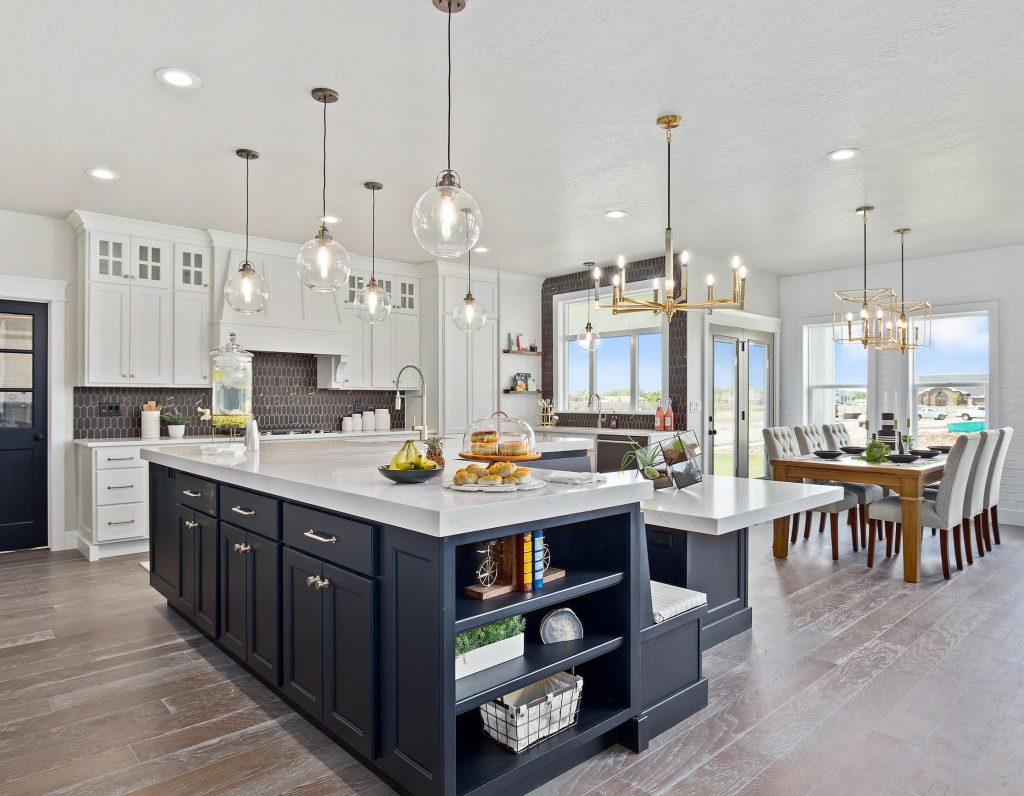 As we collectively prepare to open our doors to friends and family, now's the ideal time to transform your home so that it's more beautiful and functional than ever.
Karin Ross, owner of Karin Ross Designs, is thrilled by the creative potential that awaits her clients. Ross, a European native, brings her flair for sophisticated, stylish design to each project. Because she carefully tracks home interior trends that often flourish in Europe before they arrive stateside, she's on the leading edge of the materials, looks, and effects that will become mainstays in the coming months.
To help spark your inspiration, Ross breaks down six key areas to consider for your home remodel.

Tile: From glossy, graphic patterns to subtle depth changes that produce a 3D effect, tile continues to be a popular way to add a visual pop throughout the home, especially in the kitchen and bathroom.
Ross says the first thing to determine is where you want to use tile. The size of the area to be tiled, along with the accompanying décor, can help you make design decisions.
"In a shower, for example, big tiles are preferable," Ross says. "This is a great way to figure out if you want to express yourself with color. You can use a graphic pattern throughout the shower, or you could do a strip of color along the wall, around the shower caddy or on the floor, which creates a wonderful contrast."
If you're more interested in pattern than color, consider a tile pattern that combines basic colors—typically neutral—with depth changes to create a mesmerizing 3D effect. Add an unexpected design element to a small space or lean into the optical illusion in a larger room.

Wallpaper: If you haven't previously considered wallpaper—or if the word alone makes you shudder—it's worth it to see just how far this home decorating staple has come.
"Peacocks, pineapples —anything that's out there is definitely in," Ross says, citing Perry Gold as one of her preferred wallcovering brands.
Ross loves that vivid patterns are now enhanced by textural elements. In a peacock print, for example, the feathery tail may actually extend out from the wallpaper's surface, another creative way to add a three-dimensional dynamic to your home.
"These textural additions will increase the price, but we typically wouldn't use them in large rooms—usually powder rooms or dining rooms, rooms that can be strong because we're embracing them as a statement instead of being overwhelmed by a pattern in a large living area," she says.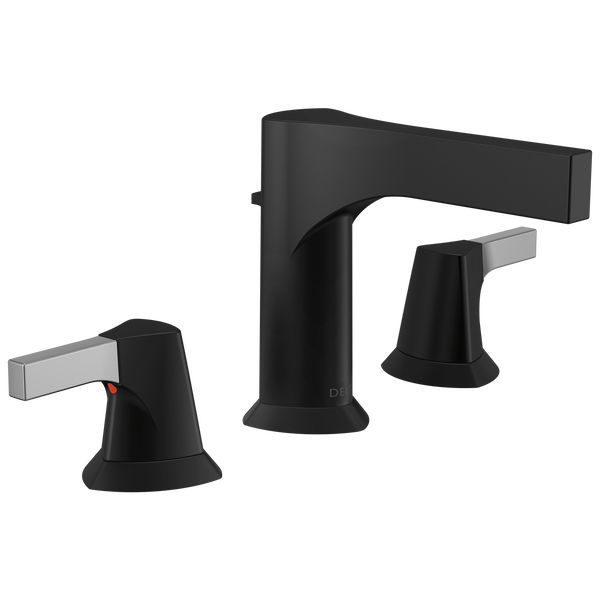 Hardware: Whether you're considering faucets, handles, drawer pulls, and other hardware for the kitchen or the bathroom (or both!), mixed metals continue to top trend lists.
"We're seeing all kinds of finishes: champagne, brushed gold, and polished gold," Ross says. "We're playing with brushed metallic, which offers more depth and dimension."
Ross delights in encouraging her clients to more creatively express themselves as they're transforming their homes and can help guide them to embrace what's possible.
"We're installing double-color faucets — matte black at the bottom with a champagne or brushed-silver handle for a beautiful two-tone look," Ross says. "You need something pretty in your home to make you smile."
Wood accents: Want to add pattern and warmth to a room? Ross loves teak wood that's cut with different finishes and then carefully assembled to create a mosaic pattern that's especially effective as a fireplace surround, replacing traditional stacked stone.
"When it's finished, the mosaic looks like a modern tree," Ross says. "It's so cool, and it also brings a natural element inside."
Add a specialty finish like milk or chalk paint to create a custom décor statement.
"It's truly designed for you," Ross says.
Cabinetry: So long, white and golden-oak cabinets! Expect to see walnut and cherry overtake oak as the wood of choice for cabinets, enhanced by stained-wood finishes that range from light and bright to deep, sophisticated dark hues.
If you're craving a pop of color in the kitchen, you can opt for colorful cabinetry or coordinate your cabinets with a vibrant kitchen island. Ross says blue and green are the shades of choice, although she's also seeing even brighter options emerge.
"Some cabinetry makers have introduced orange," she says with a laugh. "I'm not sure how much I'm going to get behind it but it's there!"
You'll also start to see a change in the design of the cabinets themselves. Standard overlays are being replaced by inset doors, creating flush fronts. Another option is cabinetry designed without visible cabinet handles. This puts more attention on other hardware in the room—faucets and drains, for example.
Lighting: One of the easiest ways to transform a room is adding a new light fixture. Ross loves making lighting the focal point of the room, especially with the sculptural looks that are in vogue.
"Step aside glass balls," she says. "Now, it's all about strings, sculptural, anything you can imagine that's different."
Here's something to consider: you don't need to go crazy with opulent décor to introduce a dramatic light fixture, such as a sparkling, modern chandelier. Instead, let the show-stopping piece make a strong statement that's in contrast to the surrounding décor.
The key takeaway? Use the suggestions above, as well as other sources of inspiration, to identify what you love and your priorities. How do you want to update your space? What's missing? What makes you happy?
Then, work with Ross to create an initial vision that will guide the transformation.
"All great things start with an idea," she says. "From that idea, we work together to change your space and bring that creation to life. It's a custom process for each individual so that we can factor in your preferences, your family's input, the space itself. If you're ready to take the journey with us to create your at-home masterpiece, we're here."
Visit www.KarinRossDesigns.com to explore Ross's portfolio and book your consultation.