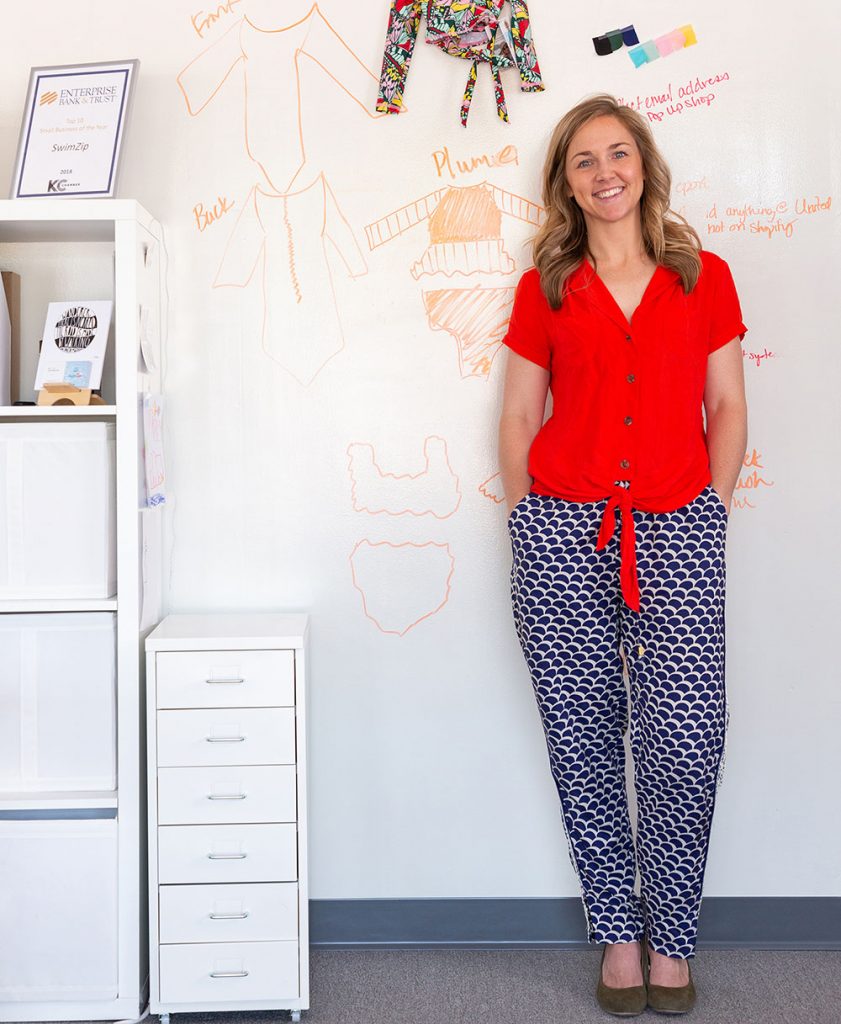 A diagnosis of skin cancer at 26 changed Betsy Johnson's career trajectory—and her life. She jumped from a corporate job into the scary pool of entrepreneurship by launching a company that creates and makes UPF 50+ sun-protective swimwear for kids and adults. Her company, SwimZip, was even featured on ABC's Shark Tank and The Today Show. Johnson and her husband moved back to the Kansas City metro to raise their family and grow the business. "We love the people, the accessibility to parks throughout the city, teaching our kids to ski at Snow Creek, and having four proper seasons of weather every year," Johnson says.
---
Betsy's essentials…
Prized Local Shop: Everybody should support The Learning Tree! It's such a wonderful toy store. They have free story time and always have helpful suggestions for games and toys for growing brains!
Cozy Night Out: You'll find my husband and me at Pot Pie eating a pan-roasted chicken—or a pot pie, of course!
Date Night Out: We head to Novel. We love the rotating menu! Our last time there I devoured the tagliatelle with a white Bolognese. Then we like ending the night somewhere fun. You'd likely find us at Up Down playing some 25 cent video games before heading home.
Favorite Cocktail: There's no way I could last until 9 p.m. without an espresso martini. I was introduced to it at Tannin.
Family Day Out: Kansas City is so amazing with events always going on. Our kids love going fruit picking. Apples in the fall, strawberries in the spring, and blueberries in the summer. Or you might find us at KC Bier Company where the kids can play outside in the play area and we enjoy the live music.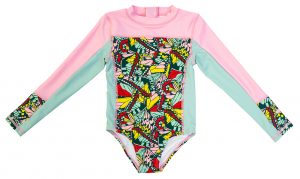 Swimzip for Kiddos: Our new Surfer Suits for girls is my favorite new design. The color blocking is on point, and the detail quarter zip in the back is spot on. Not to mention the kids love the thumb holes.
Made In KC: I have a couple of favorite jewelry companies: Indian Summer Collection and Nickel & Suede.
Most Admired Local Celeb: Becky from Cella Jane is one of the sweetest and most supportive "Instagram celebrities" I know.