Jeff Gebhart knows what he wants.
A girlfriend.
Only problem? He's having horrible luck finding Ms. Right. So, in the ultimate game of metro matchmaking, he's eliciting the public's help. Gebhart quietly launched a website over the weekend—the aptly named DateJeffG.com—where he's offering $25,000 to anyone who can hook a brother up.
Yes, that's $25,000 for you to play cupid. (Oh, and he's throwing in another $25,000 donation to a local no-kill shelter/charity because he's an animal lover.)
Check out his website and see if you can help find the Prairie Village prince his princess. (Yes, there are ample stipulations, mind you. For instance, if you self-nominate yourself, you're not eligible to win. And—pro tip?—the goofy, adventurous, athletic Gebhart does seem to gravitate towards like-minded ladies.)
We caught up with Gebhart, 47, to find out more—just in time for Valentine's Day.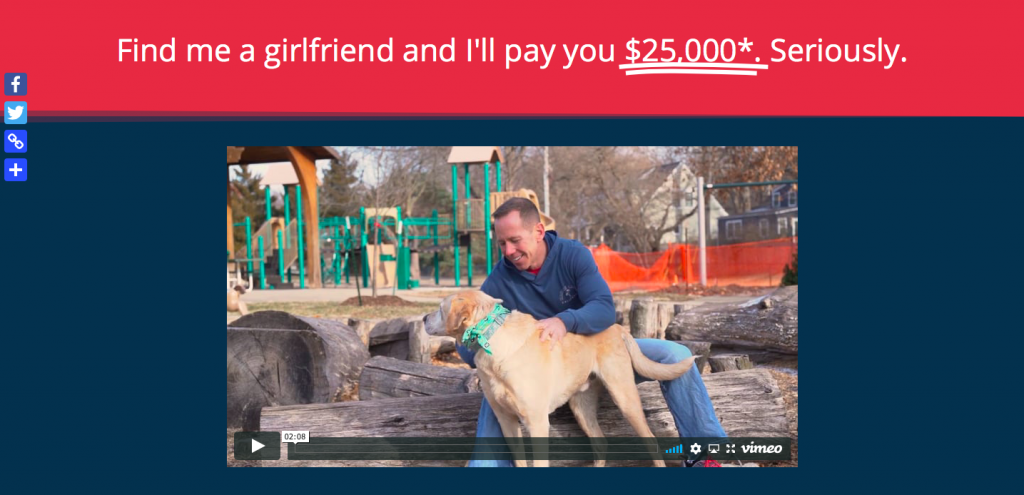 What was the genesis of the website?
"I'm single. I felt the current options the market offered sucked and were terribly inefficient. Why would I voluntarily enter into something that brings frustration and disappointment into my life like app-based dating? The more I interviewed women while building the website, the more I realized everyone agreed. Not to mention, there is a very large portion of women that choose not to date online because they hate it so much."
Do tell—what kind of response are you expecting?
"I wish I knew. We were all over the board on that one. More important than numbers, I'm hoping for quality. I'd like everyone to understand I'm genuine in this pursuit."
You've never been engaged or married?! Are you a unicorn?
"Yes, and we are out there. Seriously though, my path was different than others, but it doesn't mean I long to have the same thing—just delayed a bit. I got busy headed down another path and time flew until I woke up and was like, 'Wait, how old am I again?'"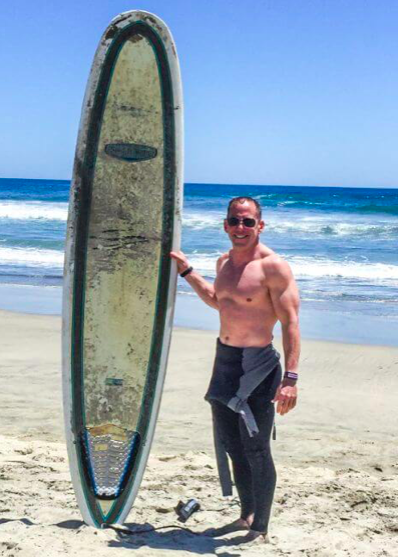 What's your single best attribute we need to shamelessly promote—uh, other than your rockin' biceps?
"I'm extremely resourceful, plus my work ethic is off the charts."
Conversely, what's your single biggest fault/flaw?
"Probably my inability to sit still, although I'm constantly trying to improve it."
Your soon-to-be-girlfriend must love your dog, Gunner. Deal breaker, eh?
"Possibly, he'll be the deciding vote, I guess."
Your website quietly launched over the weekend. So far, so good? Thoughts?
"We launched Sunday night. I'm hopefully optimistic, but I'm typically optimistic so that's nothing new."