The Kansas City metro has tens of thousands of fascinating citizens within its population of 2.34 million. Talented, passionate people are drawn here—or remain in this vibrant, 15-city region—for the arts, sports, music scene, and its generosity, both in spirit and philanthropy.
Distilling those numbers to highlight just nine individuals and one couple was quite the editorial trick. Some made the list based on career excellence; a few for how they deftly pivoted during the pandemic to serve the needs of others. Like true creatives, two of our profiles could have starred in more than one category, bridging charity and music, art and fashion and technology. 
With great pride, we introduce you to our Food & Beverage honoree, Ryan Maybee.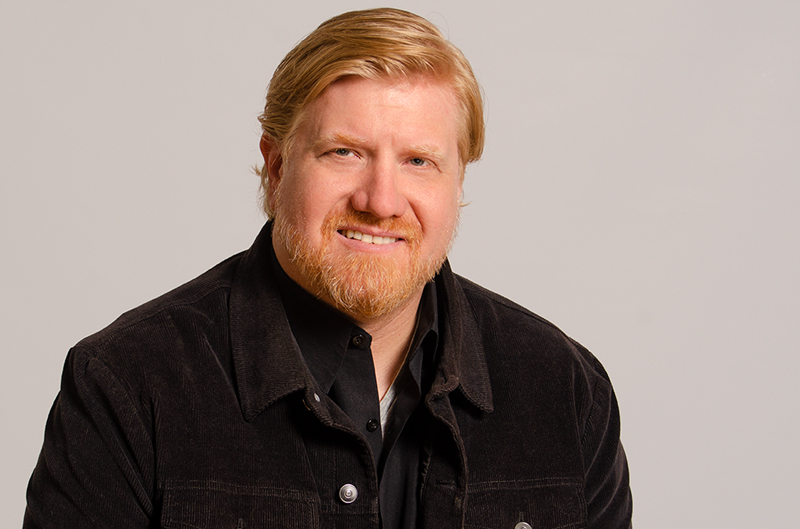 Food
&

Beverage | Ryan Maybee

He's credited with opening this town's first modern-day speakeasy, Manifesto; launching a successful Midwest event, Paris of the Plains Cocktail Competition; representing North America in the 2012 Global Cocktail Challenge; and co-owning The Rieger Restaurant and J. Rieger & Company. But what career highlight does Ryan Maybee insist is included on his editorial tombstone? The Smokin' Choke.

He created the cocktail in 2008 using wood chips and a smoking gun device to add aromatic flavor—and a wow effect—to bourbon. "Over 11 years at Manifesto, we must have served 100,000 of them," Ryan recalls. Now the showy process has been widely imitated throughout the cocktail world.

The man himself is hard to imitate. He laughs at the title Renaissance man, but it fits. Each notch in Ryan's career involves some aspect of Kansas City's storied past, starting with his days as a server and wine steward at Pierpont's in Union Station.

From there he became co-owner of a wine-forward restaurant in the Crossroads before opening Manifesto in 2009 underneath The Rieger Restaurant. And now he's co-founder of J. Rieger & Company, a distillery that reopened after a 95-year hiatus. His home is in the Historic Northeast neighborhood, and he recently had the car he's owned since he was 19, a 1967 Chevelle, restored.

It seems like everything about the six-foot-two, inked bartender/business owner favors age. Like the 15-year-old Spanish sherry J. Rieger adds to its whisky to create a new classic American Whiskey he and co-founder Andy Rieger named Kansas City Whiskey.

Things have come full circle with the speakeasy-style bar as well. Manifesto is closed but taking its place is The Hey! Hey! Club, a sultry, intimate lounge downstairs at J. Rieger's distillery in the Electric Park district. Back is the secret knock vibe and hand-crafted cocktails. But there are welcome differences according to Ryan. "We serve incredible food," he says, "and there's room for live music."

The distillery, along with its restaurants, bars, and event spaces is fully reopened now. But during the pandemic, the J. Rieger owners and production team quickly rallied to bottle hand sanitizer instead of booze.

In the meantime, Ryan and his Rieger Restaurant co-owner, Howard Hanna, turned the dining room into the Crossroads Community Kitchen to provide free meals to anyone who needed them, including out-of-work people in the hospitality industry.

If he can pull himself from the past, Ryan's future continues to look bright. J. Rieger & Company has become successful far beyond his dreams. He may help bring back the Paris of the Plains event, either as a competition or a series of training seminars. "What I loved about Paris of the Plains was bringing in some of the industry's best talent," he says, "not just to compete but to train bartenders. And in doing so, we showcased Kansas City as a leader in the country."

Ryan's also proud of the local bartending talent he's mentored over the years. Asked to name a few he…well, he chokes. "Oh, gosh, too many to mention. But Jenn Tosatto and Scott Tipton come to mind." There will, undoubtedly, be others to come.
---
Read about the other 2021 Innovators & Influencers honorees here.