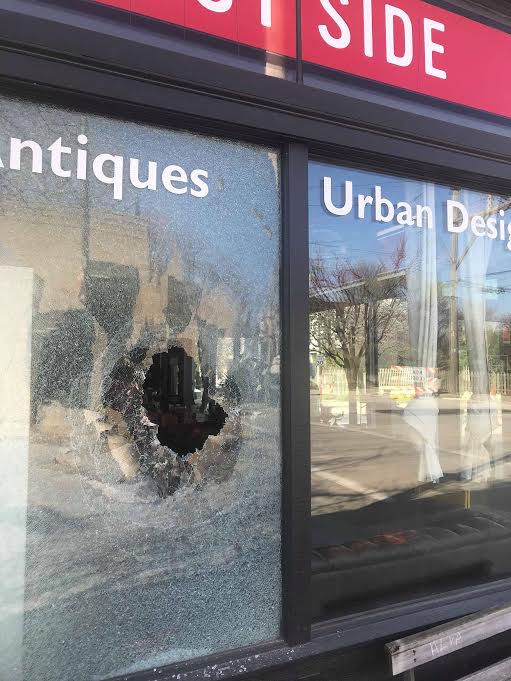 Ouch—talk about a double whammy! When Chris Harrington closed his popular business The Westside Storey due to quarantine orders, his biggest concern was managing his staff during the closure. Although the store has been able to continue some sales online, it hasn't matched the volume of in-store traffic and revenue. Harrington, like many local business owners, was in the process of awaiting government response to an SBA disaster loan and stimulus options.
But—thanks to Murphy's Law—things went from bad to worse when Harrington's storefront was vandalized the night of March 30, leaving one of the large tempered double glass windows shattered, with tiny shards of broken glass imbedded in the vintage leather couch that serves as a gathering place for visitors. Harrington estimates the damage to be over $5,500—and took to an Instagram post to look for community support to help with repairs. Almost instantly, makers and business owners in the community extended their support, offering trucks, supplies, and financial contributions to help the business. A GoFundMe account was created in response to the event and has raised nearly $2,500 to date.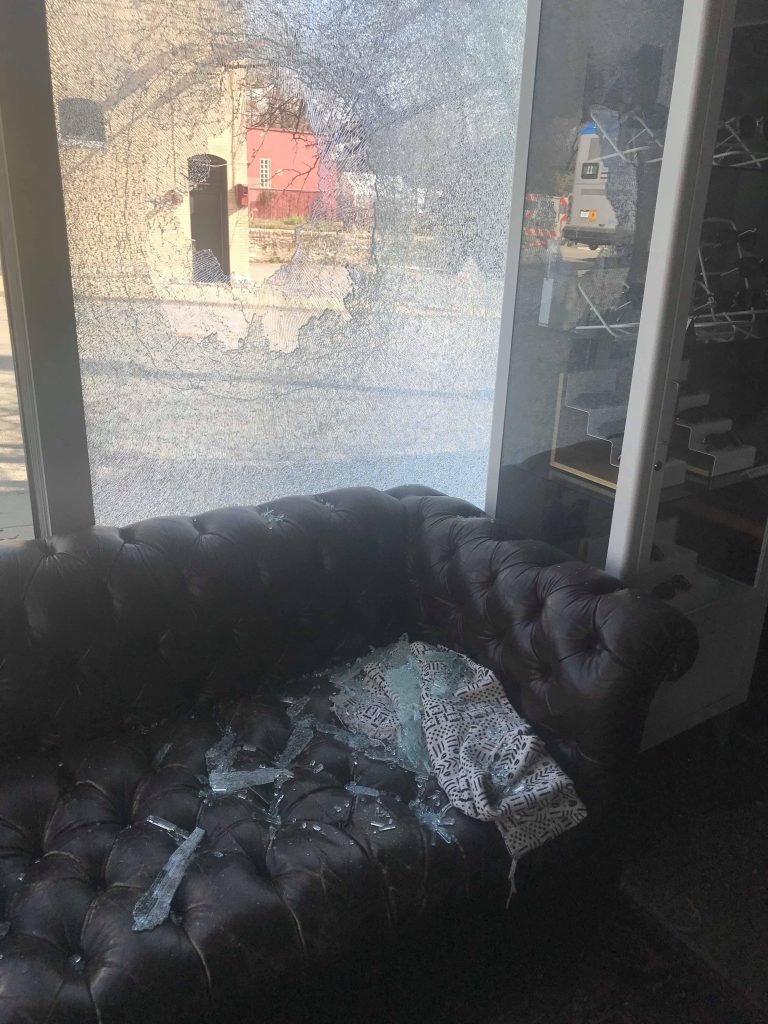 Want to know how you can help? In addition to a little retail therapy and supporting their local vendors online, please consider giving to their recent GoFundMe account by clicking here.