Sponsored content: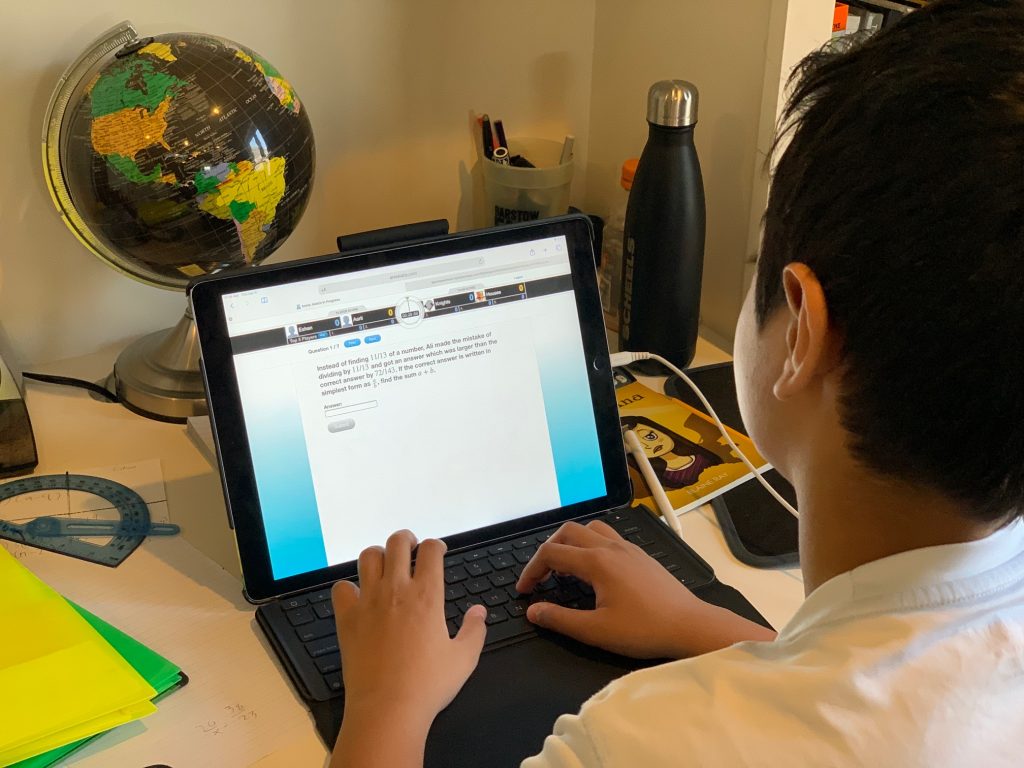 While many public and private schools throughout the metro are still scrambling to figure out online learning, one local independent school has barely missed a beat. In fact, after a scheduled two-week spring break, The Barstow School began offering online classes for students in preschool through grade 12 on March 30, the same day students were scheduled to return to campus.
"At Barstow, we value community and connection," says president Shane Foster. "Because we're an independent school, we could make quick decisions about how to provide the best options and solutions for our students and families under these challenging circumstances. A lot of schools and districts don't have that same ability to be nimble. We've been planning, preparing and even delivering classes online for years. When the time came to expand the platform, we were ready."
While kids were on spring break, staff and faculty shifted on a dime to ensure it was business, er, school, as usual upon their return. "We introduced online and blended learning more than a decade ago, so we had technology systems, tools and most importantly, faculty and staff ready to go," says director of technology Scott Daniel. A 1:1 technology program started in 2003 ensured that each Barstow student—from preschool on up—had access to either a school-issued or personal iPad and laptop. It made for a smooth transition. All that work done in advance, and then accelerated during the break, speaks volumes about the dedication of the Barstow team for their students.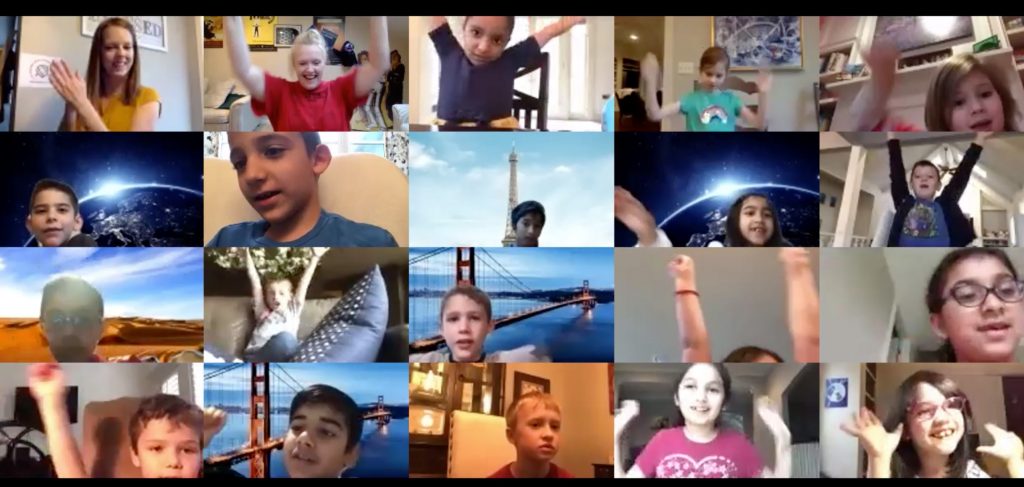 "The students have been very resilient and determined," says director of communications and marketing Lisa Tulp. "For example, during the first three days of classes, we had 100 percent student attendance in sixth grade—not one student missed one class. We're teaching everything from acting to art to advanced calculus with flexibility and creativity. Our art teacher, for instance, had her painting class make paint out of things they had at home—everything from cinnamon to turmeric to make-up. I'm blown away," Tulp says. "What's amazing to me is that the passion for teaching has not changed for our Barstow faculty, it's just the method of delivery that's different."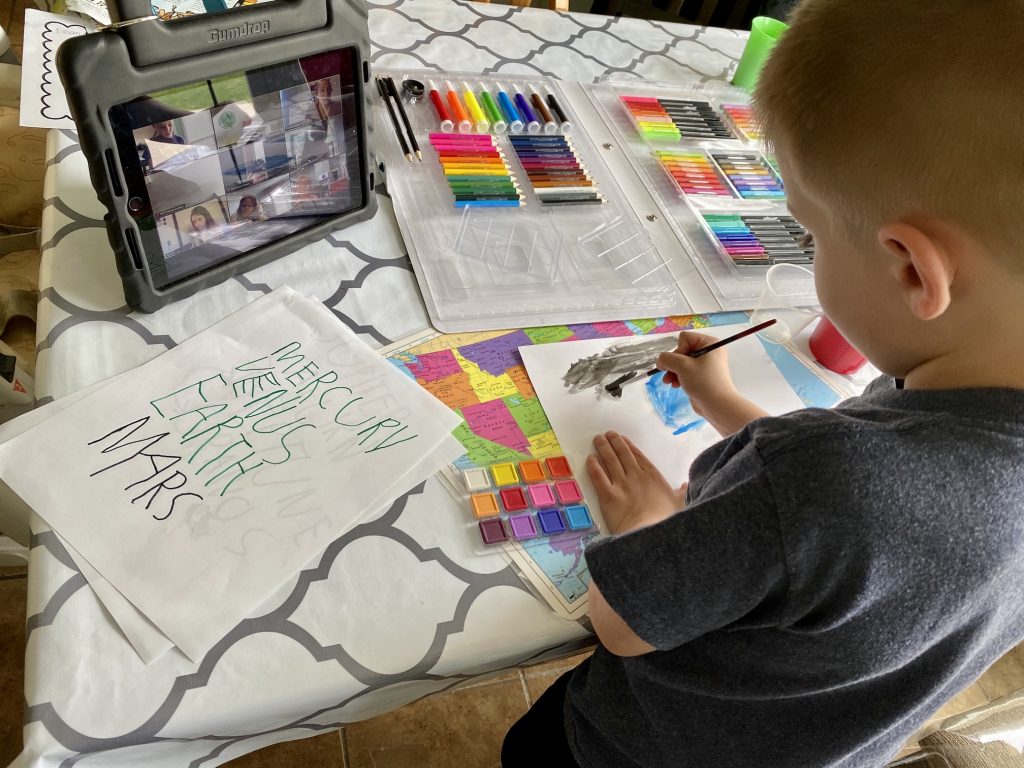 Parents are understanding about the closure and appreciative of the way Barstow has pivoted to online classes. "It really shows the warmth, the sense of connection and community and how much our teachers care about their students. That's all coming through—even through a screen," says director of middle and upper school Liz Bartow. "During this time, we're going to continue to uphold our high standards for rigorous academics, but we have enough flexibility so if kids get overwhelmed with everything going on around them, we can make the appropriate adjustments. It's amazing the amount of compassion and care our teachers are showing to these students."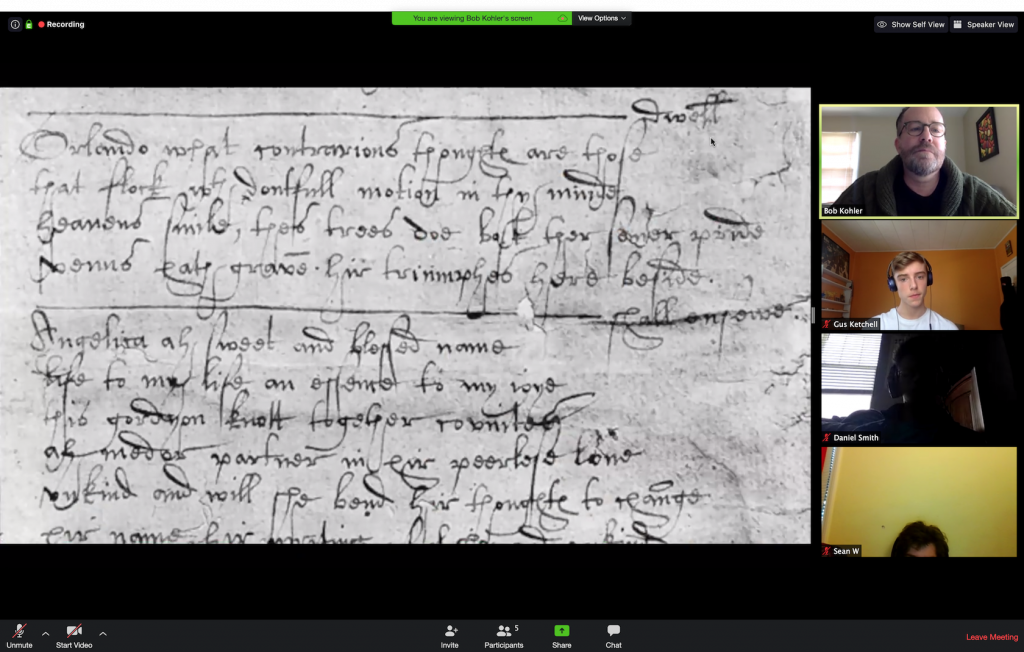 With about 710 students and a nine-to-one student/teacher ratio, Barstow prides itself on its ability to individually respond to each child—even when completely shifting gears from classroom learning to virtual learning. "We simply have fewer big picture problems to focus on. Thanks to our small class sizes and a built-in technology team on staff, we can be responsive to each and every single one of our students, even now in the midst of our switch to online classes," Tulp says.
In addition to online learning, director of admission Rebecca Garry encourages parents who are interested in what Barstow brings to the table to attend an upcoming virtual Open House on Wednesday, May 6. "It's a very responsive way to introduce ourselves when a family can't come to school in person," Garry says. "All the people you would meet in person, you'll meet via Zoom. There are video elements to show people around and breakout rooms for parents of prospective students to meet our administrators and ask their questions." The Open House will also provide information about academic requirements and  the application process. Parents are also welcome to take advantage of weekly Admissions Chat hours on Tuesdays or to sign up for individualized Zoom sessions.
The Barstow School has been an education leader and innovator for over 135 years. Its ability to effectively and efficiently teach students online in the midst of the coronavirus quarantine has received accolades from thankful parents.
After the first day of classes one parent wrote in an email, "Because of the commitment of administrators, staff and teachers, today was a wonderful day of connection, learning and community. Both of our children were happy to be connected with their teachers and friends again, as well as be challenged and return to a sense of routine. You are doing an amazing job of educating, building character, and fostering community so that our children know they have a team rooting for them in this world."
When all of this is said and done and we're back together in person, it will feel like we haven't missed a step." Tulp says. "It's not just because of the continuous learning we've been able to so quickly deploy; it's  also that connection and commitment that is uniquely Barstow."