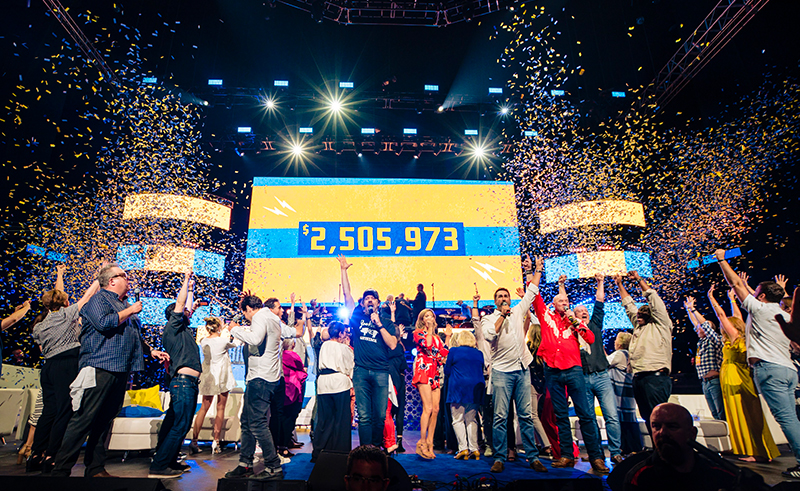 In Kansas City, we are loud and proud whenever we hear the names of Kansas City's born-and-raised celebrities. 
You can practically hear the fanfare with the introduction of Jason Sudeikis, Eric Stonestreet, Paul Rudd, Rob Riggle, and David Koechner. So that makes the news that all five of these Kansas City celebs will be in town for an in-person Big Slick Celebrity Weekend June 24-25, a pretty huge deal.
What's bringing all five celebrities back? It all started in 2010 when Riggle reached out to Rudd and Sudeikis with the idea of hosting a poker tournament to benefit Children's Mercy. Over the years the tournament grew into the Big Slick, and this is the first time in two years that it will resume as an in-person event.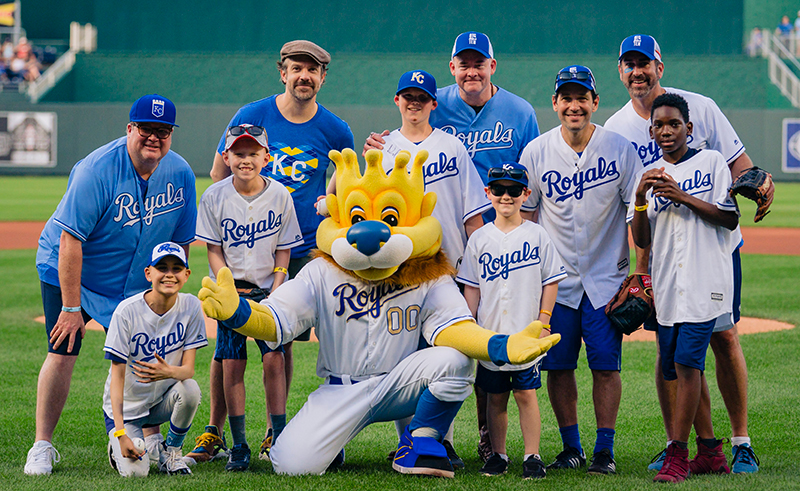 The five will host the two-night event, which will bring even more big names to Kansas City—to be announced this spring. In the past, guests have included Will Ferrell, Adam McKay, Selena Gomez, and many more.
On June 24, we'll be treated to a softball game at Kauffman Stadium between the celebrities, followed by a Royals game against Oakland Athletics.
Then on June 25, the T-Mobile Center will be the site for a night of comedy and musical performances—plus an auction with items dreamt up by our celebrity hosts.
Tickets will go on sale this spring, and proceeds will benefit Children's Mercy. Since the beginnings of Big Slick in 2010, the hometown heroes have raised over $13 million for the Children's Mercy.