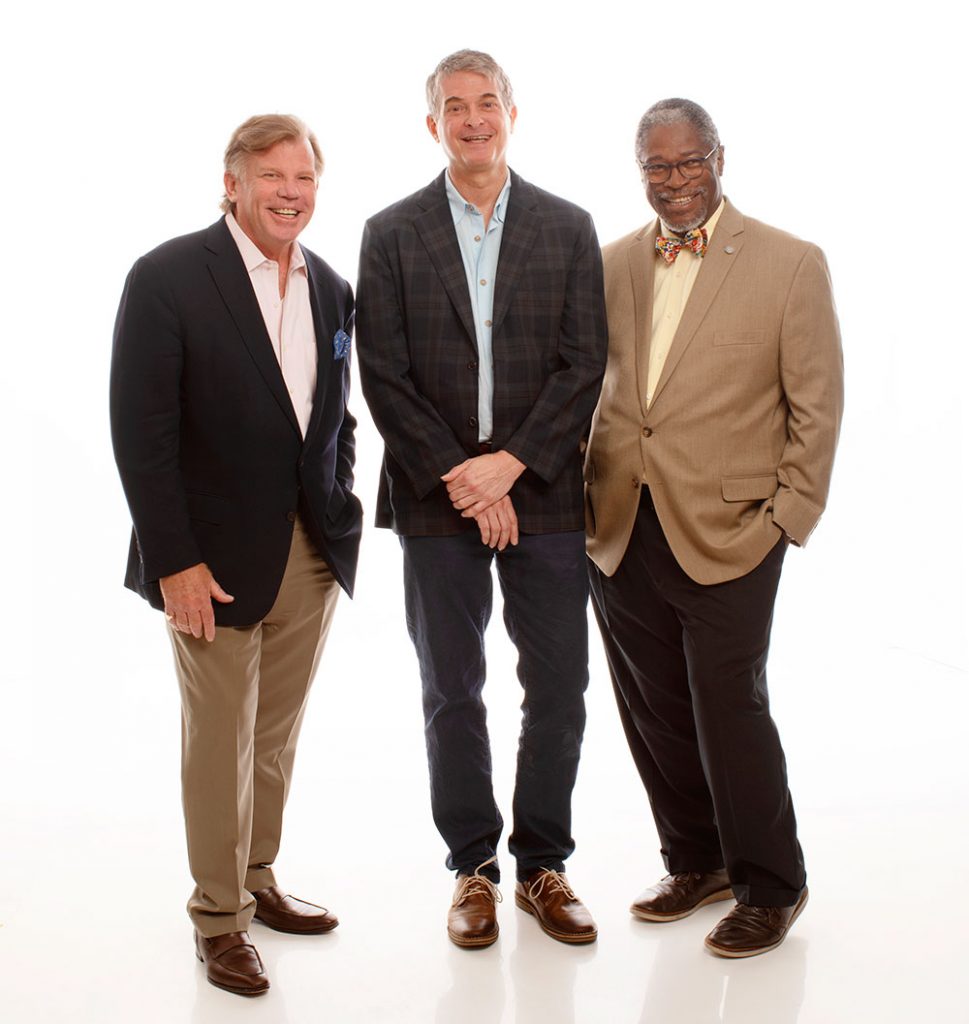 One of the biggest draws to lure new residents to settle the frontier west of St. Louis in the 18th-century were the magic words "wide open spaces." For both newly arrived immigrants and native-born Americans settled in more congested (and expensive) urban areas in the Eastern states, the promise of wide swaths of uninhabited land seemed like a dream. Such a potent dream, in fact, that songs have been written about it, and the idea has inspired books, movies, and plays.
The "Open Spaces" concept has now lent itself to something completely new and different in Kansas City, the historical (and some would say literal) heart of the country: Open Spaces 2018 is a collaboration between the City's Office of Culture and Creative Services and a private arts initiative led by Kansas City philanthropist Scott Francis. Rarely given its full due as a national hub of arts, culture and creativity, the time has finally arrived to celebrate Kansas City as a very special place for creating beauty and expression (one of ten goals included in the city's Arts Convergence Plan, adopted by Kansas City Mayor Sly James and  the City Council in 2013) in the visual and performing arts. The city, after launching Open Spaces 2018, may never be the same.
The collaboration between Scott Francis, Susan Gordon, Mayor James and an impressive Founders Circle of large donors and arts leaders is a rare public-private partnership that concludes years of intense discussion and planning among community arts leaders, artists, civic leaders, private donors, and foundations.
Scott Francis, the scion of the local family that founded the company originally known as Puritan Bennett in 1913 as a medical gas supplier, is an arts supporter and world traveler who was inspired with the idea of a city-wide arts event while touring several European metropolitan areas in 2002.
Francis discovered the famed Documenta arts event while in Kassel, Germany, that year.
"Kassel is a city that was decimated in World War II," Francis says. "As a way of rebuilding the city, a community-wide arts project—Documenta—was created and was, immediately, hugely successful."
The vision of artist, teacher, and curator Arnold Bode, the first Documenta was launched in 1955 as part of the Bundesgartenschau (the Federal Horticultural Show) in Kassel as a vehicle to "bring Germany up to speed with modern art, both banishing and repressing the cultural darkness of Nazism."
Francis was impressed enough by the citywide event—scheduled for every five years—to want to bring a variation of the project to his own hometown of Kansas City.
"It integrated performing arts with visual arts, not unlike the Prospect New Orleans event—also a citywide triennial of contemporary art—that promotes New Orleans as a vital, vibrant arts community," says Francis.
Francis and and his partner, Susan Gordon, began a dialogue three years ago with local visual artists and arts patrons (including collectors John and Sharon Hoffman and gallery owner Sean Kelley) leading to discussions with California-based Dan Cameron, the man ultimately hired to curate the first event, launched last month, as Open Spaces 2018.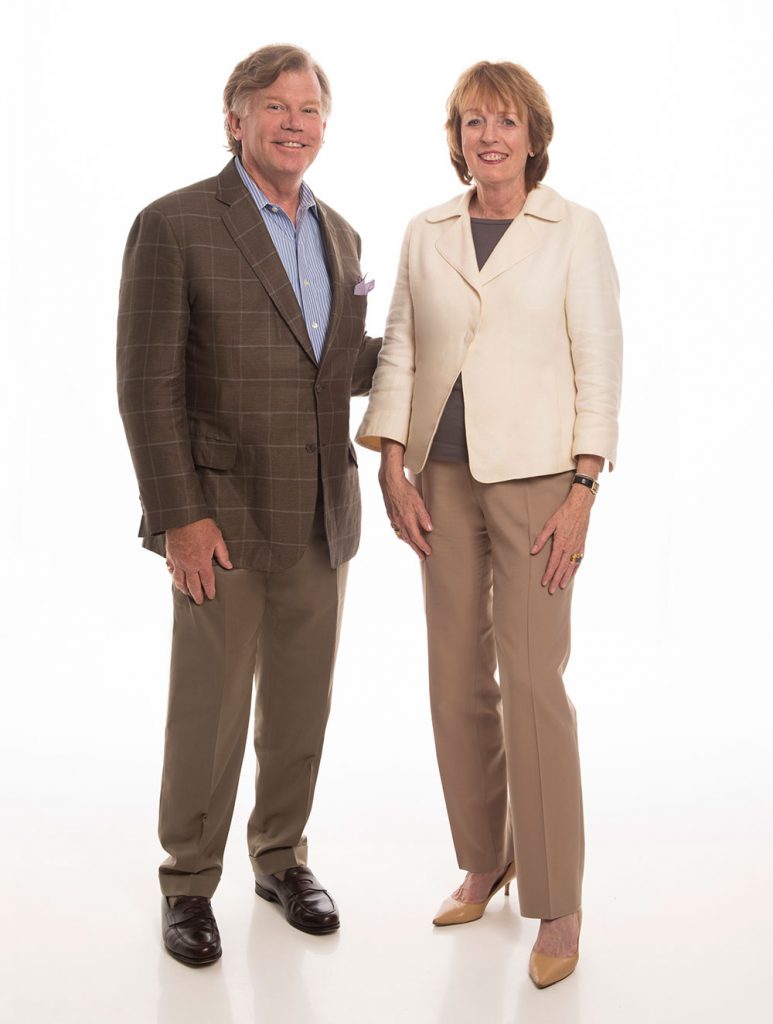 Cameron learned of Scott Francis's event ideas by talking to friends of his in Kansas City's arts community. He was already familiar with the city's own Arts Convergence Plan and eventually brought the two leaders together.
"I came to Scott Francis when I heard he wanted to do an idea like this," says Cameron. "I knew he had been blown away by the Documenta in Germany. It is, in the art world, the center of the art world during the time it's taking place. It was revelatory to him.
"Scott's an artist at heart," Cameron says. "He's been waiting a long time to do something like this. I had been talking to Scott and Susan, but then I heard from the Mayor's office and it dawned on me. The pivotal movers and shakers involved were basically thinking along the same lines."
The city's Arts Convergence Plan introduced ten goals and accompanying strategies including "enhancing leadership and funding for Kansas City's arts and culture sector," enhancing existing public arts programs, improving access to arts education for every student and adults of all ages, to enhance neighborhood arts and cultural opportunities, to enhance services and opportunities, to facilitate the development and use of facilities, venues and spaces for diverse arts activities through the metropolitan area, to showcase and develop the creative potential of Kansas City's new technology platform, to create a signature festival focused on the region's artists and cultural organizations, highlighting the city's arts, culture and creativity, increase support for economic development of the creative sector, and to provide more comprehensive information to residents and workers about available arts and cultural activities and resources.
"Both ideas had similar goals. I thought the plans could easily mesh if we brought in a lot of different influences," says Francis. "It all came together."
James agrees: "The plans meshed very well. One of the ten goals of the Convergence Plan is specific to an arts festival."
While the original vision was for a three-day festival, both James's and Francis's concepts recognize Kansas City as a national art center because of existing arts organizations, artists, and creatives and the national and international presence that many of them have. "The public-private partnership," says James, "allowed for the expansion of the footprint and time frame of the festival."
James told In Kansas City that few artistic accommodations were necessary to meld the two ideas that later became Open Spaces: "The plans meshed so well, in fact, that the few compromises made occurred in the expected adjustments related to budget parameters for this unprecedented event."
"My main job with Open Spaces—working as a team with Susan Gordon—is to raise funds from the philanthropic community," says Francis. "We really had to sit down and think it through. It's a huge job and we had to agree to commit ourselves to it for two to three years."
Other American cities of comparable size host arts events, including Chicago (EXPO Chicago is an international contemporary and modern art exhibition held each year in Chicago, Illinois. "It's famous, but mostly a dealers' show," says Cameron), Cleveland, Ohio, and Charleston, South Carolina.
"We're bringing something that's pretty startling in its scope," says Cameron. "It's a way to showcase what we've done in the city. It's time to light another fuse, as it were.
"An arts event of this size in the Midwest is pretty rare, but things are starting to happen here."
Cameron immediately latched onto the Arts Convergence plan for utilizing Swope Park as a major component of a city-wide festival. When James was asked if the decision to utilize Swope Park's site was a pivotal one, he says, "Even prior to Scott's involvement, Swope Park was seen as one of the few locations that could logistically accommodate the vision and scope of the original three-day festival. Swope Park is an exciting, vibrant location that bridges neighborhoods, cultures, and communities throughout the city. This played perfectly into Scott's concept of 'Open Spaces' inspired by his attendance at international art biennales that embraced the entire city through public art and programming that's accessible to residents and visitors."
Cameron elaborated further on the growth of Open Spaces from idea phase to the opening night kick-off: "This started as a general idea," he says. "At first, it didn't have much meat on it. The first real meeting in May of 2017 was to discuss an outdoor sculpture project."
That "general idea" grew quickly as different city leaders joined the staff, including Cheryl Kimmi, co-founder of the Kansas City Fringe Festival, who was hired on as project manager, and Kelli O'Neill, longtime producer of the Kansas City Irish Festival, who was brought on as producer.
"What began as a three-day arts festival," says Kimmi, "morphed into a two-month event. It's a very ambitious project and I've been juggling the opening with this year's Fringe Festival. It's stressful, but I'll sleep in November."
A multi-dimensional project with visual arts (42 renowned and emerging local, national and international artists were selected for the exhibition component of Open Spaces 2018 to be displayed through October 28), live performances (including noted singer and actress Janelle Monáe, who is originally from Kansas City, Kansas) and dance, theater, film, poetry, and the culinary arts all come together. The multiple locations at Starlight Theatre, Swope Park, and "The Village" based in Swope Park, will create a fresh new cultural center for Kansas City audiences—and visitors—to appreciate the city in an exciting new light.
The potential success of Open Spaces 2018 is encouragement enough for future Open Spaces events, including possible tributes to another Kansas City native, composer Virgil Thomson (1896-1989). "He will play an important role in a future Open Spaces," says Cameron.
"This will bring a new appreciation for Kansas City, particularly with professional opinion-makers and influencers. If people have little perspective on Kansas City—that will all change." – Dan Cameron
"This will bring a new appreciation for Kansas City," Cameron says, "particularly with professional opinion-makers and influencers. If people have little perspective on Kansas City—that will all change."
"The first question that most people get about Kansas City," says Kimmi, "is about barbecue. Open Spaces will prove, through its art, that there's a lot happening here in Kansas City that's worthy of attention."
That attention, the mayor says, would hinge on the success of bringing the public and the arts community—local, national, and international—together in a particularly vibrant manner.
"Open Spaces is the continuation, and perhaps even the expansion, of the process that began with the Convergence Plan that brought the Kansas City community together to have a say in the future of the local arts sector," James says. "Open Spaces is an exciting partnership between the city, the non-profit organization KC Creates, and the founders of Open Spaces that brings art to the community's doorstep, so there is a low barrier of entry to visit and gain insight and enrichment from these extraordinary artists and their work."
Complete information about the events, performances, and exhibits in Open Spaces is available at openspaceskc.com