When Gallery Bogart opened in the West Bottoms last fall, the gallery shined a spotlight on Kansas City artists from Latin America as space for artists to tell their stories through their work.
On February 10, Gallery Bogart will launch its second exhibit, Equidistant, an exhibition by Cesar Lopez, a 2019 graduate of the Kansas City Art Institute, who immigrated from Guatemala to Missouri at 8 years old.
We chatted with Lopez about how the journey from his home country to the U.S. influenced the exhibit.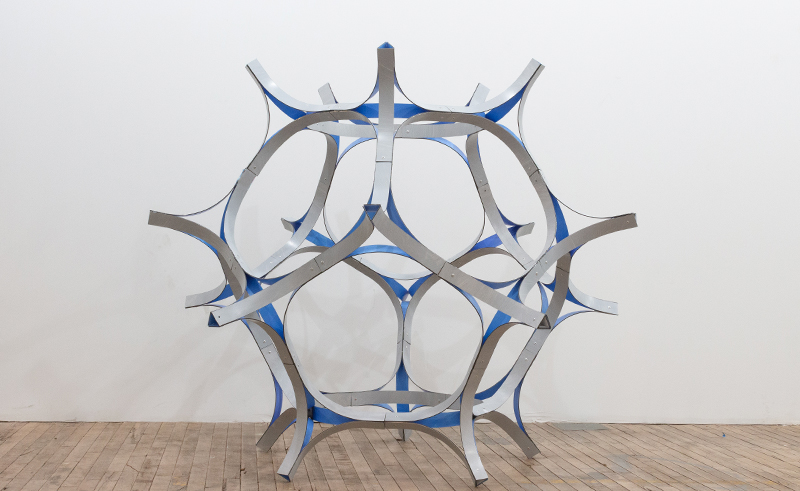 Equidistant takes patrons through your journey as an immigrant. Tell me more about that.
The works are derived from geometric investigations onto the surface of the globe. I specifically focus on my journey as someone who traveled from Guatemala to North America on a forward-moving trajectory, if we were to imagine it on the surface of the globe. That's the large motif you'll see in the show. I've utilized this particular shape as a way of describing how we can then build our own structures and build our own world that way. You'll see one of the largest pieces in the show is going to be a large, six-foot-by-six-foot-by-six-foot globe made up of these structures, and I am looking to articulate a globe that is as complicated and compelling as the narratives that happen on the globe for other immigrants like myself.
What do you most remember from that time of transitioning from the culture you grew up in, to building a life in the U.S.?
One of the things that I remember specifically is I didn't speak English when I first came to America, so I used a lot of hand signs and communicated with alternative means. Likewise, I think that's the role the sculptures play now. They play this role of here's a globe that is made up of an articulation of my experience. What I think is really interesting—and still think about and consider today—is that when you, as an example, look at a globe, you think about where your parents and other descendants come from. So, your specific relationship to the globe is specific to you and tailored to you specifically, and I think that's a really effective tool to articulate different experiences in it. For those reasons, that's why I find myself gravitating toward this particular object.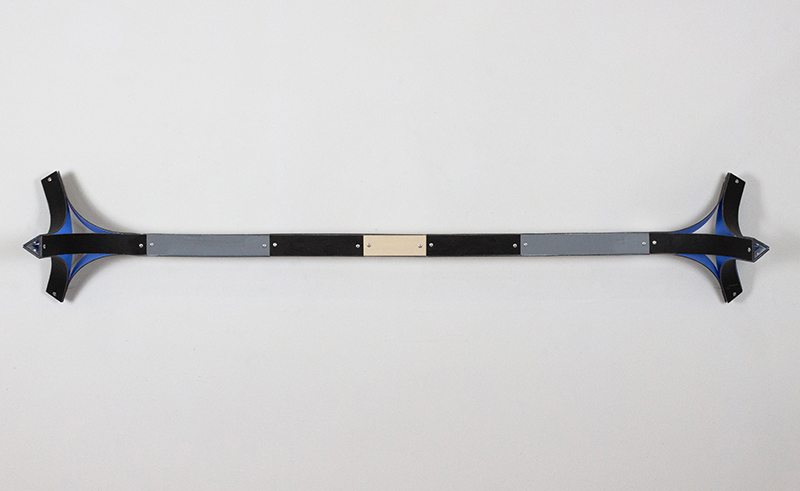 Is this a project you've been working on since you started studying art or was there a specific experience that inspired you to start working on it?
It's actually a continuation of the investigation. During your time at the school, you spend it working on your particular practice and how to develop a practice, so it becomes more and more specific. You learn a way of thinking about things so you can take something apart and unlearn things, but in a productive manner. So instead of producing objects and pieces, we produce questions and investigations that let us take things apart so that we may see ourselves in them. So, it's a continuation of a lot of the things that were happening in the program I graduated from [painting].
Have you exhibited in other Kansas City art spaces?
Within the last two years, along with my studio practice, I work with a lot of people—other artists locally—to develop exhibitions. We're actually getting ready to open a show tonight at the Mattie Rhodes Cultural Center called La Onda, which means, "what's up, what's going on?" It's sort of an open-ended term, but what we're looking to articulate is the Latino experience in its broad spectrum by having a full range of works, and we go about that by showcasing typography, painting, video, fiber works, performance, sculpture. So, what I'm hoping to do, along with my collaborator Kiki Serna, is a showcase that the Latino experience is not solely an experience like mine. I also help organize exhibitions in a different space, Plug Gallery, which is the oldest artist-run space in Kansas City. We kind of do a lot.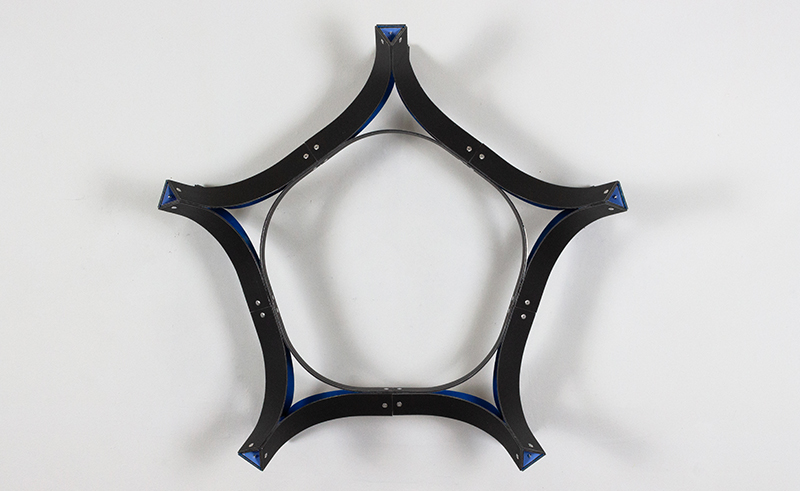 What do you hope people take away from your solo exhibition at Gallery Bogart?
Equidistant is a cartographic term that goes back into the idea of the globes and the maps, so it means something like, "it's the same distance from here to here, then here to here, point A to B." So, what I want to continue to instill in the work and in the conversation about the work, is that these metrics for measurement are what you'll see in the work and in the pieces where there are couplings there, sorts of structures that you'll see two of them, and they will represent almost like, that's double that distance. It's almost like a sort of visual arithmetic to instill and further the idea of distance, of travel, and of movement over the surface of the globe.