Sponsored content
Our annual Making a Difference issue shines a spotlight on one of our favorite reasons we love Kansas City: the people and organizations who work tirelessly to make Kansas City the best possible place to live. There are more than 8,000 nonprofit organizations making a difference in the metro. There's a local nonprofit every Kansas Citian can connect with. These organizations thrive thanks to donations of funds and time from people like you. Many host annual fundraisers with plenty of perks—think tasty meals, cocktails, interesting presentations, music, and auctions for unique items. Here are a few to add to your calendar—both to have a bit of fun and to do some good in the community.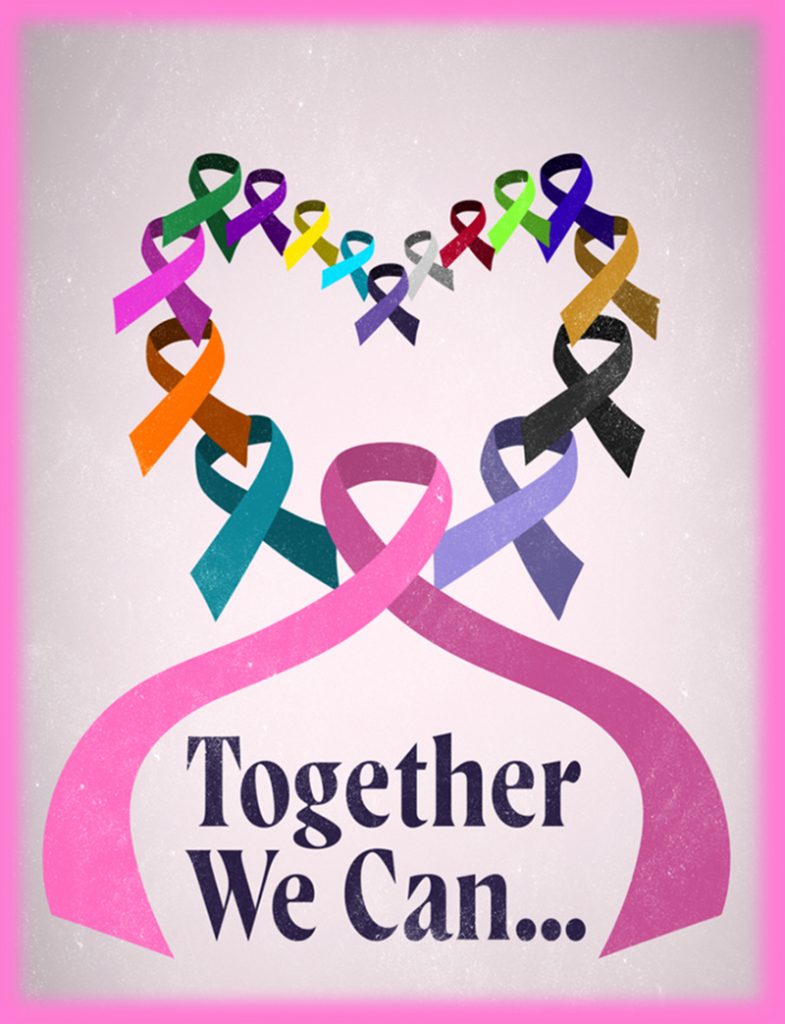 Bra Couture KC
April 21, 2023 at 7:00 p.m.
Signature Flight Support at the Downtown Airport
Bra Couture KC's annual event will take place at the Signature Flight Support at the Downtown Airport on April 21 at 7:00 p.m.. Bra Couture KC is about the coming together of a community of cancer survivors, volunteers, donors, and local companies raising over $3M million in fourteen years toward our mission. We have raised funds to provide cancer care services to support more than 14,000 uninsured/underinsured men and women in the greater Kansas City area struggling with all types of cancer. 
Join this volunteer led organization. Here are ways that you can help:
Become a sponsor of the event
Volunteer before and at the event
Donate items for auction packages
For sponsorship information contact: Michelle Lockman at sponsorship@bracouturekc.com
Celebration of Hope Catholic Charities Gala
April 29, 2023; Cocktail hour at 6:00 p.m., Dinner and Program at 7:00 p.m. 
Nelson-Atkins Museum

Art opens our minds and hearts, and shows us what is possible in the world.
When we engage with art, we elevate our mood, we improve our ability to problem solve, and open our minds to new ideas. The same things occur when families in crisis engage with Catholic Charities—their anxiety is relieved, and they can begin to consider the possibilities of a stable and self-sustaining life.
This makes the Nelson-Atkins Museum a fitting place for our 2023 Celebration of Hope. Surrounded by magnificent works of art, we will gather in the inspiring Kirkwood Hall to celebrate the lives changed this past year, and the hope that will be restored in the coming year.
Purchase your tickets, commit to a sponsorship, or make a patron gift today!
For sponsorship information contact: Katie Pike at kpike@ccharities.com or call 816-203-2918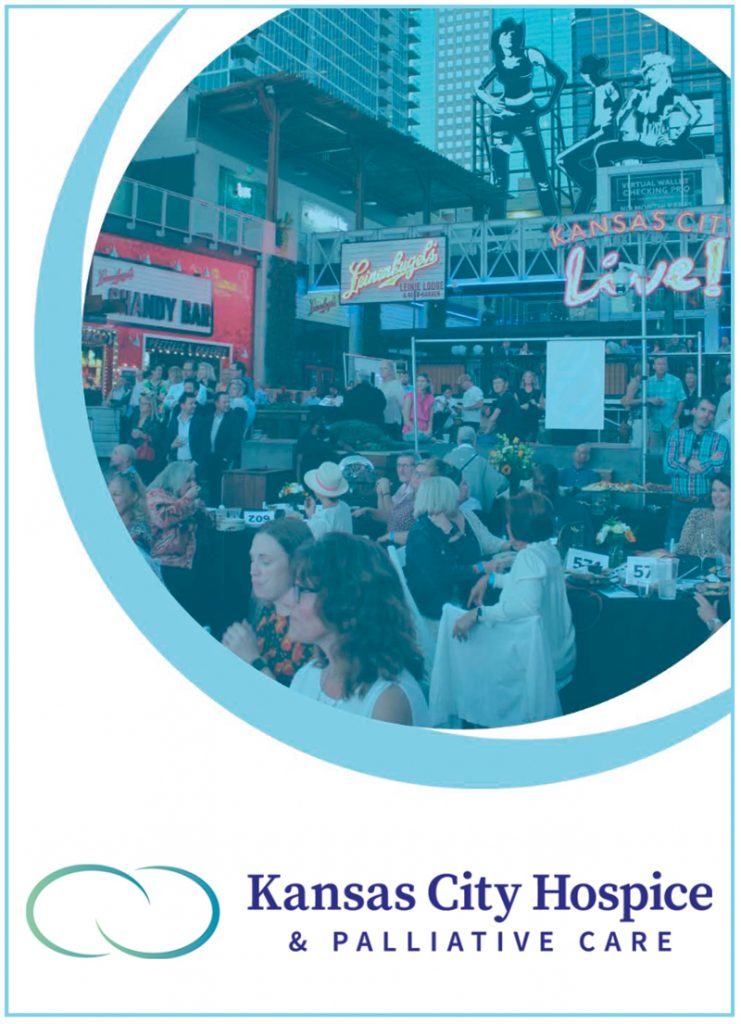 Sunday Night Live Celebrating Compassion
October 1, 2023
KC Live! Block in the Power & Light District

The end of a person's life is a significant time when they are able to reflect on their life and accomplishments, work through their regrets and challenges, and spend their remaining days with friends and family in comfort and peace. For families whose loved one is experiencing a serious illness, this precious time is one of life's most meaningful milestones.
For too many local families, access to critical healthcare during a serious illness is limited by a lack of financial resources or the complexity of care needed. Your support of Sunday Night Live ensures everyone has access to the palliative care, hospice, mental health and grief support they need.
Join us on Sunday October 1 at KC Live! Block in the Power & Light District for an unforgettable evening of food, drinks, games and more! This highly-anticipated event is integral to funding the critical work of Kansas City Hospice. It will be a night to remember!
For sponsorship information contact: Karen VanAsdale at kvanasdale@KCHospice.org  or call 816-276-2637
BonneSanté: A Toast to Good Health
October 19, 2023
Argosy Casino Hotel & Spa

Bonne Santé: A Toast to Good Health is an annual gala celebration benefiting Northland Health Care Access (NHCA). In its 26th year, the event features live and silent auctions, fabulous food and wine pairings, and a celebration of the work NHCA does in the Northland to ensure all residents have access to health care. This year's event will be held Thursday, October 19, 2023 at Argosy Casino Hotel & Spa, and more than 400 health care and community leaders will attend in support of NHCA. 
Since 1991, NHCA has invested over $39 million through Northland health care providers to support health care services to Northland residents that are uninsured and underinsured. From primary care to specialty, prenatal to behavioral health and older adult care coordination, efforts are driven by the agency's system of care in action to expand Access to Care for all.
For sponsorship information contact: Cory Unrein at coryunrein@nhcakc.org  or call 816-809-7984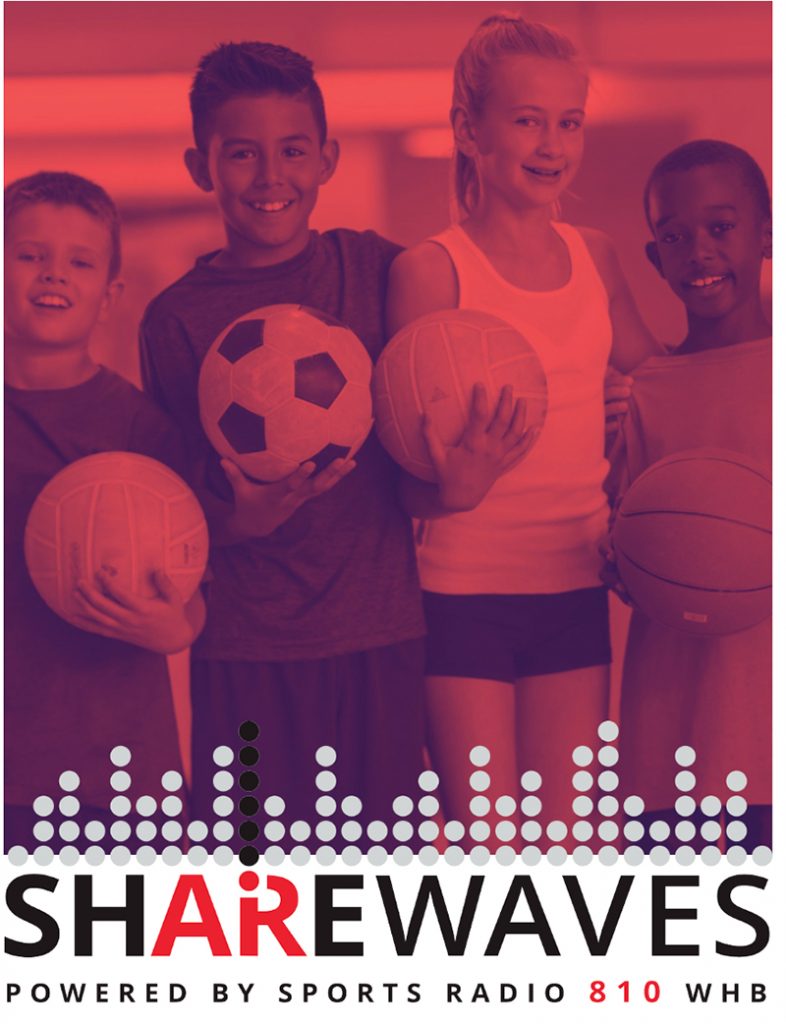 The Blasters—Battle of the Bays
Fall 2023

Join us this fall for The Blasters—a golf event unlike any other. 
ShareWaves, powered by Sports Radio 810WHB wants to invite you to our signature fundraising event happening this fall called The Blasters—Battle of the Bays. The Blasters is a star-studded, family-friendly, one-of-a-kind golf tournament where some of the best golfers in KC will battle for "The Blasters" Championship. Please join us as we raise money for our "Programs of Impact." 
"Programs of Impact" are grassroots, innovative initiatives that address severe deficits in physical activity in under-resourced communities, deficits fortified by years of neglect and worsened by the emergent problems brought on by COVID. ShareWaves is a 501c3 working to deliver front-line impact to children in desperate need of our support.
We look forward to you joining us this fall at the Blasters. It is going to be a BLAST.
For sponsorship information contact Bill at bill@sharewavesfoundation.org